By Kaida Masaki (she/her), Instructional Assistant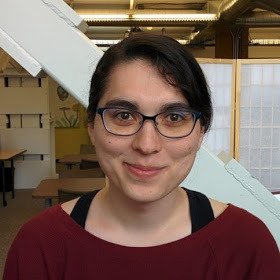 Hi! I'm Kaida and I am a new instructional assistant here at Ada for Cohort 11!
Before coming to Ada I worked most recently at Computing Kids teaching children to program after school. Before that I was at Socrata for about 3 years working on various parts of their Open Data stack.  
I'm a Seattle native and went to UW for Computer Science.  I live with my wife and our two rabbits in West Seattle. In my free time I enjoy curling up with a good book or playing tabletop games, especially Magic: the Gathering.