The Ada Volunteer Program creates opportunities for tech professionals to use their skills to support underrepresented new developers. Our volunteers are critical community members who bring their expertise to our school in a range of roles that contribute directly to student success.
Volunteer Opportunities
PRIVATE TUTOR
Ada tutors work individually with students who need more support with the curriculum.
Time commitment: 1 hour/week
Duration: 5 months
TEACHING ASSISTANT
Ada teaching assistants come in for weekly afternoon shifts to help out students who need help with their projects.
Time commitment:1-4 hours/week
Duration: 5 months
INDUSTRY MENTORS
Mentors meet with students to give insight on tech culture, job hunting, networking tips, interviewing, and more.
Time commitment: 2 hours/month
Duration: 5 months
ADMISSIONS VOLUNTEERS
Admissions volunteers have the option to review applications, interview applicants, or both. Application reviews are remote, and volunteers can select how many applications they would like to review. Interviewers must be available for a block of 3 hours at a time.
Time commitment: Mostly flexible
Duration: 1-3 months from September-November and/or March-May
MOCK INTERVIEWERS
Mock interviewers help prepare students for internship interviews by simulating technical whiteboard interviews. Students go through technical questions with interviewers and learn how to think through problems. Interviewers need a technical background and experience conducting technical interviews.
Time commitment: 4 hours/session
Duration: Typically October-November and/or April-May
Testimonials
I have always felt passionate about collaboration and learning. Ada offers the opportunity to do both, while helping the tech community grow and become more diverse.
Scarlett Stephanie
Tutor and Teaching Assistant since Cohort 10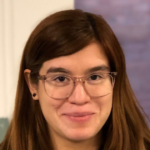 By far the best thing about volunteering with Ada is meeting and welcoming newcomers to the software development community (and getting to be a part of the Ada community myself!)
Vanessa Naff
Tutor since Cohort 10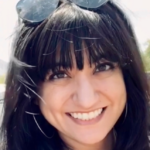 I live for that eureka moment on a student's face, when their eyes brighten and they feel that empowerment of new understanding.
Kai Curtis
Tutor and Teaching Assistant since Cohort 2