Ada & Wevise's New Partnership: Free mentoring for alumni and students!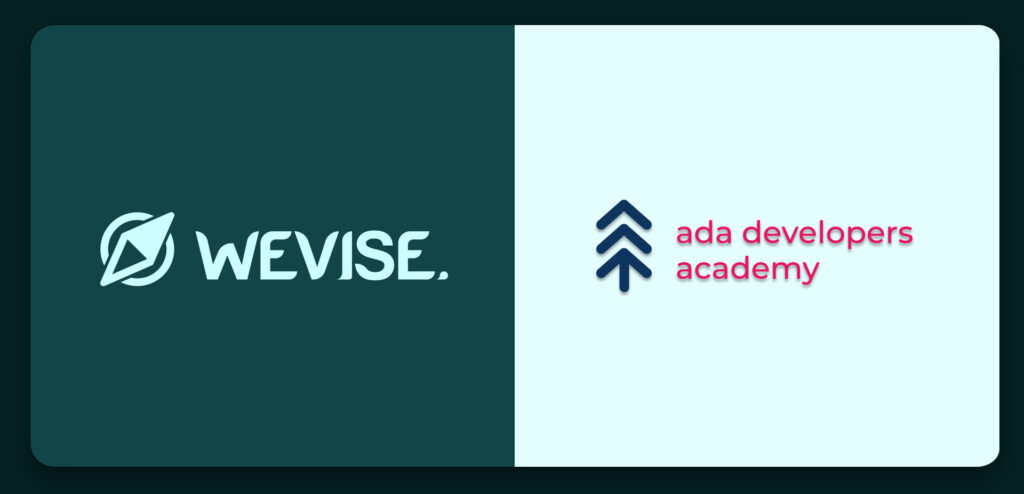 Ada community, we've got some exciting news to share! We are joining forces with Wevise, a nonprofit organization that offers free, on-demand mentorship opportunities. With this partnership, Ada alumni and students will be able to connect with mentors who can guide them in their career path and job search.
We have been searching for the right partnership to provide mentorship to our Adies, and Wevise checked all the right boxes. Ada mentees are preferentially matched with mentors who have similar lived experiences, allowing them to find a mentor who overcame similar barriers. In addition, as a school focused on women and gender-expansive people, it was important that our Adies could choose a mentor with shared experiences of gender.
The Wevise platform provides up to five curated mentor/mentee matches at a time, and mentors are shared between organizations like ours, dramatically increasing the opportunities to find the perfect match. As a mentor or mentee, you'll be able to select the individuals best suited for you, determining how frequently you want to connect and the duration of your mentorship journey.
By joining forces with Wevise, we can expand mentorship opportunities for all Adies changing the face of tech!
Mentors can sign up starting now to support Ada mentees, through our custom signup link: ada.wevise.org/mentor-signup
Mentee signup will start mid-November for Ada alumni and students. For questions about Ada's partnership with Wevise, please reach out to [email protected].