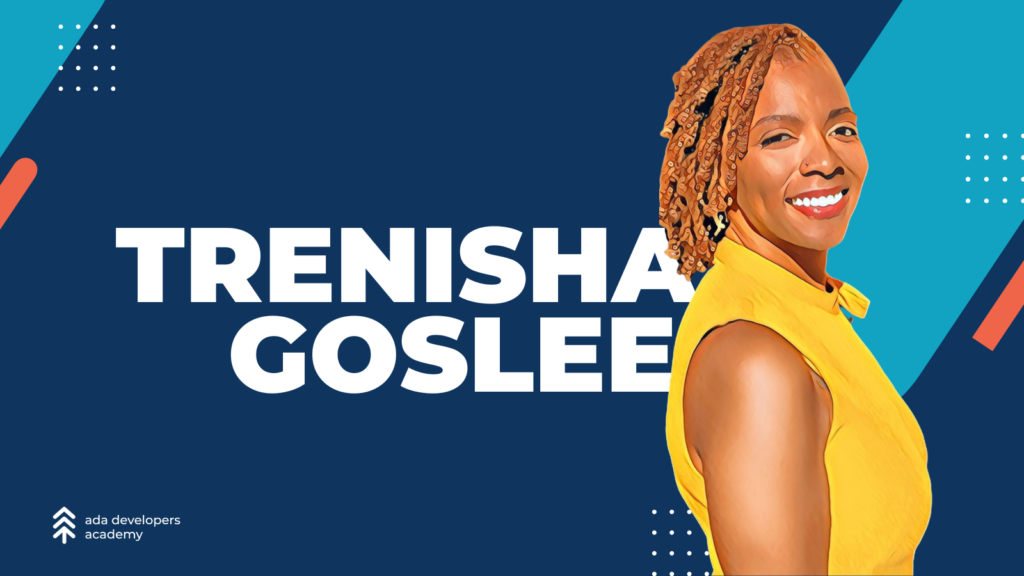 Strong community ties and giving back can fuel your spirit – because when you're around your people, something just clicks. Community is different for everyone. It can inspire, empower, or be a springboard for innovation. Helping not only feels good, but it can also make a difference. Build connections with your local organizations and get involved today. You never know the power of your contribution.
Trenisha is a Program Director for the D.C. Campus and has supported the community since joining the DMV area in 2017. Guided by her passion for teaching underrepresented youth how to code, Trenisha shares the joy she finds through her community service.
Serving Up Community
Share with us how you are currently involved with your community and what that means to you. 
"I am currently involved with my community by doing community service, supporting my previous students, and supporting local businesses consistently. It feels good to get to know my community, what folks are doing to bring us closer together, and how I can assist with that."
Making time for cultivating community and giving back outside of the 9-5 work schedule can be exhausting! What inspired you to get involved? What keeps you coming back or pushing forward?
"I was initially involved by being a teacher in the community. We would support our students and their families all of the time. When I left the classroom, I wanted to stay connected to them, and that's what I did. Community is important to me. I want everyone to have their basic needs met and have access/exposure to skills to change their lives."
Why does this particular calling bring you joy?
"Teaching coding workshops to children/teens brings me the most joy. You can see them light up when they make something work or create something new from just using a bunch of characters. They always surpass any challenge given to them."
What organizations would you like to share with folks to learn more about?
"My favorite organization to work with is BeGreatDC! I have participated in toy drives, laptop drives, essentials drives, and running a Women in Tech workshop! They are doing so many great things in the DMV. You should definitely follow them and support."
Instagram: @BeGreatDC
Twitter: @BeGreatDC
LinkedIn: https://www.linkedin.com/company/begreatdc/
Website: https://www.begreatdc.org/ 
Any other thoughts you'd like to share about being a volunteer, finding your community, or anything else?
"Find what you enjoy doing and do that in your community. It could be supporting the local arts, volunteering at a school, teaching workshops, coaching, supporting local bookstore events, etc. Folks are already putting in work in your community! See what they are up to and support them."
You can connect with Trenisha on LinkedIn!