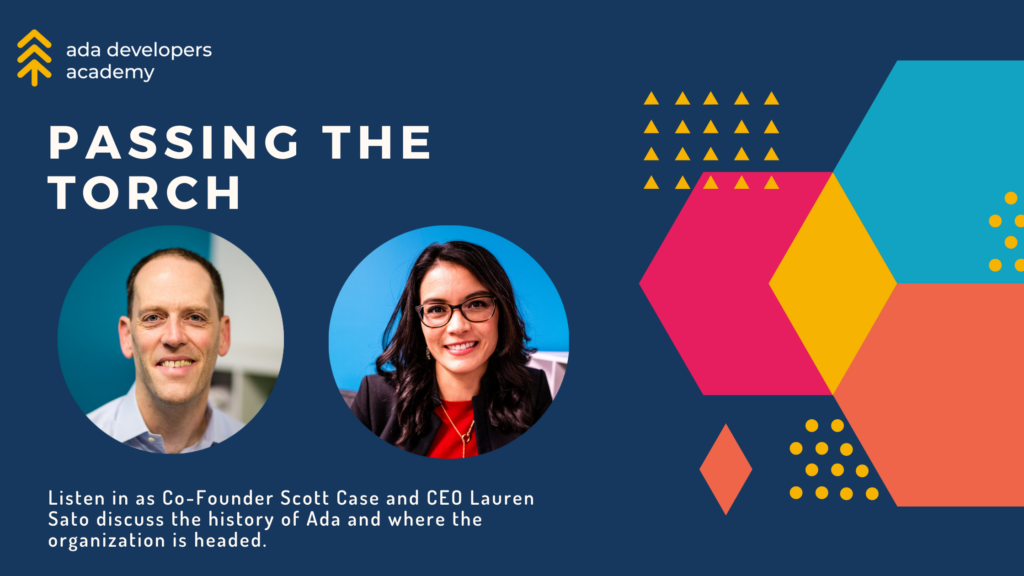 In this behind-the-scenes interview, Scott Case spends time reflecting on the inception of Ada Developer's Academy and what's next for the startup built to disrupt systems. Joining the conversation is the new CEO, Lauren Sato, ready to take the mission to new heights.
While recruiting against big tech, Scott Case began to see disparities in talent groups among the EnergySavvy engineering team. "Of the first ten hires, all of them were guys, and four were named Dan," mentions Scott, Co-Founder of Ada Developers Academy. The need to diversify talent was evident. However, the traditional recruitment methods overlooked a massive gap in the market that could bridge these worlds together – women. The idea began to percolate to find a better way to scope out non-traditional talent.
Listen in as they envision more access for women, LGBTQIA, and underrepresented minorities in the tech space!