Donate to Ada today – Your gift supports amazingly resilient people as they change their lives through tech
---
At Ada, we continue to remind ourselves of the wonderful good we can accomplish together as a united community through this difficult time.

With this in mind, we've asked a few Ada alum to share stories of their Ada journey as incredible examples of the resilience of our community and our ability to bounce back from adversity stronger than ever.
Meet Kat – C10 Alum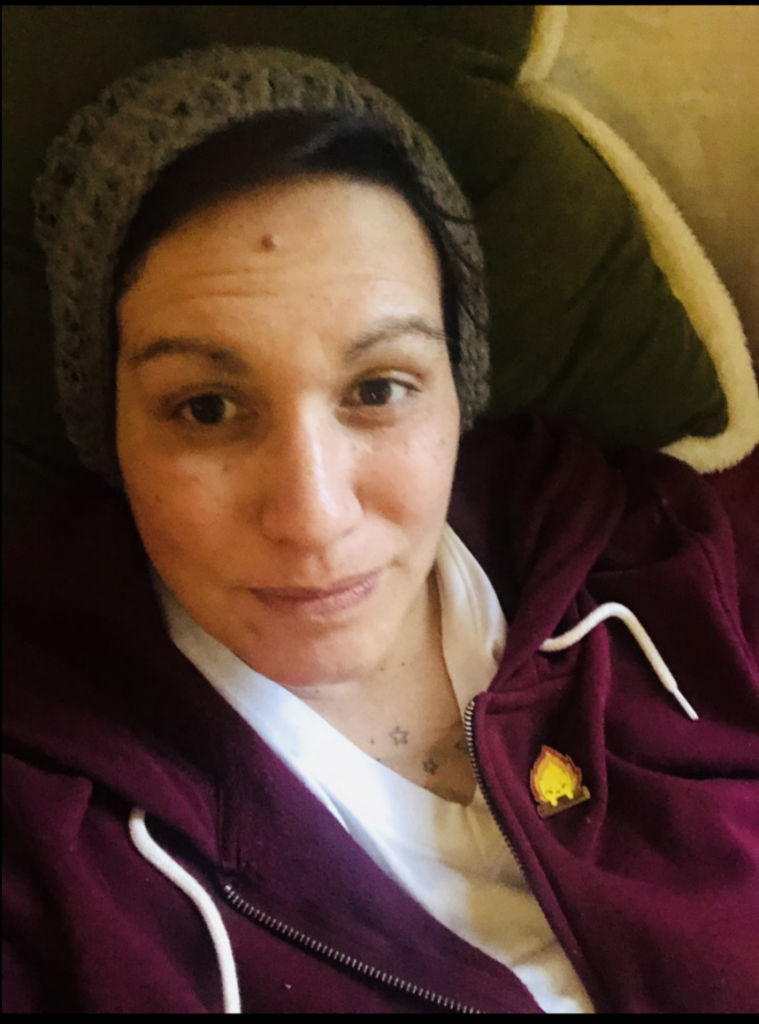 Before Ada, Kat worked three customer service jobs as a single parent to provide for her family. Here, Kat shares in her own words how attending Ada helped her change her family's life.
What motivated you to come to Ada and pursue a role in tech?
"I've always been motivated to try to improve my life and the lives of people around me. I grew up surrounded by poverty and abuse and it took a very big effort to get me out of the environment where I was raised. I didn't have the opportunity to finish college, and up until a few years ago I spent most of my adult life working customer service jobs living paycheck to paycheck and financially struggling. I'd starting tinkering with writing code as a hobby and a friend who's a strong ally of Ada encouraged me to apply when they found out what I was doing. I'd never seen a career in tech as any sort of a possibility for me until then. I worked really hard to understand basic programming concepts as best I could in early mornings before work and after my kid went to sleep, motivated by the hope that maybe I could get the chance to have a job that was intellectually and financially rewarding. And while my life was and is not completely defined by my career, I knew that having a better job and more money and time would allow me the freedom and security to better support my family and myself."
What has a career in tech afforded you the opportunity to do for your family and community during the Covid-19 crisis?
"I have the opportunity to work from home and financially support my family. I'm a single parent, my child's father passed away 5 years ago after battling an aggressive form of leukemia, i'm the only financial and emotional head of household. To be given the opportunity and flexibility to work from home and keep financially supporting us while they're out of school right now is very much appreciated."
What do you want others out there to know about your Ada story?
"My life would be very very different if I hadn't attended Ada. I currently make 4 times more money than I did a few years ago. I only work one job not 3. I have flexibility in work hours to take care of myself and my child and a job that allows me to breathe and be comfortable without the physical and emotional demands of customer service. I have access to great health insurance and benefits. I am incredibly thankful to the Ada community, staff, and my classmates for all the support i've gotten over the last couple of years. I wouldn't have made it here without them"
---
If you'd like to help future students like Kat through their life-changing journeys at Ada, please consider making a donation to our program today.