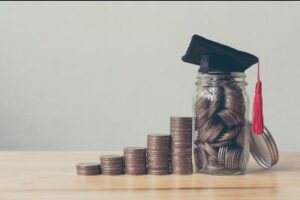 We get lots of questions from alums and donors about how the Ada Loan Fund works.  We know it's a bit confusing so we wanted to put together the following guide to bring clarity.  Access to low-cost, unsecured loans is hard for many students, so this is where Ada steps in to help fill the gaps so students can cover living expenses while they attend Ada.  We recognize that some students could receive loans from conventional banks which have more market driven interest rates (9-14%), but removing barriers for ALL participants was the goal we set out to achieve.  The Fund was designed to provide financial support and assistance to Adies during their program participation.  Since inception,144 Ada students have taken out loans totaling over $1.8M! 
Who is Craft3? 
Our loan partner, Craft3, is a nonprofit which specializes in loans and financing for individuals in WA and OR.  They created a unique program tailored to Ada's needs.  Some of the initial loans for Cohort 3 through 8 were funded by major donors or were managed completely by Craft3 (where the principal and financial risk belonged to Craft3). Since the principal for these early loans was covered by others, Ada raised a loan loss reserve fund of $100K to help secure these loans against default. Since Cohort 9, Ada has had to bear the responsibility for the Fund's principal and Craft3 has served as the management partner helping track and collect payments. 
How does the Loan Fund work now? 
For the past 4 cohorts, Ada has raised $200-250K every 6 months to cover the loan needs for the incoming cohort. In each new cohort, 15-20 students request and receive loans for up to $15K. The loan term is 5 years with a 1 year deferral, beginning after Adies complete their internships.
Where does the money go? 
With the current loan structure, all loan payments, including principal and interest, go back into the revolving loan fund to be re-loaned to new students. In March 2019, this repayment cycle began with Cohort 9.  While in repayment, Adies can take the full 4 years after they graduate or pay the loans off more quickly to help us refresh the pool for new loans.   Contributions made as part of our fundraising efforts throughout the year also get designated and tracked specifically for the Loan Fund.  Ada covers all of the expenses for loan administration out of our operating funds, so every dollar raised and repaid gets reloaned.
When do we get to fully "revolving"? 
Since the current Loan Fund started in 2018, we have a few more years before 100% of the funds loaned out are fully available to be loaned again.  Each year, as Adies repay their loans and generous donors help us make more funds available, the amount that needs to be raised decreases.  As a result, Cohort 9 repayments are now funding Cohort 12 loans!  If the Ada program or the demand for loans grow with the increased cost of living, the amount required for the Loan Fund will also grow, to ensure that needs are met for all students who apply. Currently, we are gathering information for our strategic planning process, and with that, we are working to define our target student as well as decide on a new campus for Ada. Once we have a solid plan, we will share the decisions made as well as talk about how that will impact the Loan Fund need.  
What do the Adies who have received loans tell us?  
We know that your gifts and support help change the lives of Adies while in the program and make their participation possible.  Here's what a few recent Loan Fund recipients have told the Ada team:
"The loan allowed me to live in Seattle." 
"You are giving to such an AMAZING cause!" 
"Without the Loan Fund I wouldn't be here!" 
"There's people like me who are transitioning from domestic violence…the loan provides me the opportunity to come to Ada safely."
Why Give?  
The Ada Loan Fund is a great way for our Ada alums to pay it forward, and make a big impact. Every dollar you give or repay gets loaned to Adies who are helping change the face of tech in our community.   Because of the high placement rate of Ada students post graduation, we've only had one loan default (less than 1%), which is amazing compared with the average student education loan default rate of over 10%.  
We know that transparency is important to the Adie community and we are happy to help share more stories and posts that help you see inside our work and help clarify our program goals and outcomes.  
Have a question about the Loan Fund loans in particular? [email protected]/ 
Have an idea for a future blog post?  Send us a note: [email protected]/.