We're excited to welcome two new Alums as Advisory Board Members!  We caught up with Miriam Cortes from Cohort 6 to get an inside look on how Ada impacted she and her vision for board involvement.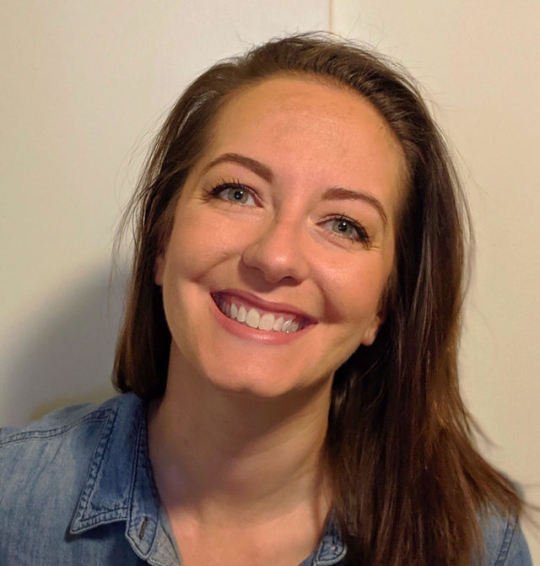 Miriam Cortes, C6 Ada Alum [she/her]
Software Development Engineer, Zillow
HOW DID YOU FEEL WHEN YOU WERE ADMITTED INTO ADA?  
I was in disbelief! I was about to teach a class and it just felt unreal, like listening to someone talking when you're underwater.  You can kind of hear what they're saying but inside you're just going "huh??" I texted my parents, called a friend who had encouraged it and then started the class. I wanted to tell someone in person and I knew I was acting weird as I started the lesson so I told my students that I had just received some really great news (some of them had taken previous classes with me)…I kinda wanted to hug someone but that would've been super awkward!
HOW HAS THIS PROGRAM IMPACTED YOUR LIFE?
Because of Ada I've had more financial and job security than I ever had as a teacher. I feel mentally challenged every day yet supported by this great group of amazing people who only try to set me up for success and that feels amazing.
WHAT VALUE DOES ADA PROVIDE FOR THE WORLD?
I love that Ada proves that you don't need the stereotypical background in order to be successful as a software developer. I always thought you had to be playing with computers all your life to fit into a dev role, but it's not the case. Ada's spreading the word and opening doors for the non-stereotypical dev to be able to walk through.
WHAT DO YOU HOPE TO CONTRIBUTE AS AN ADVISORY BOARD MEMBER?
I want to make sure that as Ada grows we're not forgetting the students, interns and alums that work hard every day to keep making Ada's name great. It would be easy to think once we graduate that we're done with all things Ada, but we're still representatives of the org and our experiences should continue to shape where Ada will go in the future.
WHAT IS ONE OF YOUR FAVORITE THINGS ABOUT THE ADA EXPERIENCE/COMMUNITY?
How supportive it is. The Ada experience is stressful AF but I don't think I ever felt like I was going to break because I knew I could always reach out to people in my cohort or the Ada staff for extra support. 
WHAT IS YOUR TOP ADA MEMORY?
It's not one specific memory, but I will always love remembering annoying everyone with my ukulele playing, trying to film Ada videos while not being an awkward human, and laugh-attacks with people who became great friends.