We're excited to welcome two new Alums as Advisory Board Members!  We caught up with Liz Rush from Cohort 1 to get an inside look on how Ada impacted her and her vision for board involvement.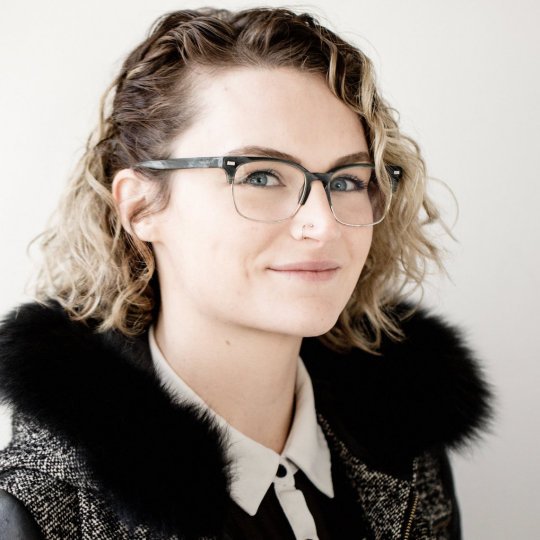 Liz Rush, C1 Ada Alum [she/her]
Anti-Trafficking Technology Director, Seattle Against Slavery
How did you feel when you were admitted into Ada?  
I didn't love my job so I felt a ton of relief that I'd get to go do an accelerated program like Ada. We only had around 20 days between getting our acceptance letters and the first day of class. Since I lived in Portland at the time, I mostly felt like, "Oh crap, I have to figure out moving and finding an apartment in Seattle now too!"
How has this program impacted your life?
Ada has opened so many different paths for me in the tech world. After graduating from Ada, I tried jobs at big companies, pre-seed startups, and consulting across all kinds of tech stacks and industries. Ada taught me how to learn technical skills above all else, so one of the best things I've gained through Ada is the confidence that I can adapt to any challenge.
What value does Ada provide for the world?
Ada is a wonderful program because it creates a whole network of skilled engineers who also care about addressing inequity in the tech industry. Rather than being just a coding course for individuals to enhance their careers, Ada places much more emphasis on the community aspects–learning and growing together and bringing that community out into the professional world to create a supportive network inside the industry.
I consider myself to be a really successful example of what an Ada graduate can do—from working as an individual contributor software engineer, to running my own software business, and finally to being in a tech leadership role. These experiences have helped me articulate all the various ways Ada has prepared me for my career. Along the way, I've learned to be timely and follow through on commitments I've made to others, communicate directly and effectively, and also how to take in multiple perspectives in order to move forward with the task at hand.
What do you hope to contribute as an Advisory Board member?
I hope to contribute my perspective and experience as an Ada graduate—especially as one who has seen multiple EDs come and go and the evolving nature of the community and organization. Giving back has always been important to me since Ada gave me so much. On the board, I hope to contribute to Ada's strategic planning and developing long term stability for the organization. Since I was in the first cohort, I've seen Ada grow from being a "figure it out as you go" program to being an organization that can create long term plans and make bigger and bigger impacts. I'm excited to give back and help Ada grow!
What is one of your favorite things about the Ada experience/community?
I love that the Ada community places such an emphasis on taking care of one another and helping one another through sharing our experiences and knowledge. It's so powerful to see such a large network connect and support each other across each cohort. It seems like with every graduating class, they get better and better at the tech skills and the network is always there helping them understand and negotiate their first job offers or submitting referrals to job openings at companies that already employ Ada grads.