As the Ada team plans for the year ahead, we made the decision to start fresh with a clean build. We wanted to invest the time to more clearly define who we are as a team, what we expect of one another and what our Adies and community partners can expect from us.

The entire Ada staff worked together to come up with the foundation for what has become our "Ada SECRETS"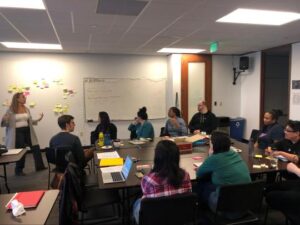 A small cross functional team from student services and our education team, along with some leadership support worked to refine the information we gathered from the team. Our final draft went back to the full Ada Team for approval. It's important to us that we all agree that these are the values we want to hold ourselves and one another accountable for. It's not lost on us that one of the most important of our secrets is transparency!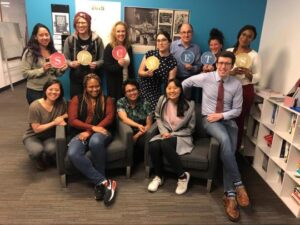 You'll begin to see the Ada Secrets on the walls and in our areas of our work. We think they do a great job of helping share what to expect from your interaction with Ada and are excited to share them with all of you.
Consider yourself in on the secret(s)!
Service-Oriented – We prioritize service to past, present, and future Adies.
Equitable – We understand and acknowledge that the world is full of inequalities. We approach and measure our work with a focus on equity and social justice.
Caring – We care for one another. We cultivate a compassionate community where people feel safe to bring their authentic selves to Ada.
Receptive – We encourage questions and feedback as a sign of interest. We work together to refine ideas and build something great. We assume best intent.
Effective – We experiment and iterate for continuous improvement. We understand that failure demonstrates conscientious effort and is an opportunity for growth. We hold each other accountable to a high standard of excellence.
Transparent – We recognize that direct, honest communication is the best way to help each other.
Supportive – We build collective fire and strength by giving and receiving help.