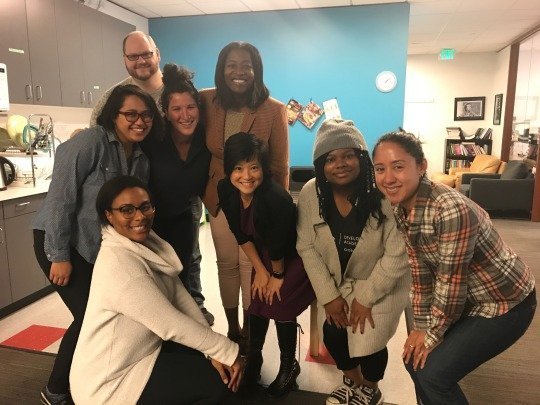 Hi All, 
I am Nicole Buchanan, the new Executive Director at Ada Developers Academy. In this capacity I will be accountable to Ada's Advisory Board, and have overall strategic and operational responsibility for Ada's staff, programs, expansion, and execution of its mission.
Prior to becoming the Executive Director, I spent the last 25 years in the technology space in senior roles with organizations like Microsoft, AT&T, Motorola, and Ericsson and most recently spent time as a consultant. I have spent the majority of my career in product management, program management and global business development and have always looked for the space to connect, coach and create opportunities to grow inclusive and diverse teams in tech. This is a movement that we should be very proud to be a part of and I am excited to be a champion with Ada and adamant in my belief that the healthy organizations that we will help create will deliver incredible innovation in the future.
Originally an island girl from Trinidad and Tobago, I grew up in New York, went to University of Florida and Boston University and now live in Kirkland with my husband and four sons.
I look forward to connecting with you all!
– Nicole
Pronouns She/Her, @NicoleBBuchanan, [email protected]/
Promoting healthy, inclusive and diverse tech communities that deliver real innovation.