Our exceptional team of staff is laser-focused on the success of every Adie. See our Careers page for opportunities to join the Ada team.
Leadership Team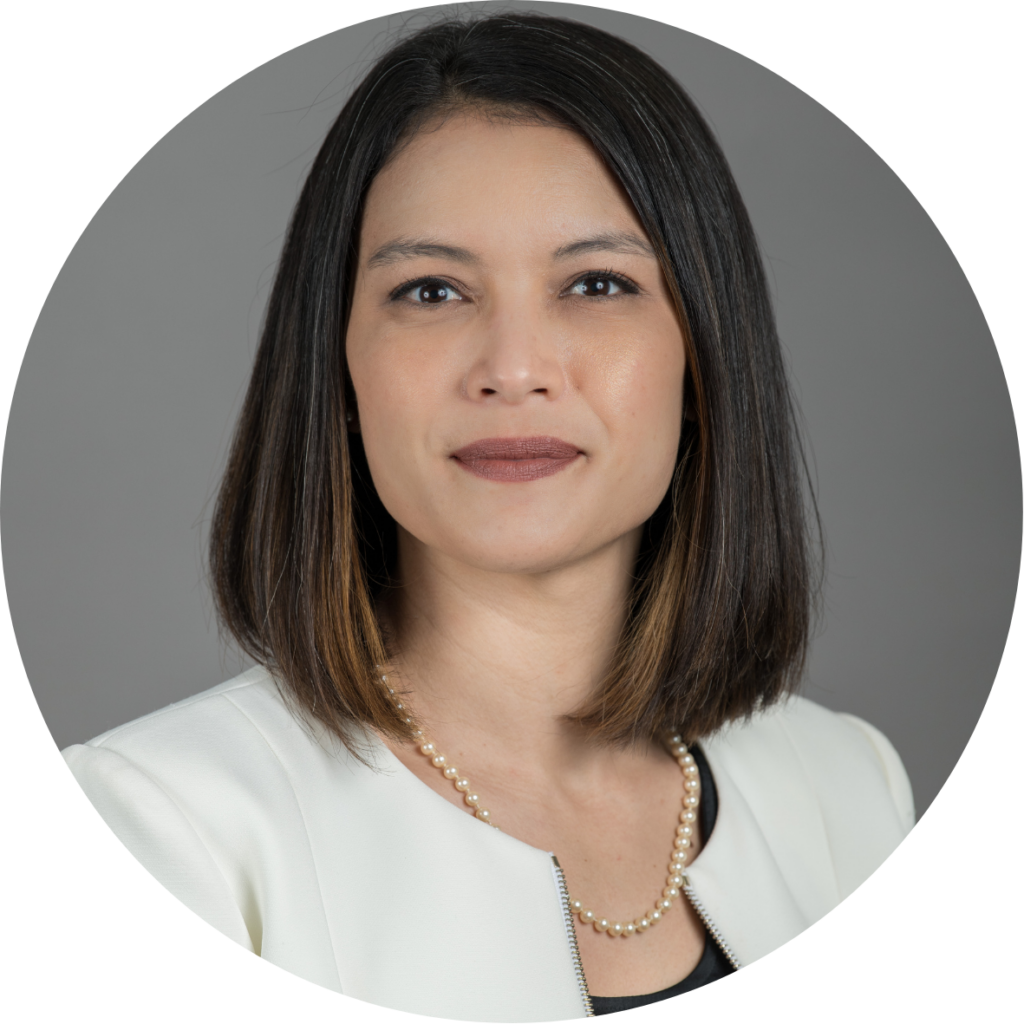 Lauren Sato
Chief Executive Officer
Lauren is a seasoned cross-sector leader who began her career at Year Up, building an impactful program from the ground up and then scaling it through public-private partnerships. Following Year Up, Lauren was employee one at Canopy, an impact investing startup aimed at reducing the barriers for institutional investors to deploy capital to social good enterprises collaboratively. Her subsequent time at the technology startup RealSelf focused on growing from 100 to 300 employees and ultimately achieving a 60% female tech company, with 36% women in technical roles. Then, at The Riveter, Lauren focused on building collaborative spaces across the country for women to learn, grow, and start companies together. As CEO at Ada, Lauren is excited to use her expertise in scaling to make this proven model for getting women and gender nonconforming folks into software development careers available across the country.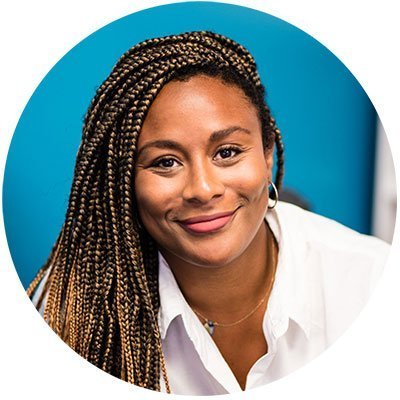 Alexandra Holien
VP of Revenue and Strategy, Deputy Director
Alexandra graduated with her Masters in Cultural Studies in 2015 and married her passion for social justice work with her sales and recruiting experience. For the last 15 years, Alexandra's work, both professional and personal, has centered on relationship and community building to create upward mobility pathways for marginalized people. As a Black woman in tech, Alexandra is passionate about bringing more underrepresented minorities into the industry and fiercely believes that diversity without equity is oppression.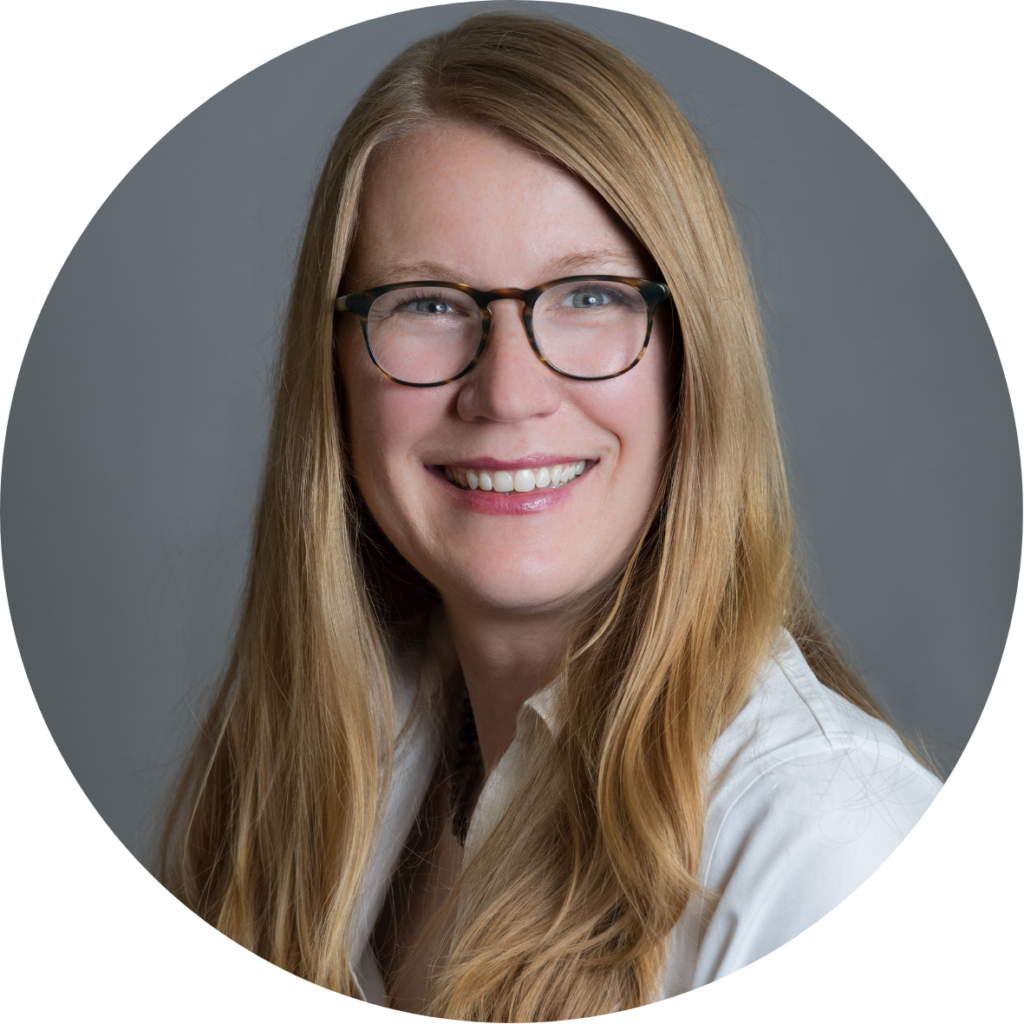 Bethany Lindsey
VP of Education and Innovation
Bethany has 20 years of experience in program design and management. She has overseen the end-to-end student experience for part-time and full-time students, including marketing, admissions, instruction, career services, and alumni relations across various types of organizations and institutions. Her main goal is to ensure students' success. Bethany thrives in a workspace that values non-traditional education.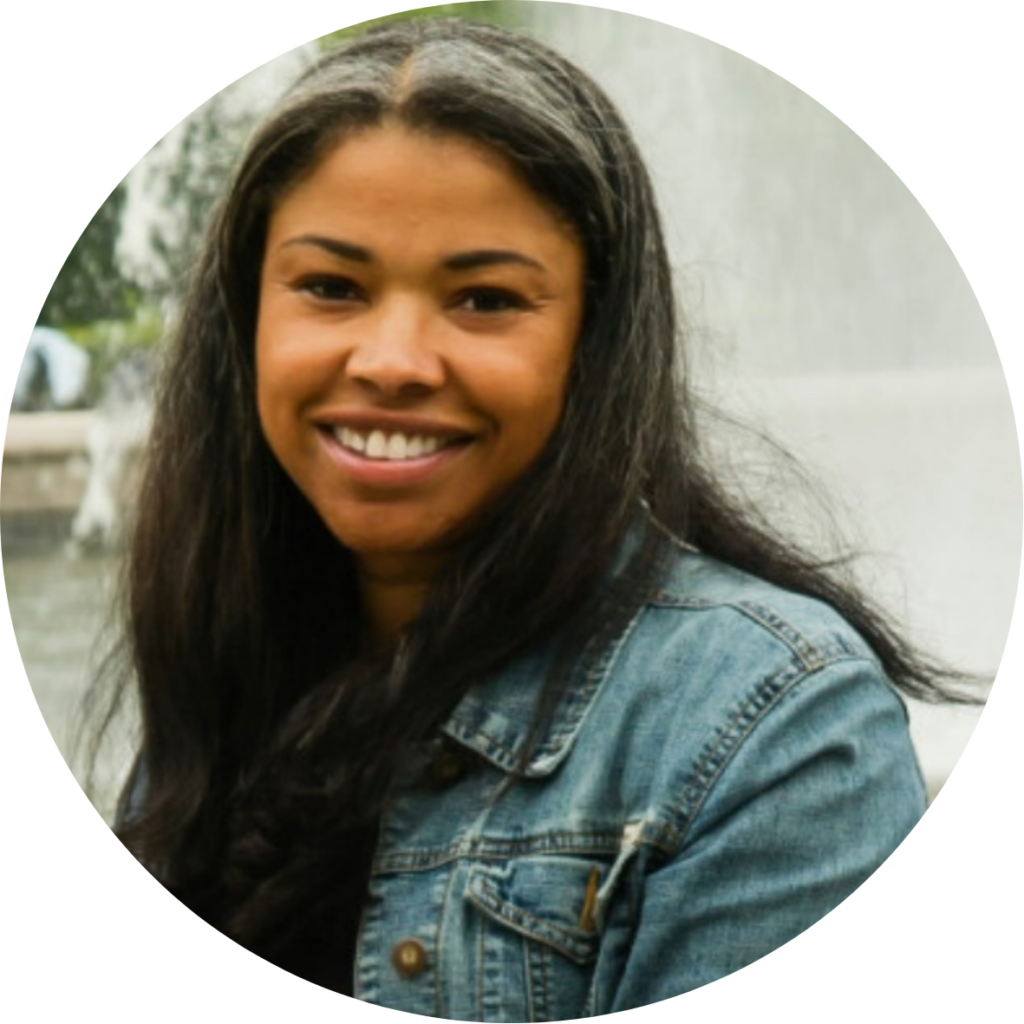 Danielle Ishem
VP of Equity and Policy
Danielle was born and raised in the city of Seattle. She attended Howard University in Washington D.C. and received a master's degree in public health and public administration from the University of Washington. As a Peace Corps Volunteer in Guinea-Conakry, her role in public health and community development was centered on nutrition and creating educational and financial opportunities for girls and women. Danielle comes with over a decade of experience working in equity, diversity and inclusion, specifically with regards to equity in healthcare and in diversifying the healthcare workforce. Danielle is committed to creating equitable opportunities for education and believes empowering women uplifts communities.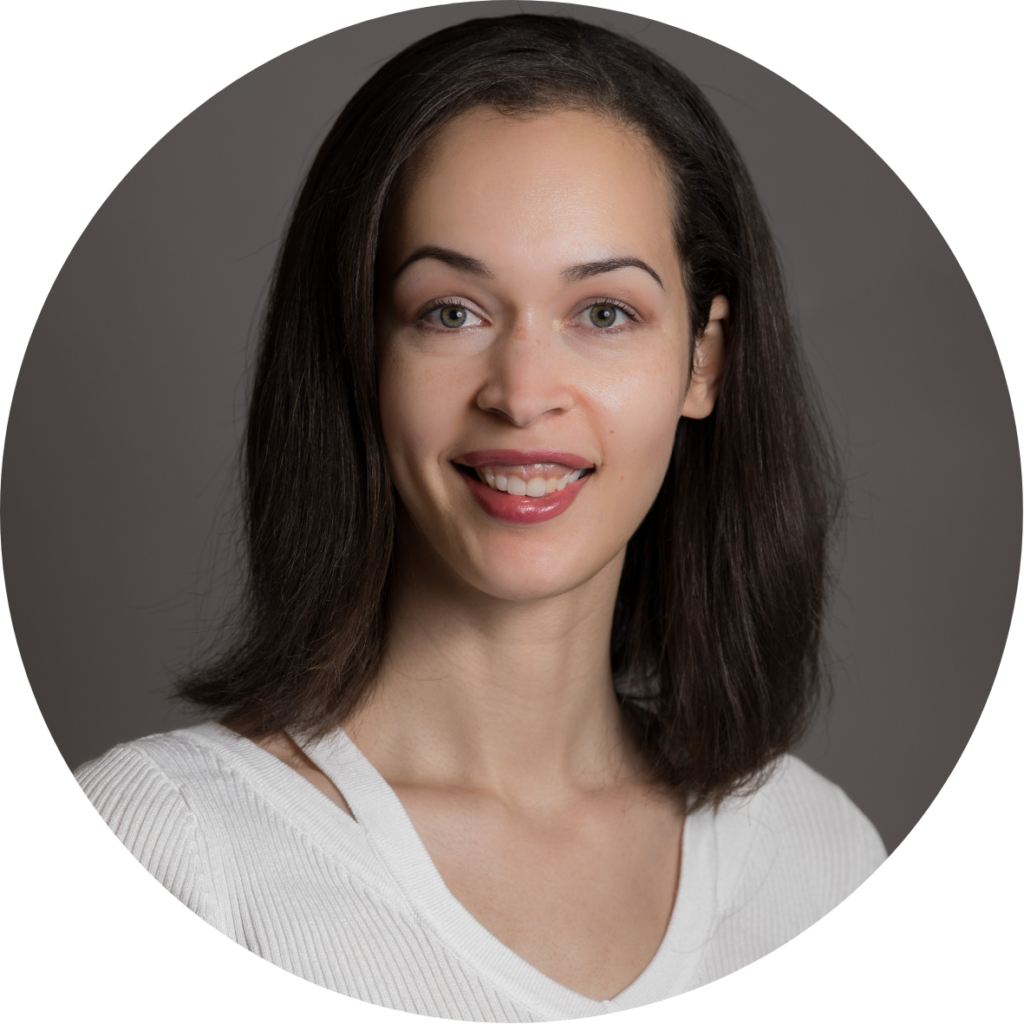 Charline Zavaleta
Chief of Staff
Charline has 10 years of experience in operations and administrative roles, having spent the 5 years before Ada at Seattle-based tech startups. She enjoys creating structure and efficiencies and being the point-person who can help make her colleagues' work lives easier. As a woman of color who has worked in the tech industry, Charline is looking forward to being a part of the Ada community and contributing to improving people's lives.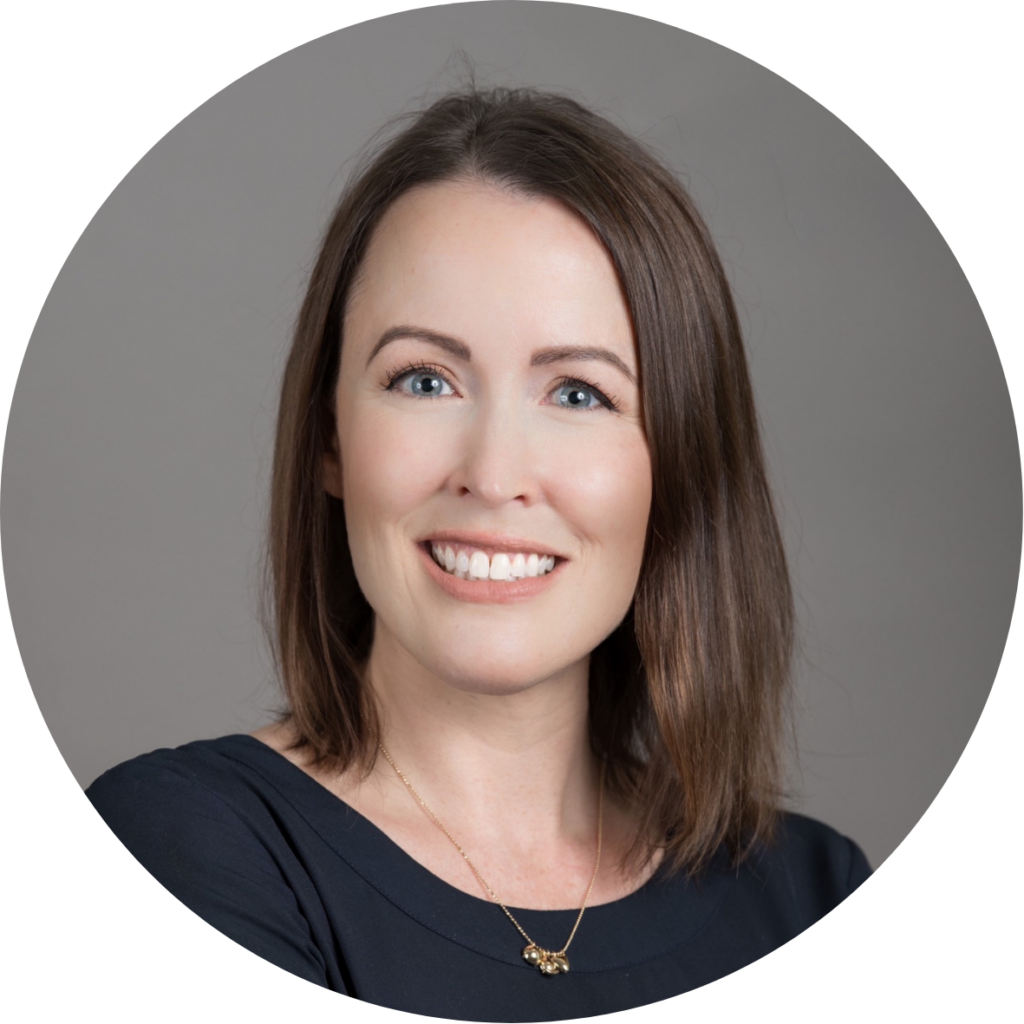 Alina Brunner
VP of Finance
Alina has 15 years of experience in finance and operations, working with a number of organizations ranging from technology startups to multinational corporations. During this time, she successfully created and rebuilt finance and operations functions by focusing on process improvement and ensuring regulatory compliance. Alina enjoys analyzing financial data and presenting it in ways that can engage everyone, providing a thorough view of the organization's financial health and contributing to the overall strategy.
Executive Support Staff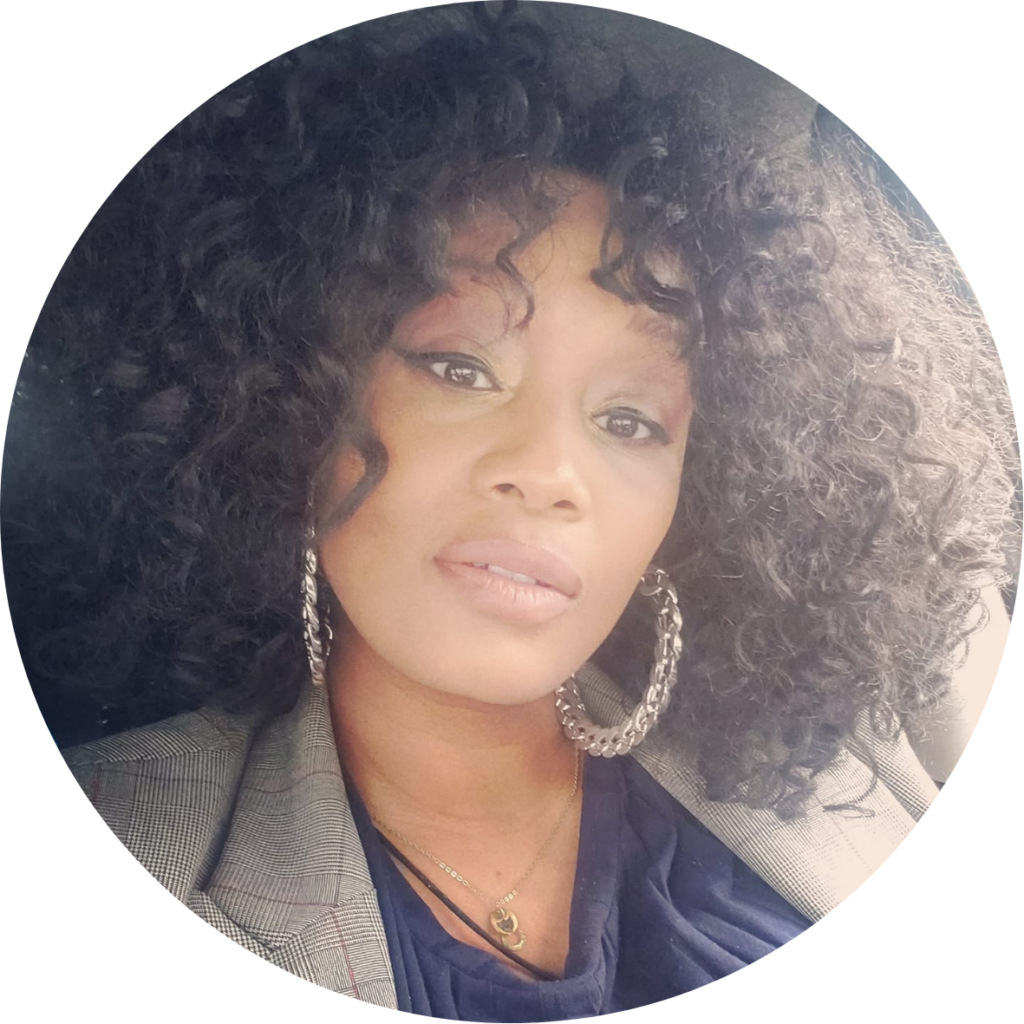 Monique Thomas
Executive Assistant
A self-described modern-day renaissance woman, Monique joins Ada as the Executive Assistant to our CEO. She brings a unique perspective to the organization with over 20 years of experience under her belt. She's committed to making the world a better place.
She holds a B.A. in Sociology (Pre-Law) and English from Shaw University, an MBA in Project Management and Marketing from Concordia University-Portland, and an MFA in Creative Writing from Full Sail University, with aspirations of earning her Doctorate. In her spare time, she loves to go to brunch, volunteer for charitable organizations, snacking on truffle popcorn, spending time with her children, playing volleyball, as well as, writing novels and screenplays.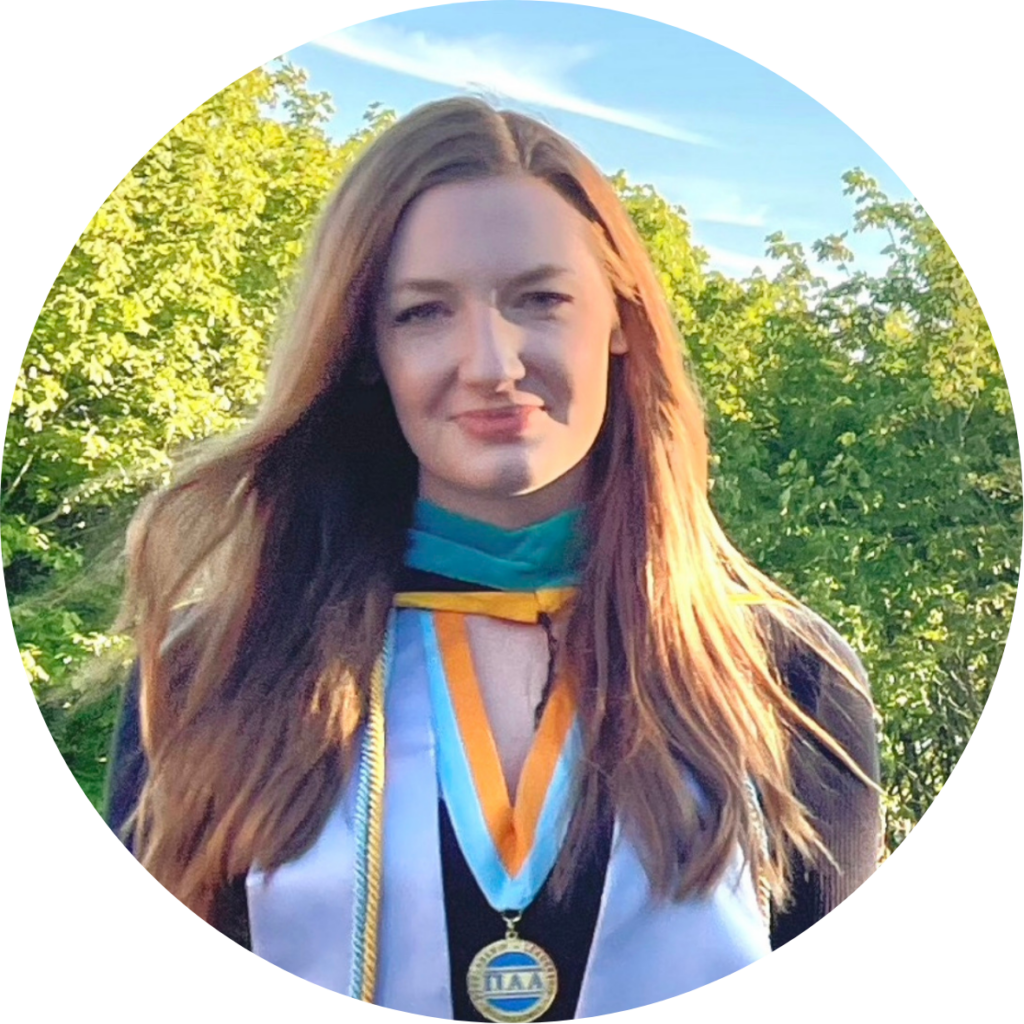 Nicole Harper
Executive Assistant
Nicole recently completed her Masters of Public Administration (MPA) degree in Spring 2021 at the University of Colorado Denver. During her MPA program, areas of focus and interest included nonprofit management, advancing diversity, equity and inclusion (DEI), social justice principles, and education. She is passionate about public service and mission-driven work dedicated to helping individuals and communities live healthier and happier lives. Nicole is a huge music lover, enjoys going to concerts, playing, and continuously learning guitar and writing songs.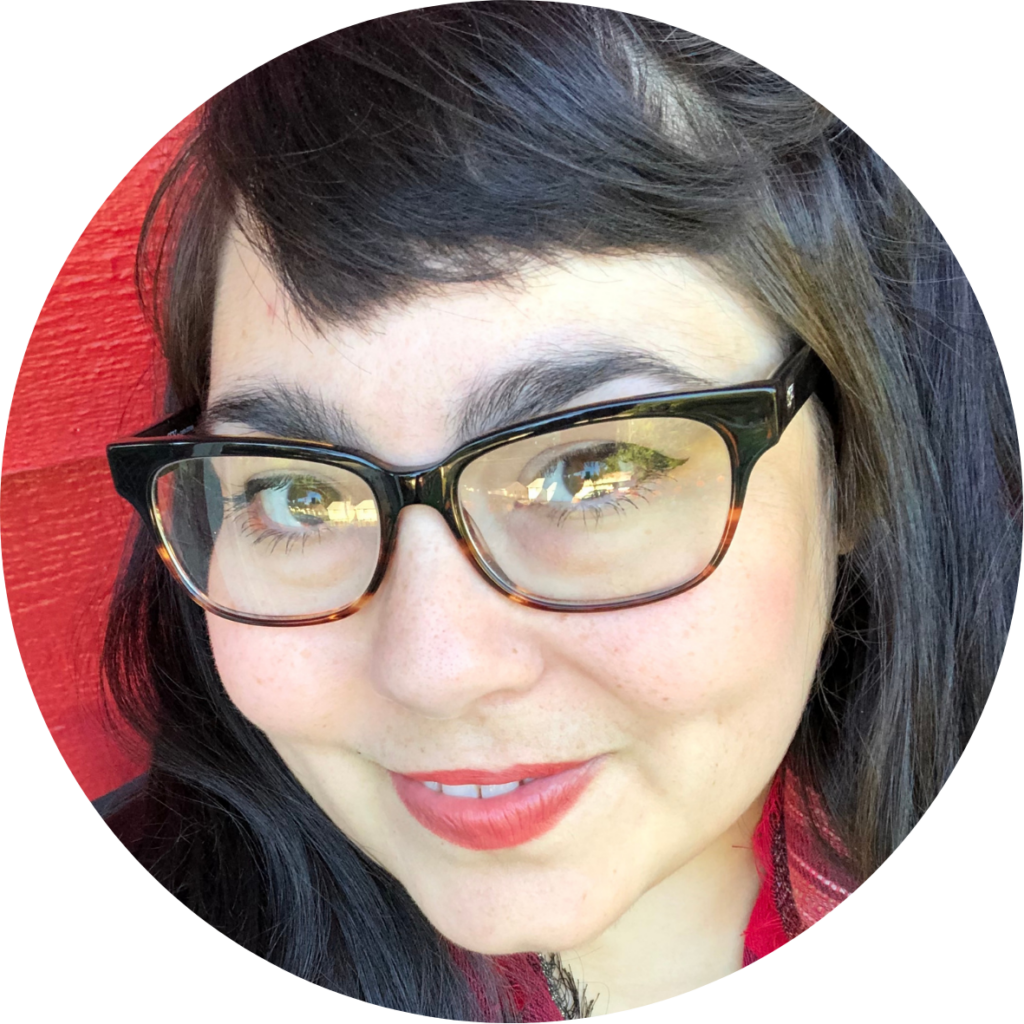 Samantha Flores-Sherwood
Executive Assistant
Samantha has over a decade of experience in the world of operations and administration. As a former business co-owner in her home state of New York, she found a calling in building relationships and the hands-on work that supports company growth. She has previously worked with nonprofits, churches, and education. Samantha believes social equity is a human right. She is honored to now be part of a team working to include more underrepresented women and gender-expansive folks in the tech industry. In her free time, she enjoys singing along to dramatic pop ballads, practicing mindfulness and body neutrality, and spending time with her two sons – one of which is of the furry canine persuasion.
Education Team – Seattle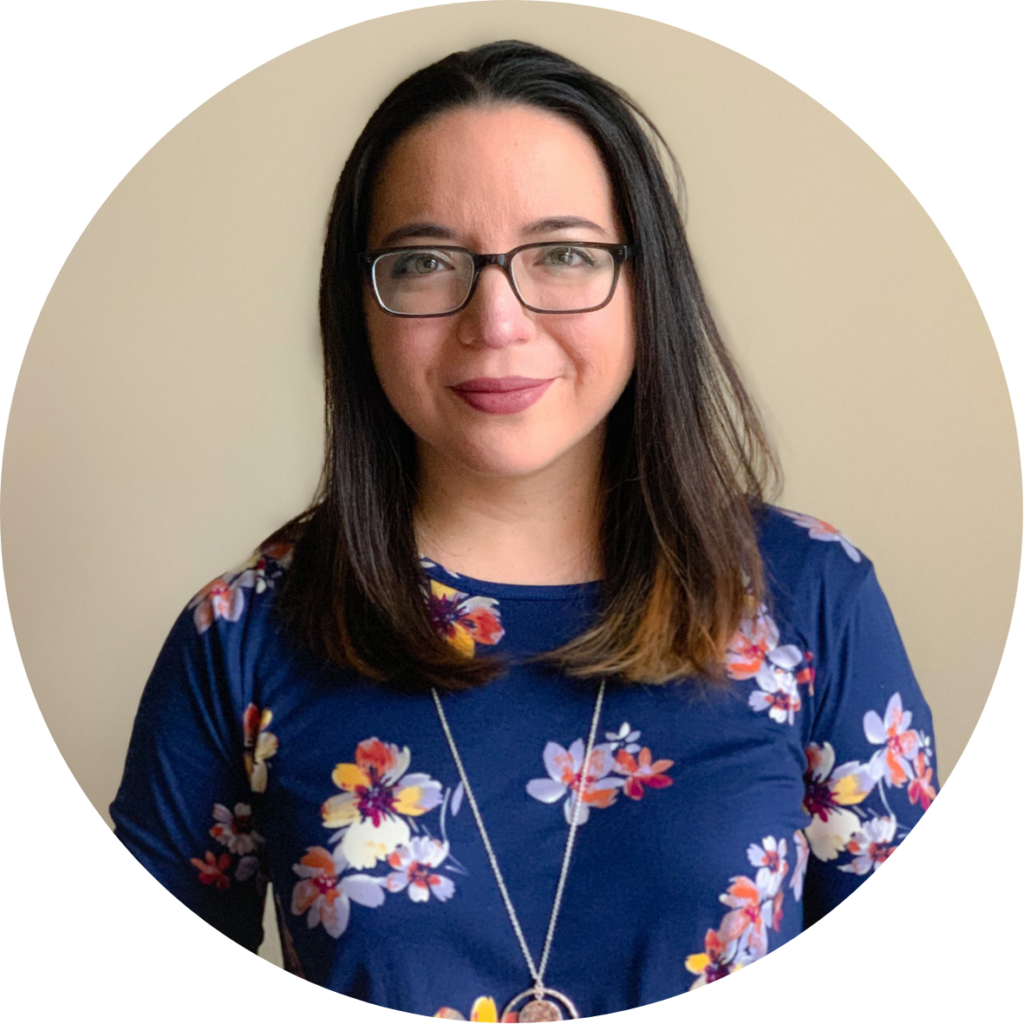 Sylvia Artiga Monreal
Program Director, Seattle
Sylvia is a mestiza nerd who loves the puzzle of learning, researching, and imagining better possibilities with others. Since graduating from Princeton University as a first-generation college student, she has worked in the education and nonprofit sectors, focusing on recruiting, training, and coaching individuals in career development, personal leadership, and team management. With experience at large organizations, scrappy nonprofits, and Millennial side-hustles, she's passionate about studying work culture and helping folks find careers where they can thrive.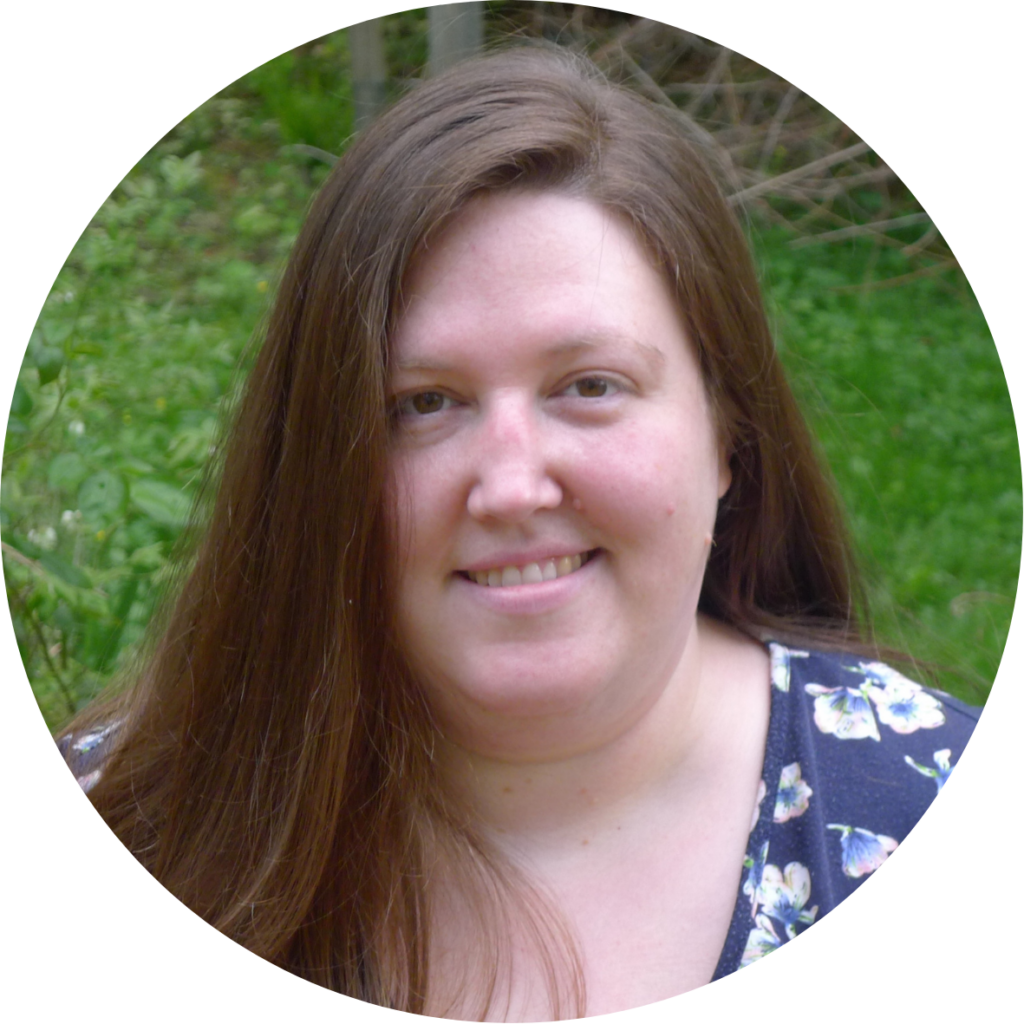 Jasmine Lopez
Instructor, Seattle
Jasmine has spent her career at the intersection of technology and education. She has a Bachelors of Science in Computer Science and a Masters of Education. Before joining Ada, she worked as a software developer for an education technology research group and then as a developer for an instructional design group that created online modules for university courses. Teaching at Ada has allowed her to take her interests in a new direction, and she finds great joy in supporting students as they learn at Ada.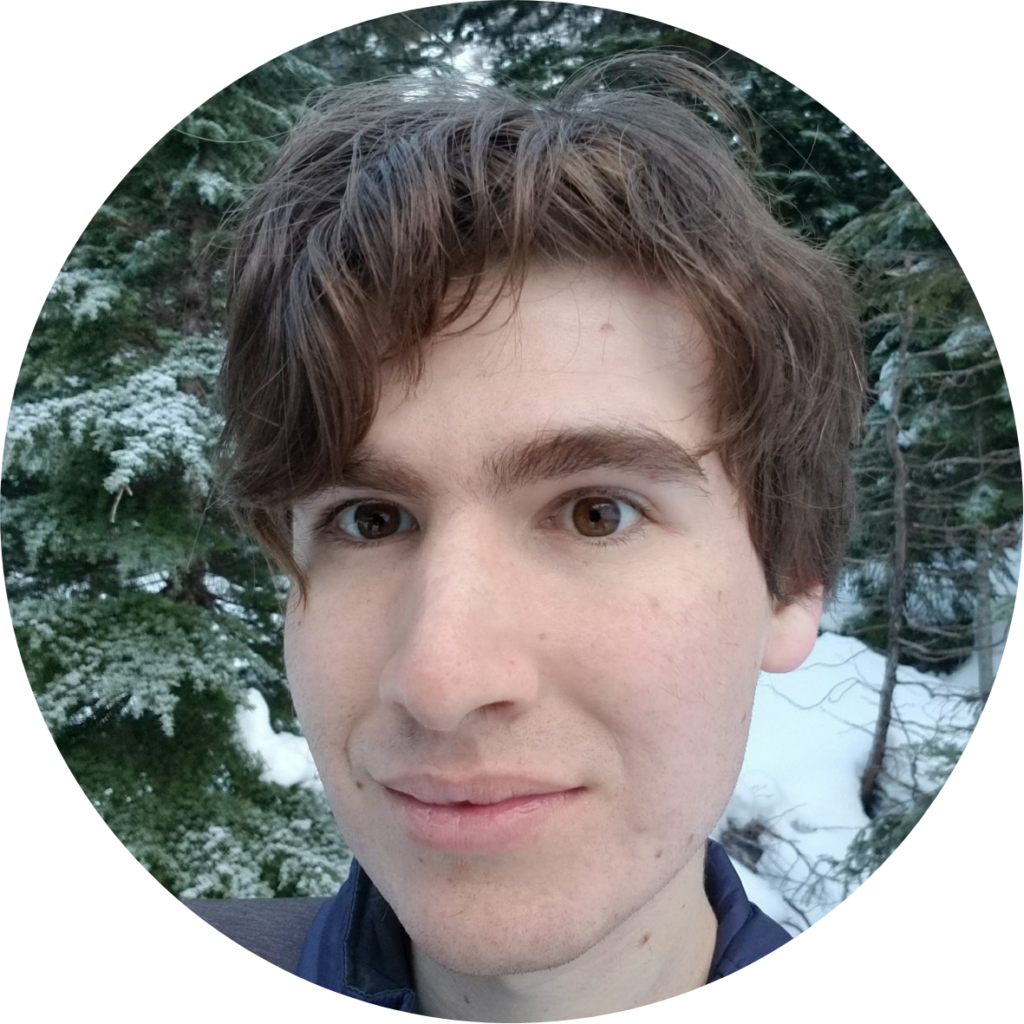 Auberon López
Instructor, Seattle
Auberon is delighted to be a part of the Ada team! They have a Bachelor's degree in Software Engineering and have worked in the tech industry creating scalable data pipelines. They also have extensive experience as a technical interviewer. They are human and still make many mistakes when coding – just like everyone does! Auberon believes it's important not to hide these mistakes away from students but instead to let them see that learning is a never-ending process and that failures help us grow.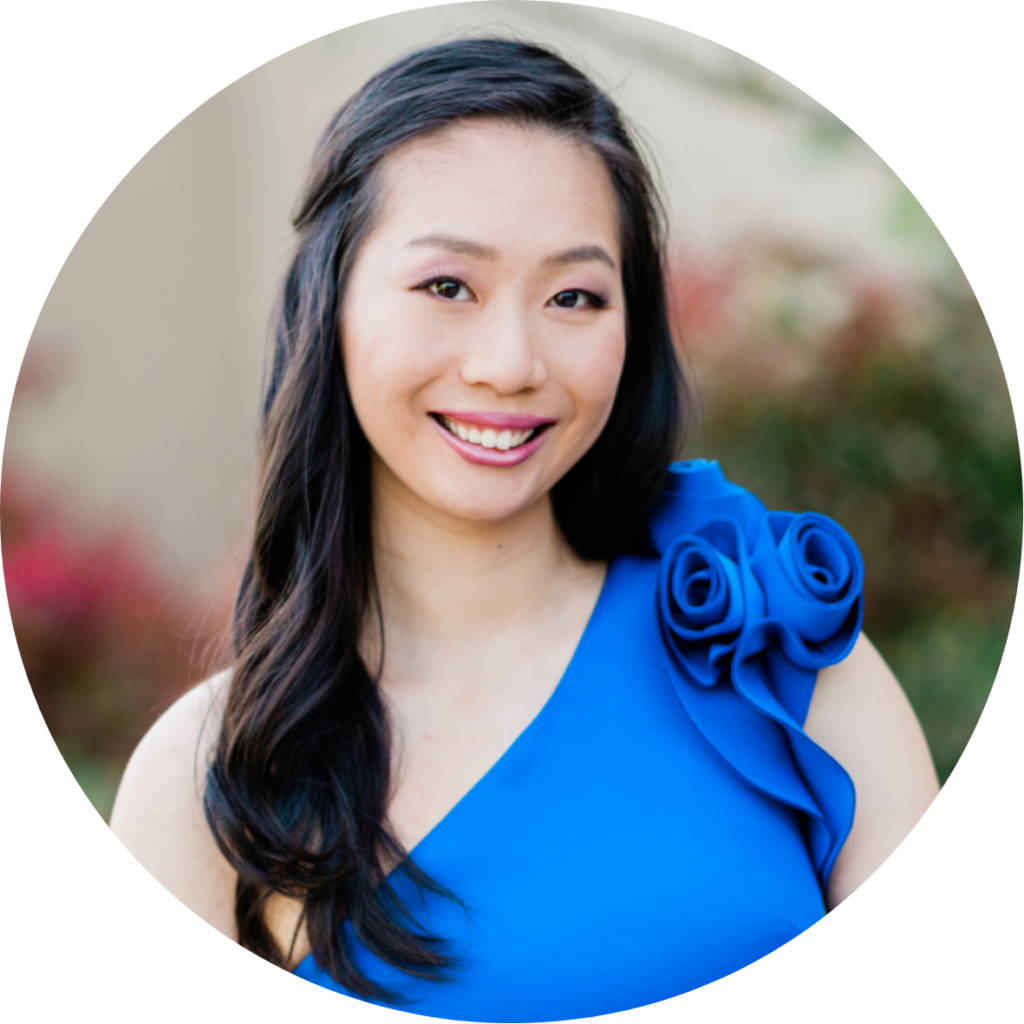 Jerica Huang
Instructor, Seattle
Jerica's journey in STEM was sparked by her passion for figure skating. After connecting the physics concepts behind every leap and turn, it was like uncovering a secret architecture of the universe. To this day, Jerica loves how the vast field of computer science can bring ideas to life in a way that is technical, artistic, impactful, and personally meaningful. Since being one of 2-3 girls in her high school computer science classes, Jerica knew that there was work to be done to make the tech industry inclusive for underrepresented minorities, whose voices and perspectives are needed to engineer a world where technology creators represent their diverse worldwide user base. She led her university's Women in Computing chapter for all four years and, after graduating, led Diversity + Inclusion initiatives for her division at Microsoft. Now, she is excited to leverage her background to serve Adies as they chart their own paths in the tech industry.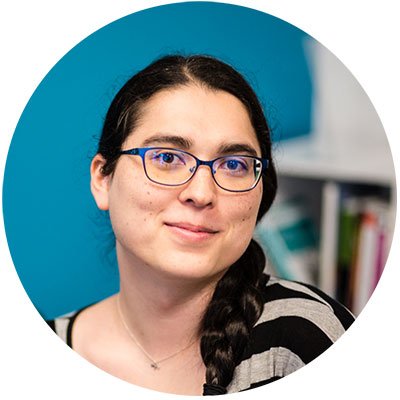 Kaida Masaki
Associate Instructor, Seattle
Kaida is an associate instructor at Ada. She has been working at Ada since the start of Cohort 11 and before that worked in the tech industry and taught at an after-school program. She specializes in student support, especially in tackling tricky technical problems, and loves seeing that "aha" moment from a student.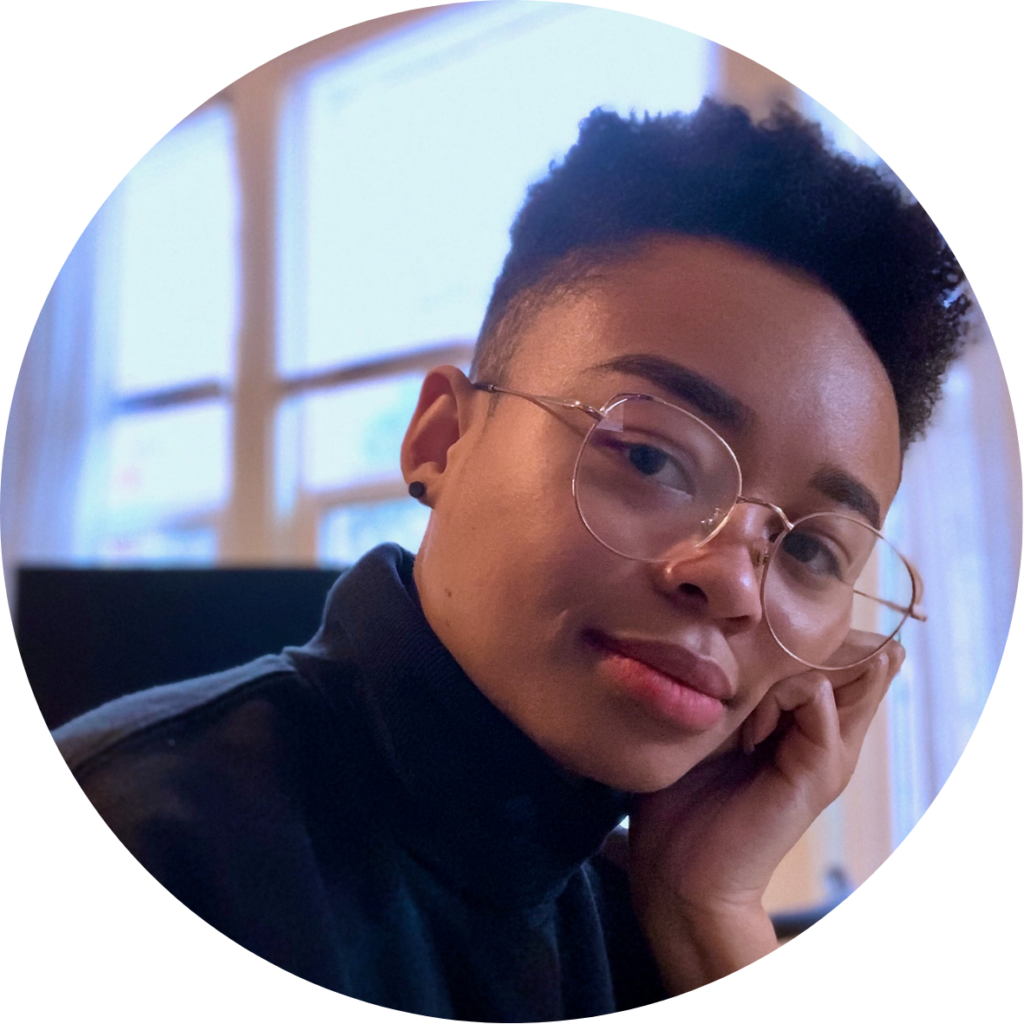 Cherise Holmes
Associate Instructor, Seattle
Cherise has been fascinated by technology and people their whole life, leading them to receive a B.A. in Computer Science with a minor in Sociology from the University of Virginia. After spending some years working in DevOps, they realized they didn't want to just work in tech – they wanted to help change the culture of tech. So, they pivoted to education and found Ada. Cherise is thrilled to be joining the Ada team since they're passionate about uplifting marginalized communities and finding ways to make education more accessible. If you happen to be looking for Cherise outside of work, you can usually find them out roller skating, making art, or hanging out with their cat.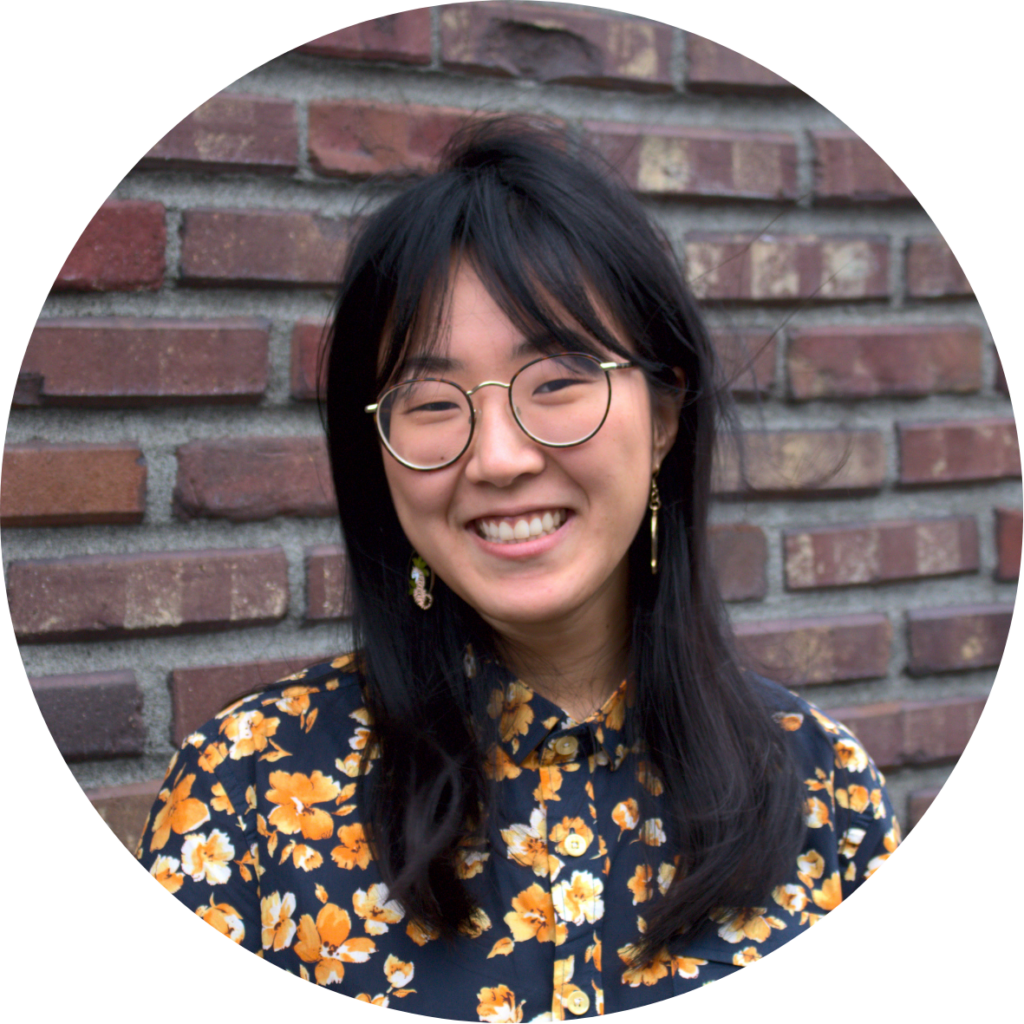 Goeun Park
Associate Instructor, Seattle
Goeun has a B.A. in Psychology from Pomona College and DACA from the U.S. government. She first joined Ada in 2018 as a student in Cohort 10 and now as an associate instructor. In between, they worked in the GovTech industry as a software engineer. Goeun believes in the necessity of a supportive and brave learning environment for students to reach, fall safely, and inevitably succeed.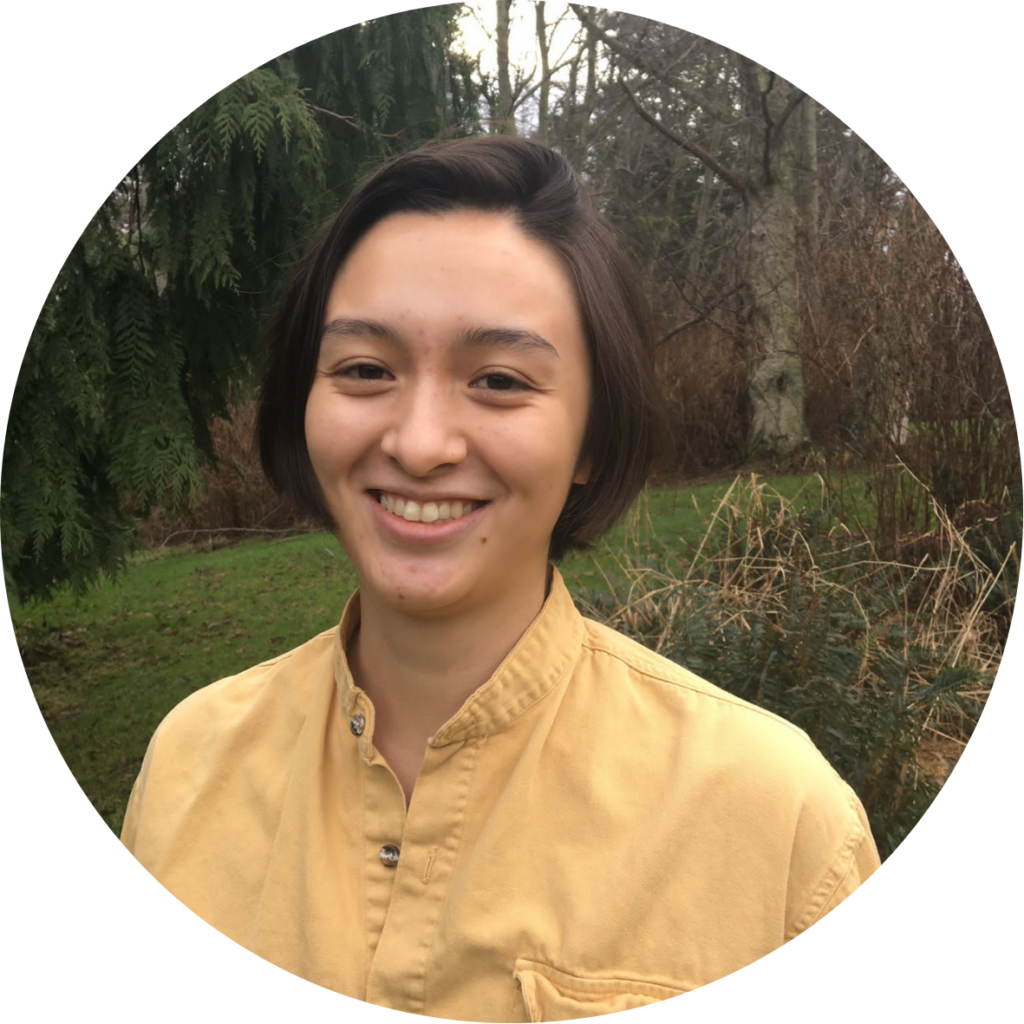 Kyra Patton
Associate Instructor, Seattle
Kyra Patton graduated from Cornell University, where they studied both history and computer science. Before joining Ada, they spent two years as a curriculum developer and instructor for K-12 computer science education organizations. They are excited to support Adies as they begin their journey into software engineering.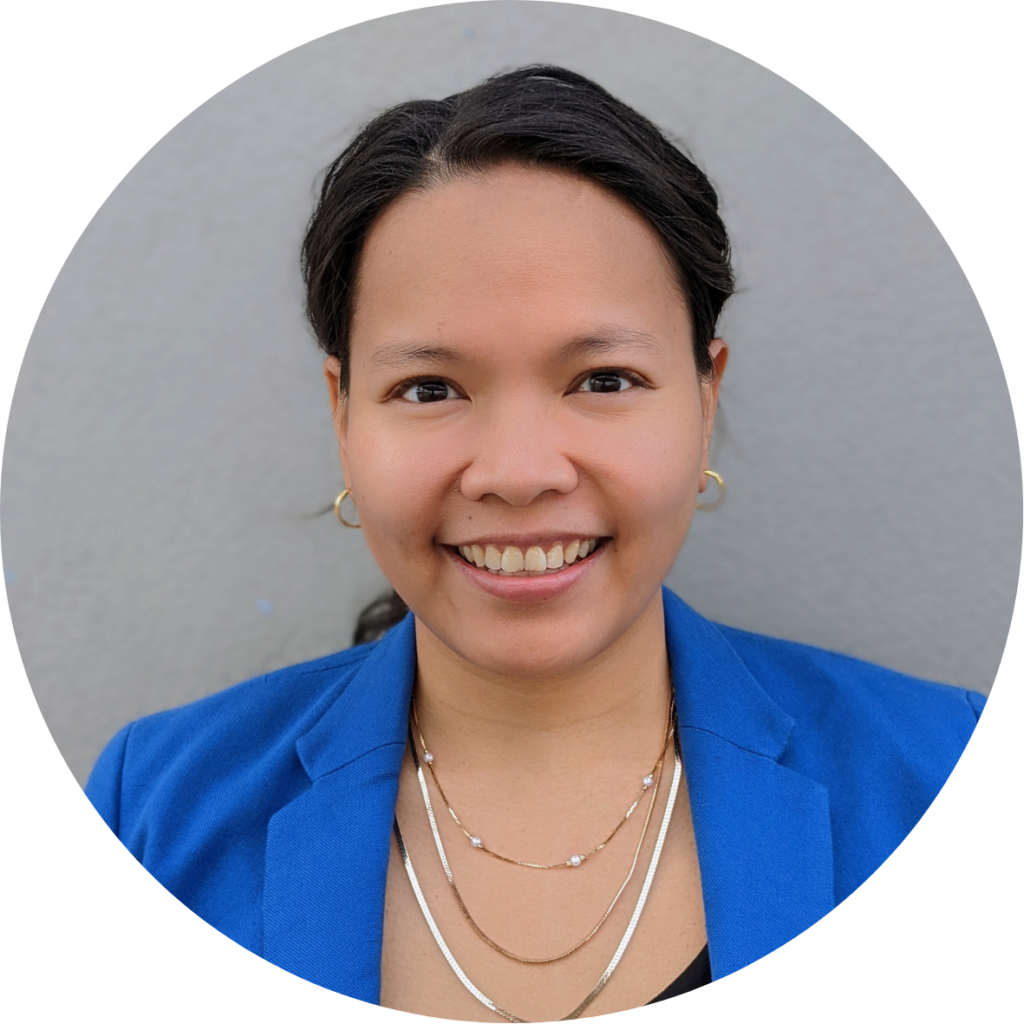 Sancha Elevado
Student Success Coach, Seattle
Sancha's experiences as a low-income, first-generation immigrant, and first-generation U.S. college student inspired her to be an advocate for students, be a compassionate listener, and help students achieve their goals. Sancha has almost ten years of professional experience in higher education and held various roles, including advising, education abroad, event programming, orientation, and grants management. She has a bachelor's degree in accounting and a master's degree in higher education.
Sancha enjoys traveling, baking, crafty activities, playing sports and guitar, spending time with family and friends, and binge-watching shows.
Education Team – Digital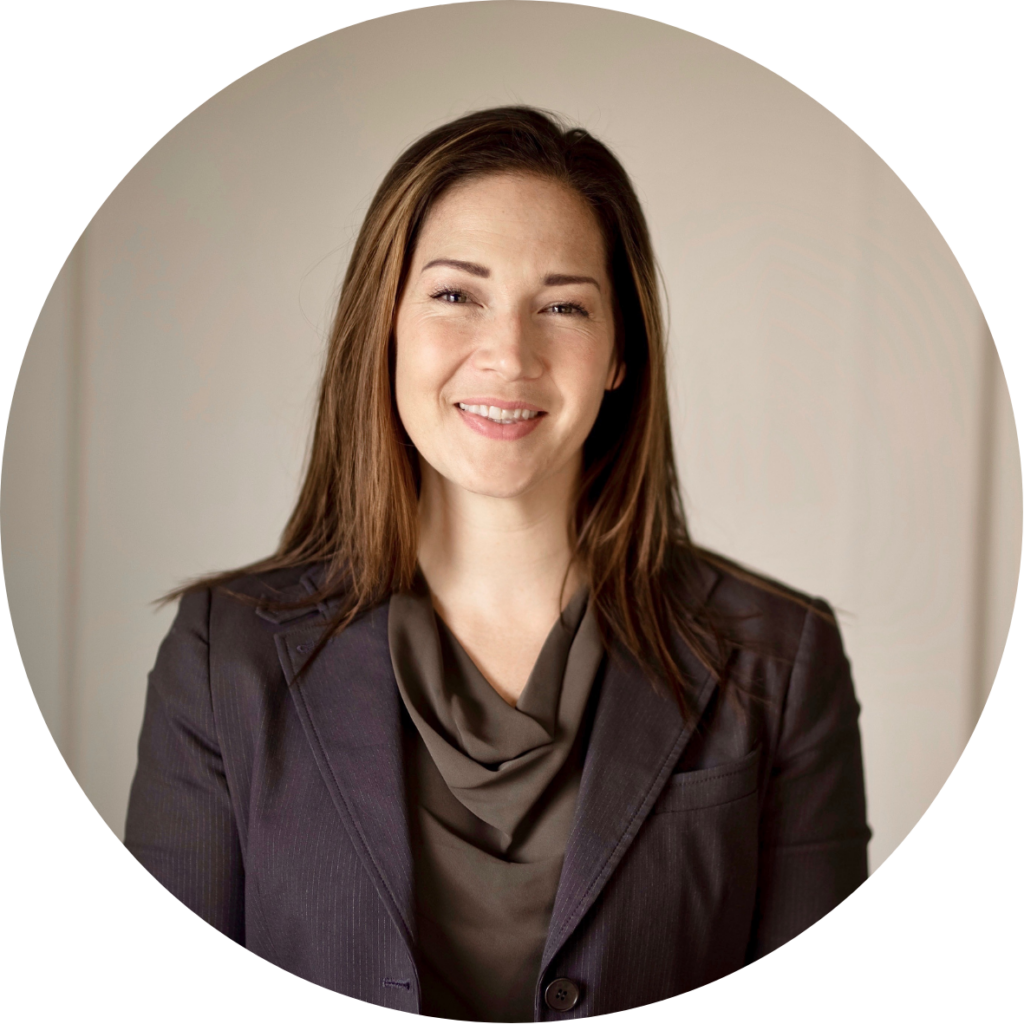 Emily Schifferling
Program Director, Digital
Emily loves a good mixed cassette tape and learning how the "university of life" shapes people's thoughts, decisions, and behaviors. She has 17 years of experience in instruction and hands-on full-cycle educational program design and management, responsible for student and staff recruitment, success, and retention outcomes. Emily spent eight years working in "developing" and "developed" countries and still questions the definition of "development." With a master's degree in Global and International Education, she enjoys mapping and analyzing student journey data and thinking aloud with others to help uncover and realize greater potential. Managing a small startup tech recruiting team in Seattle laid bare to her the critical diversity gap that tech suffers and now drives her on the daily while working at its intersection with education and social justice.
Ansel Rognlie
Instructor, Digital
Ansel brings over a decade of industry experience ranging from bioinformatics to system-integrated application development, having built and maintained large-scale data analysis platforms focusing on rapid response to stakeholder needs. While still new to education, his goal is to provide the tools, support, and encouragement for each student to achieve their own personal success and instill in them the confidence to challenge the preconceptions of what others think they can achieve. Sharing in their journey is a privilege which he treasures.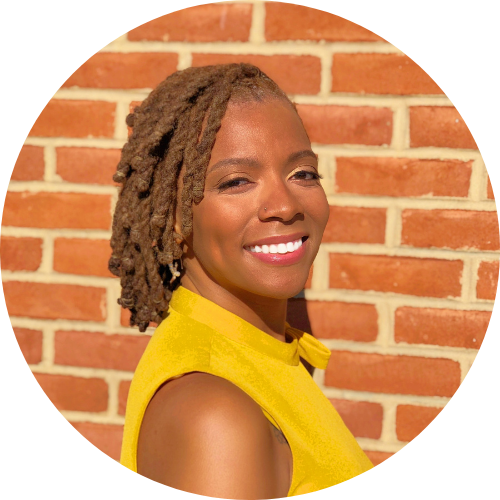 Trenisha Goslee
Instructor, Digital
Trenisha graduated from Old Dominion University with a degree in Technology Education. She came to Ada to merge her love for both coding and education. She was a middle school STEM educator and now teaches underrepresented youth how to code. Trenisha likes to collect mugs and is addicted to seaweed snacks.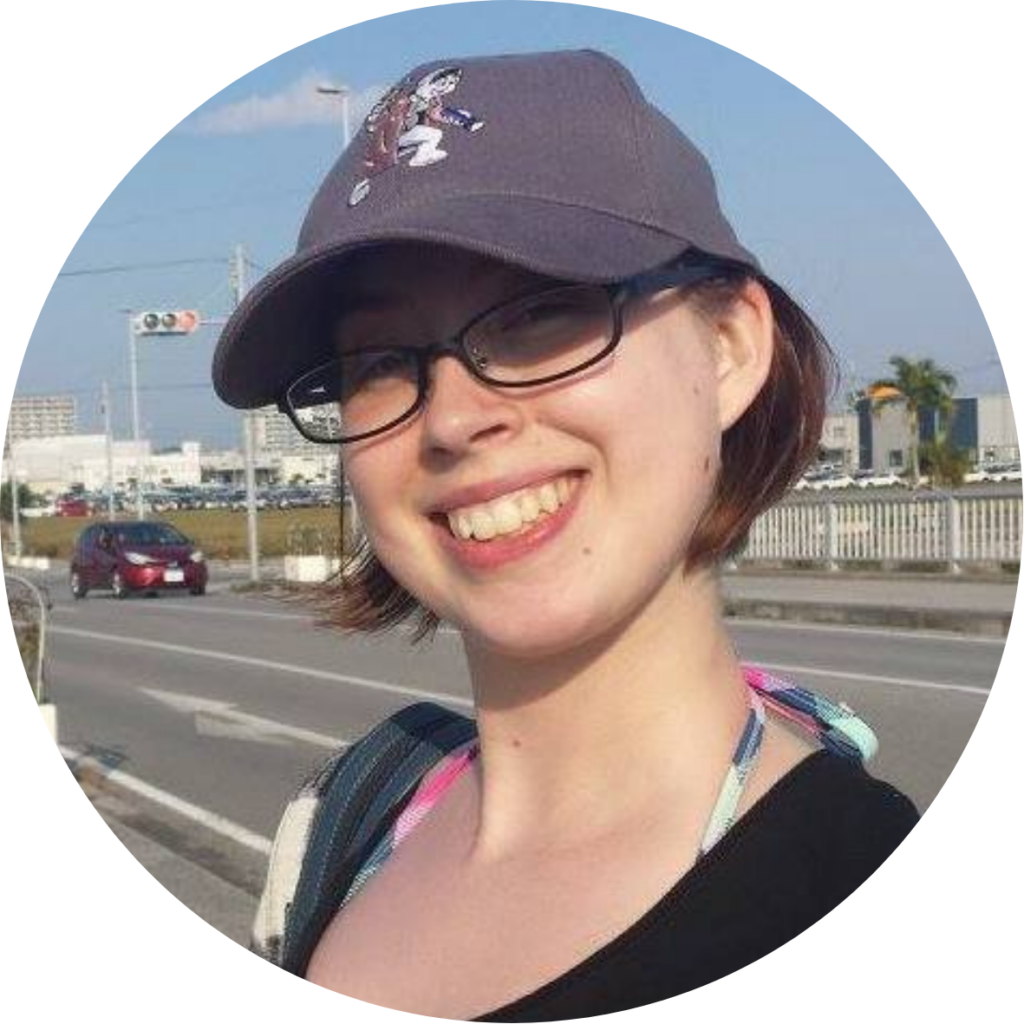 Claire Elliott
Instructor, Digital
Claire didn't start in the tech industry. Far from it. She graduated with a degree in East Asian Studies, specializing in contemporary Japanese theater. After teaching English in Japan for almost four years, she rekindled a childhood passion for web design once she returned to Oklahoma. It was an easy transition from teaching one language to another—programming.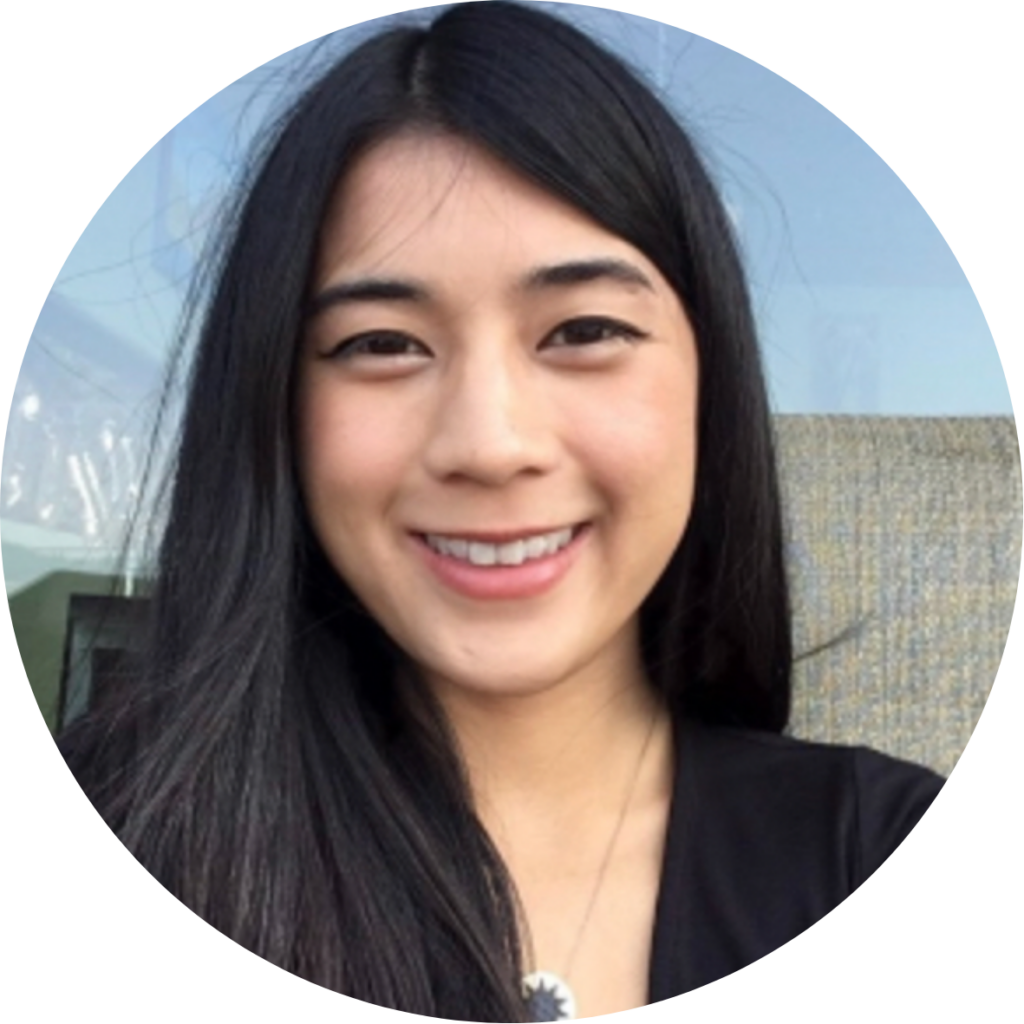 Ashley Yang
Instructor, Digital
Ashley graduated from Reed College before teaching kindergarten for a few years and eventually went on to complete an immersive coding program at Dev Bootcamp. PBeforejoining Ada, she worked as a backend developer. She's thrilled to be combining her passion for education with her technical skills at the Digital campus.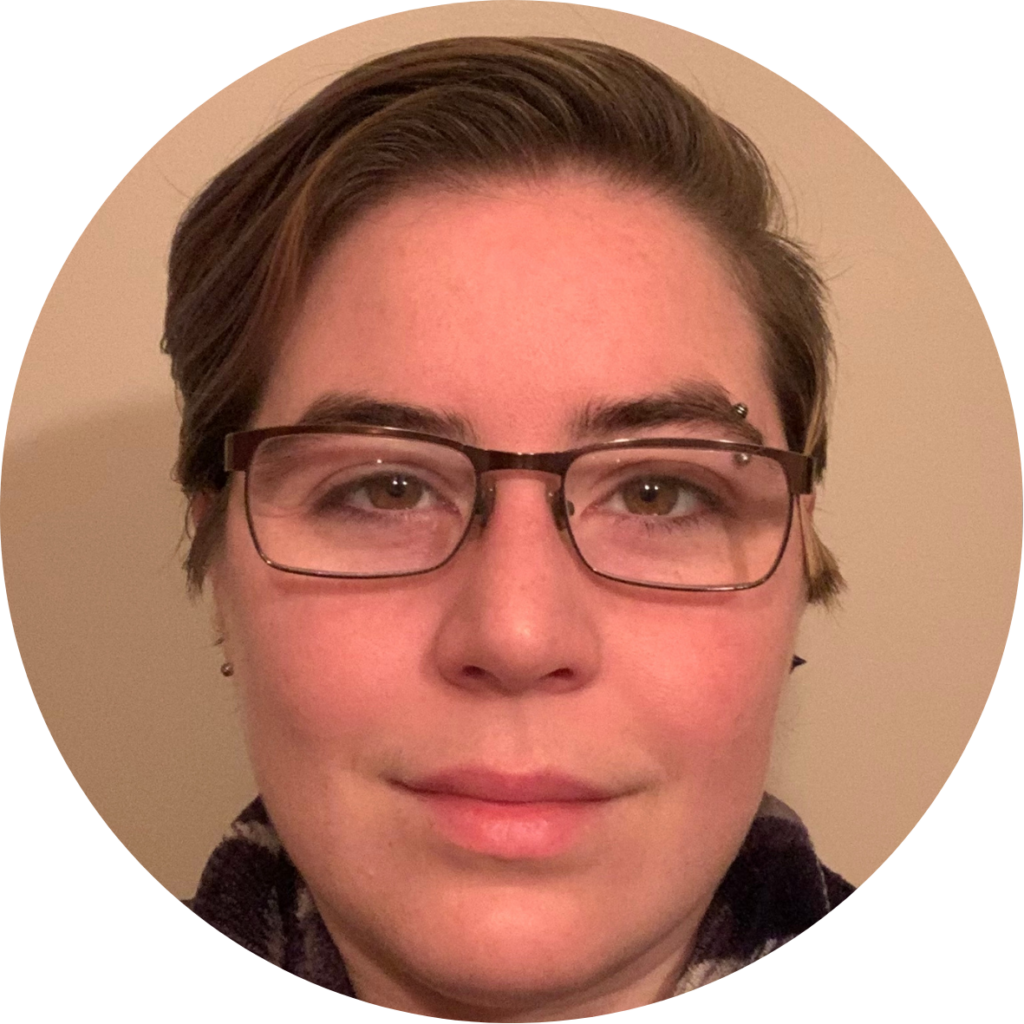 Kelsey Steven
Instructor, Digital
Kelsey graduated from UW Bothell and has a long career as a mobile software engineer. After years of great experiences as an internship and industry mentor, they wanted to work with Ada students to be what they do, rather than a small slice of their job. Outside of tech, they are a fan of all kinds of crafting and cosplay!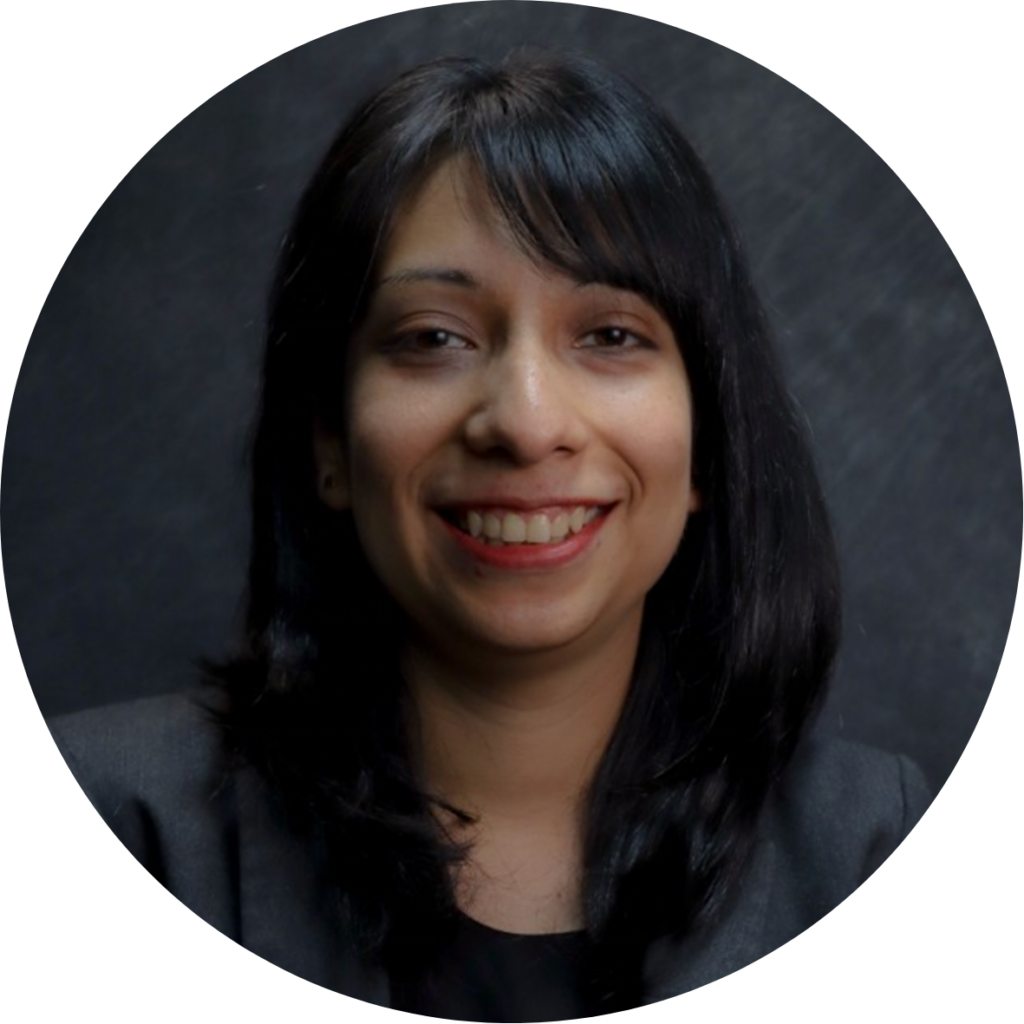 Paulina Hernandez
Associate Instructor, Digital
Paulina is passionate about learning and technology. She has more than ten years of experience designing, developing, and delivering technology and computer science courses and training. She has a Bachelor's degree in Software Engineering and is a lifelong learner, always looking for new things to learn in tech. As a Latina in tech, she loves to contribute her work to empower minorities in tech. She loves playing chess, reading, creating digital art, and painting in her spare time.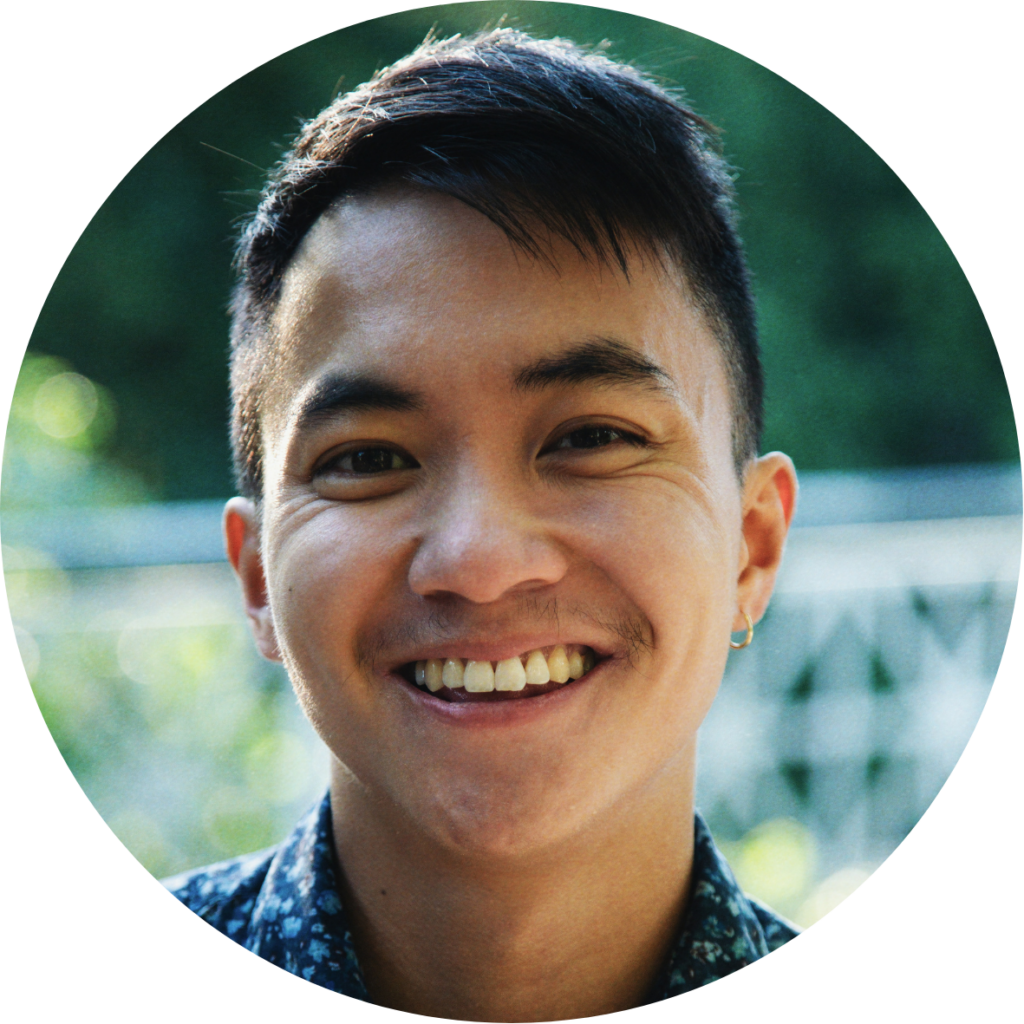 Nat Bentley
Student Success Coach, Digital
Nat graduated with a B.A. in sociology from Pitzer College in 2018. He has experience in college admissions and academic coaching/tutoring. He's excited to work for such a mission-oriented and values-driven organization; he's passionate about building relationships with students and providing them individualized support. When he's not working, Nat enjoys watching NBA basketball, playing with dogs, eating Vietnamese food, and going on runs/bike rides.
Education Team – Atlanta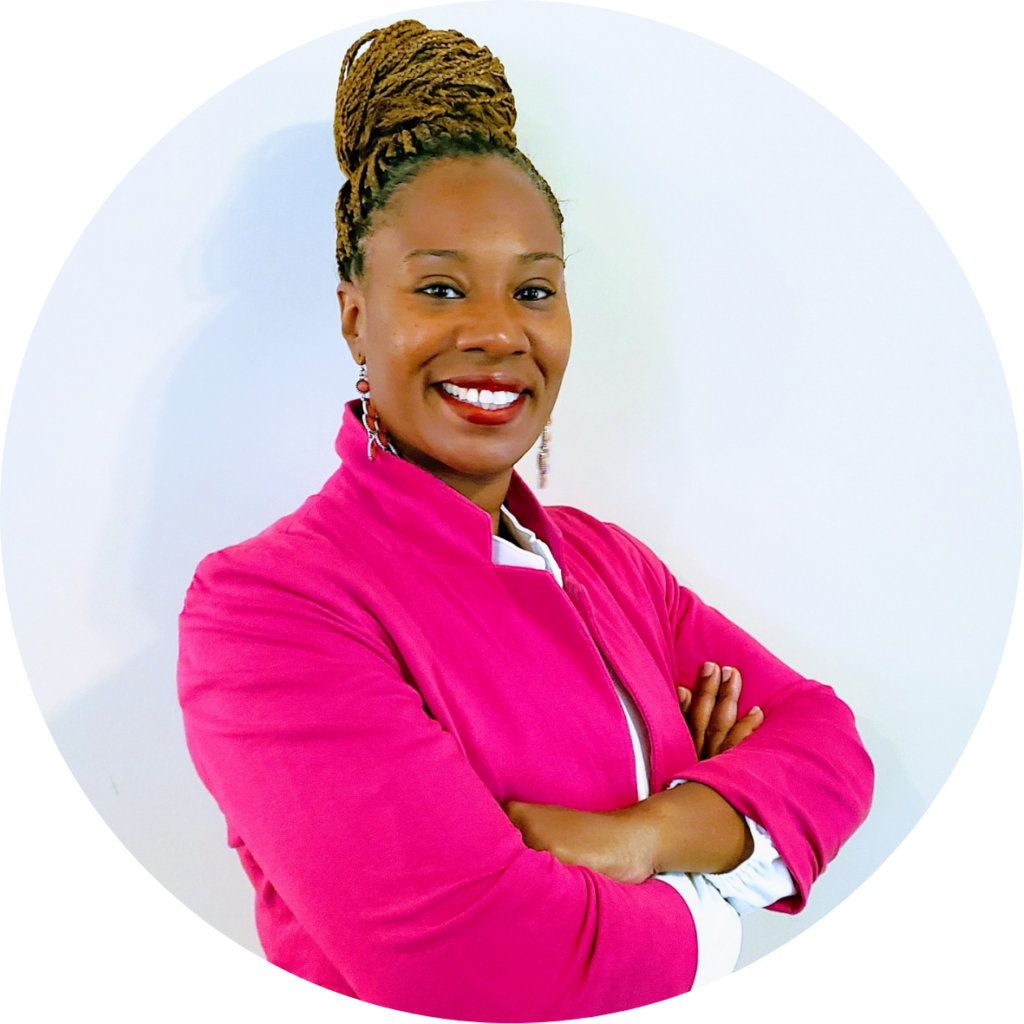 Tara Merriweather
Program Director, Atlanta
Tara Merriweather is an experienced leader in educational and programmatic success. With a Bachelor of Arts in Mass Media Studies from Morris Brown College and a Master of Arts in Educational Studies from the University of Phoenix. Tara's knowledge base expands throughout Workforce Development Programs and Professional Training.
For over ten years, Tara has successfully built organizational brands. Her key capabilities include program management, instructional training, coaching/mentoring, onboarding expertise, and digital marketing proficiency. Tara takes great pride in developing relationships and strengthening successful programs. She is devoted to merging the two
worlds of professional development and the pursuit of personal achievements.
It has been a life-long goal of Tara's to matriculate throughout a career that is dedicated to the advancement of individuals, communities, and organizations. Tara poignantly recognizes the importance of ethics, authenticity, and inclusion as essential components in leadership.
Tara is a team player and an individual who believes in the potential and goodness of all people.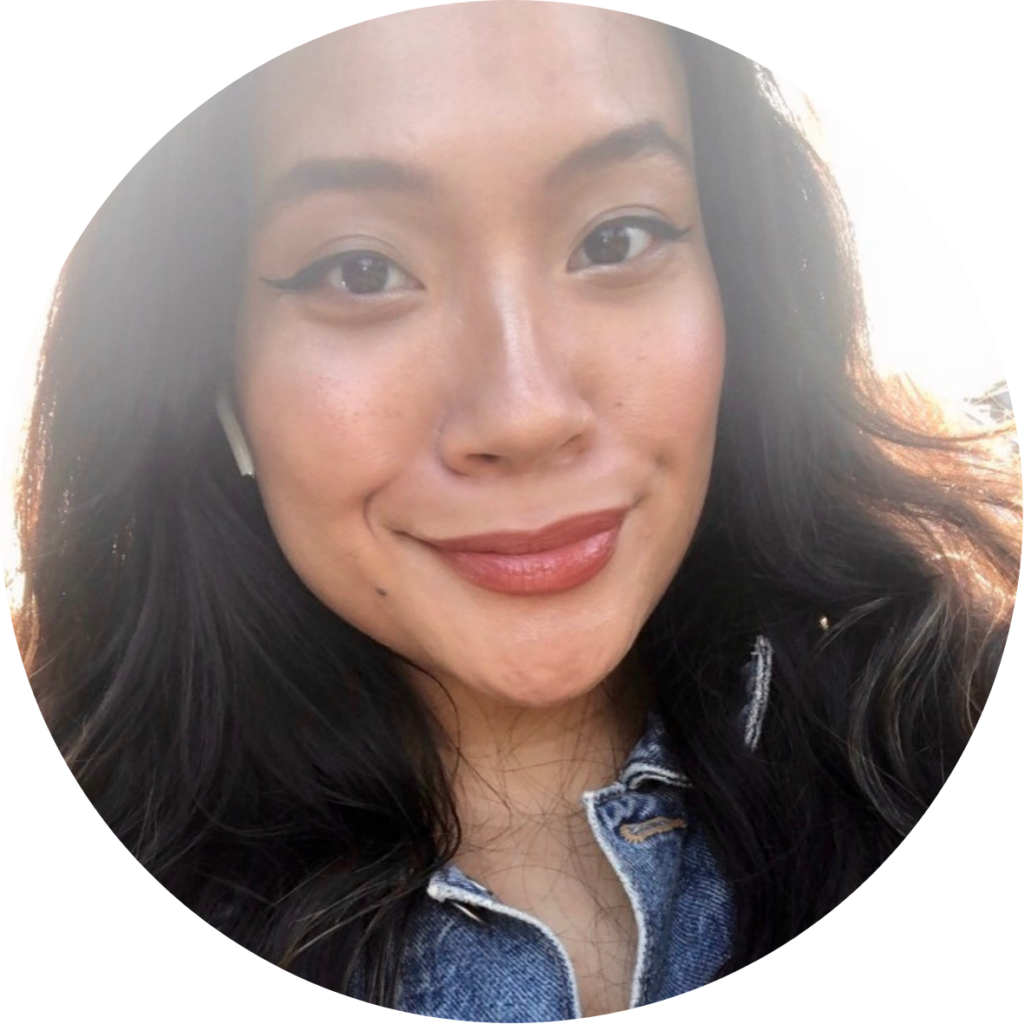 Audrey Andoy
Instructor, Atlanta
Audrey graduated with her Bachelor's in Management Information Systems from Western Washington University and General Assembly's web development immersive program. She has worked in the EduTech industry as a full-stack developer and has taught over 400 K-12 coding classes in various technologies such as Scratch, Python, Javascript, and C#. Audrey's goal is to use her own experiences as a bootcamp grad and instructor to cultivate a creative, collaborative, empathetic class environment for Adie's to thrive in.
Education Support Team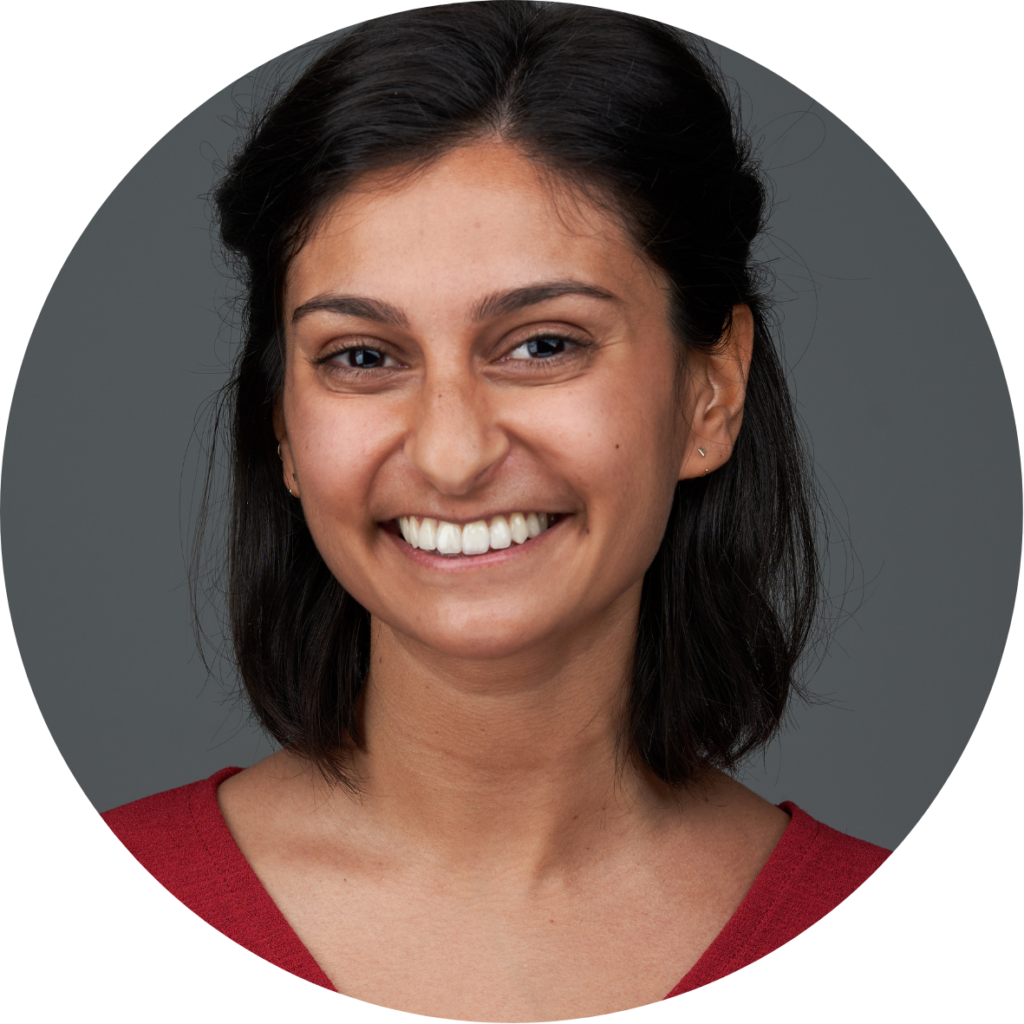 Priyanka Anand
Program Manager, Pilot Projects
Priyanka previously taught cooking and gardening classes in kitchens, school gardens, and on farms while working with youth to explore where our food comes from. She is excited to continue her work in education, focusing on supporting students' success throughout their time at Ada. Priyanka enjoys logistical planning, creating meaningful relationships, and leading projects. Most of all, she loves thinking about building better systems and processes for a more efficient, caring, and inclusive work culture.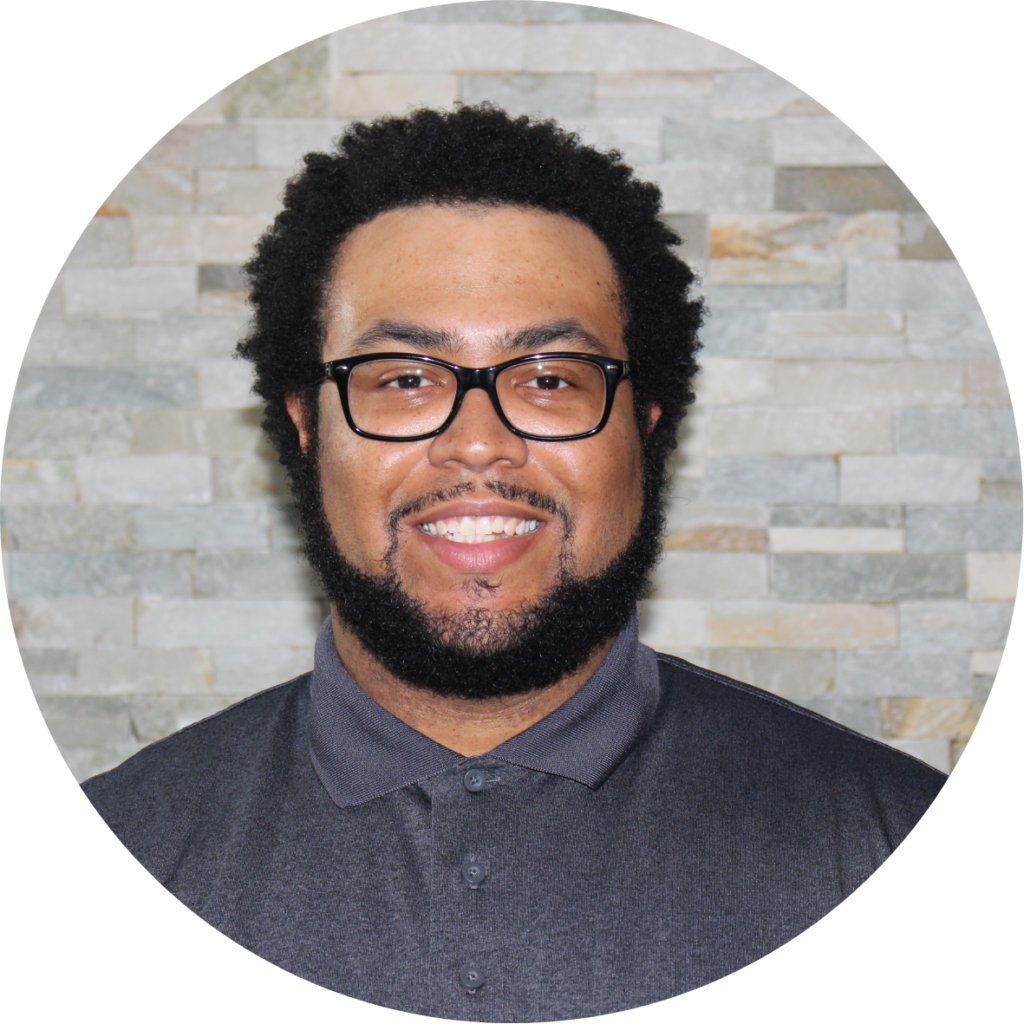 Clarence Edmonds II
Ada Build Instructor
Clarence graduated from Norfolk State University with a Bachelor's in Computer Science and a Master's in Electronics Engineering. He brings close to a decade of experience in various IT roles, including Business Analyst, System Administration, and over the last five years, Software/Tool/Automation Development. Upon completing his educational journey, his love for education combined with the experience gained, ignited his passion to advocate for students to pursue an interest in the tech space. Clarence loves DIY projects in woodworking and considers himself as an extreme hobbyist.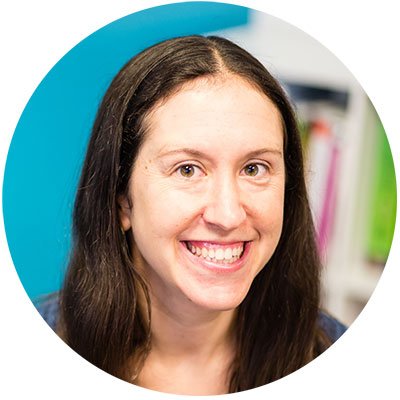 Becca Elenzil
Technical Curriculum Developer
Becca started her coding journey in scientific computing, where she used computational models to understand human locomotion and motor control. After completing her Ph.D. in Bioengineering, Becca taught high school computer science. She developed data science and creative coding courses to bring computer science education to students with varied interests. Her educational and teaching background gives Becca a unique perspective on how programming is a valuable tool across many disciplines. As an instructor at Ada, Becca is honored to support students as they develop as software engineers and chart their own paths.
Admissions & Student Affairs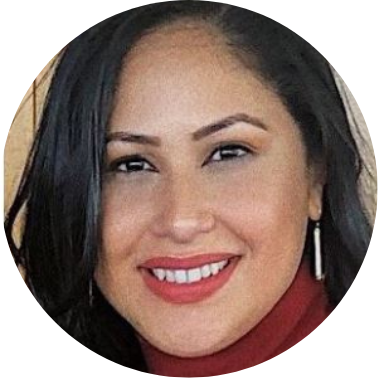 Brenda Martinez
Director of Admissions & Student Affairs
Brenda Martinez joins the Ada team as a Los Angeles native and First Generation college student. Brenda obtained her Bachelor's degree from UC Davis and later moved to Seattle to obtain her Masters in Public Health from the University of Washington. She credits her commitment to service, equity, and education to her parents, and has interwoven these values (among many others) in all her work and community service. Brenda recognizes that educational opportunities and resources are not equitable across racial demographics, so she strives to ensure all students, especially students of color and gender-expansive individuals, thrive in their educational journeys. For over six years, Brenda has supported students from diverse backgrounds and has created procedures and systems for students of color to feel well supported in the higher education sector. Brenda is excited to bring a relationship-centered approach to the Ada community that is centered around advocacy, mentorship, and social justice.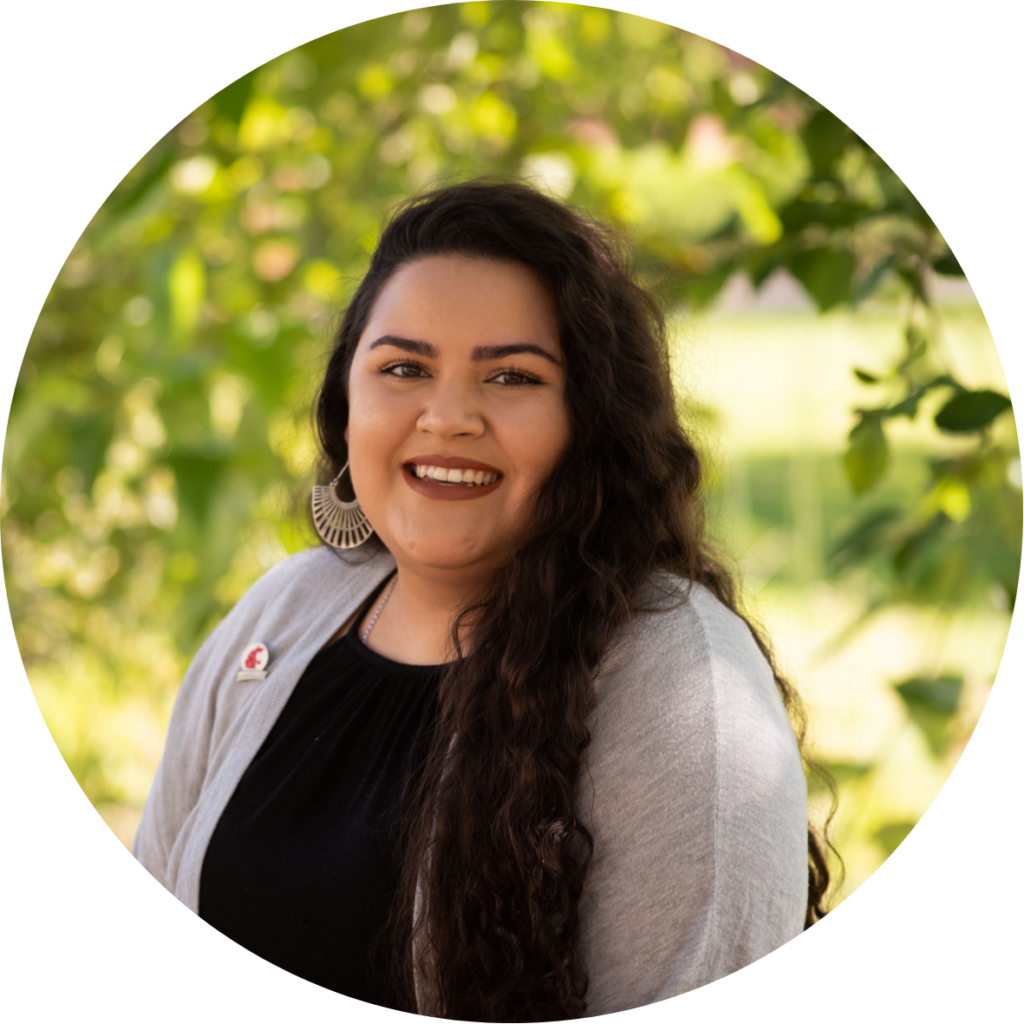 Camilla Mejia
Admissions Program Assistant
Camilla graduated with her degree in American Cultural Studies and a minor in Education and Social Justice; her studies were focused on the Latinx diaspora in the Pacific Northwest. Her love for her community has played an important part in both her life and work. At the heart of this is her belief otro mundo es posible, another world is possible. She has multiple years of experience in admissions and recruitment and is excited to continue this with Ada. Outside of work, Camilla enjoys taking trips to the Oregon coast, cooking, making art, and watching novelas.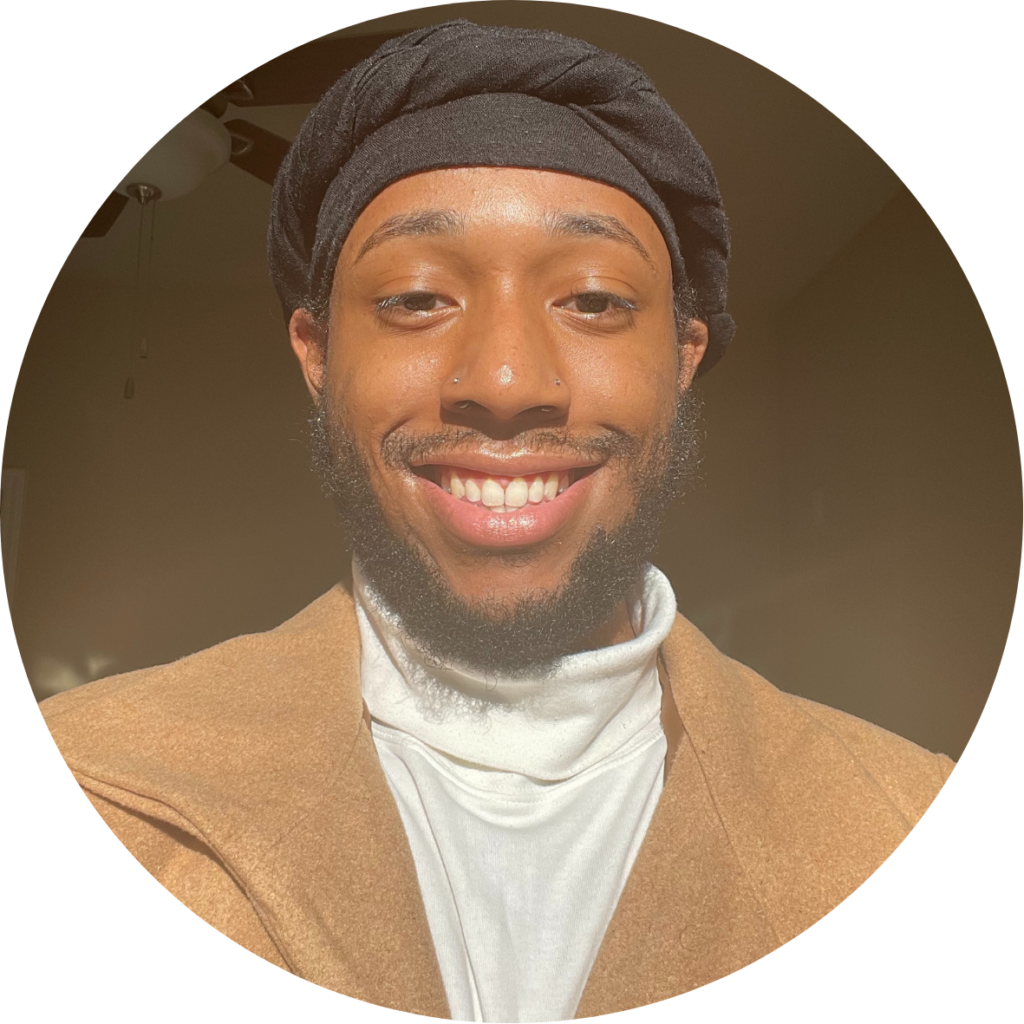 Ratek Alston
Admissions Program Assistant
"Breathe life into others as you'd want them to do onto you" has been his
motto since graduating from the University of North Texas, and he plans to continue bringing this energy to those who haven't yet experienced it. He takes his role as a source of passion and inspiration for others seriously –from taking care of his plants(kids), teaching Japanese, and advocating for those with disabilities in an educational setting. At Ada, Ratek hopes to be a resource students utilize to support their education and build a system that will work for their predecessors if they choose to go into the tech world. On the side, he also studies Korean, writes and draws manga, and loves to play volleyball.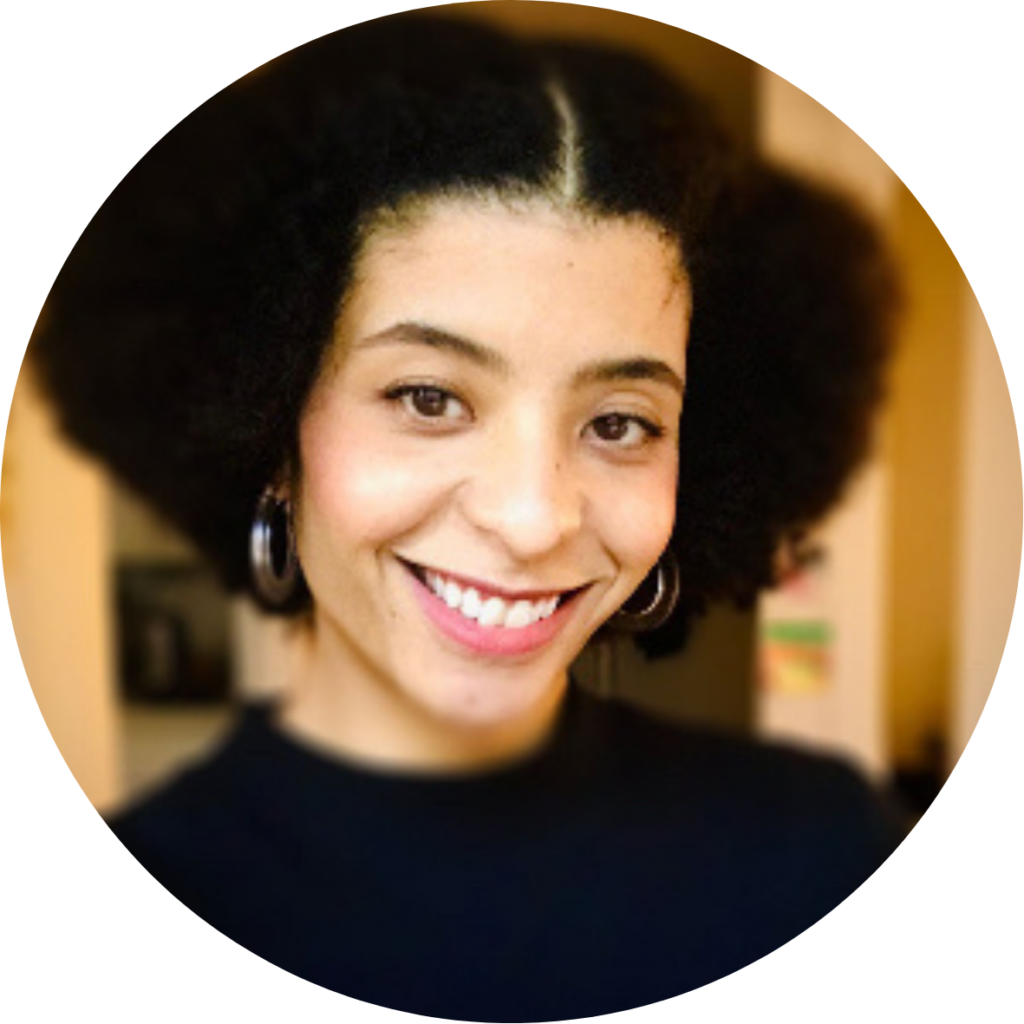 Jacqueline McCrief
Volunteer Coordinator
Jacqueline graduated from New Mexico State University in 2011 with a B.A. in French and another in Journalism and Mass Communications. She was drawn to Ada because she's passionate about mission-driven organizations, especially those that combat systemic inequalities.
She's a firm believer in the power of volunteers to build relationships within communities. Before Ada, she worked as a Volunteer Coordinator at a grassroots social justice organization, an organic skincare company as part of the PR team in writing and translation, and as an assistant to a music composer in the gaming industry.
A few fun facts about Jacqueline: she loves learning languages and speaks French fluently (Russian is her next one!). She's an avid reader and is currently reading Braiding Sweetgrass by Robin Wall Kimmerer. She lived in the south of France for a few years studying abroad and teaching English in an elementary school. Her hometown is Pensacola, FL.
Communications and Marketing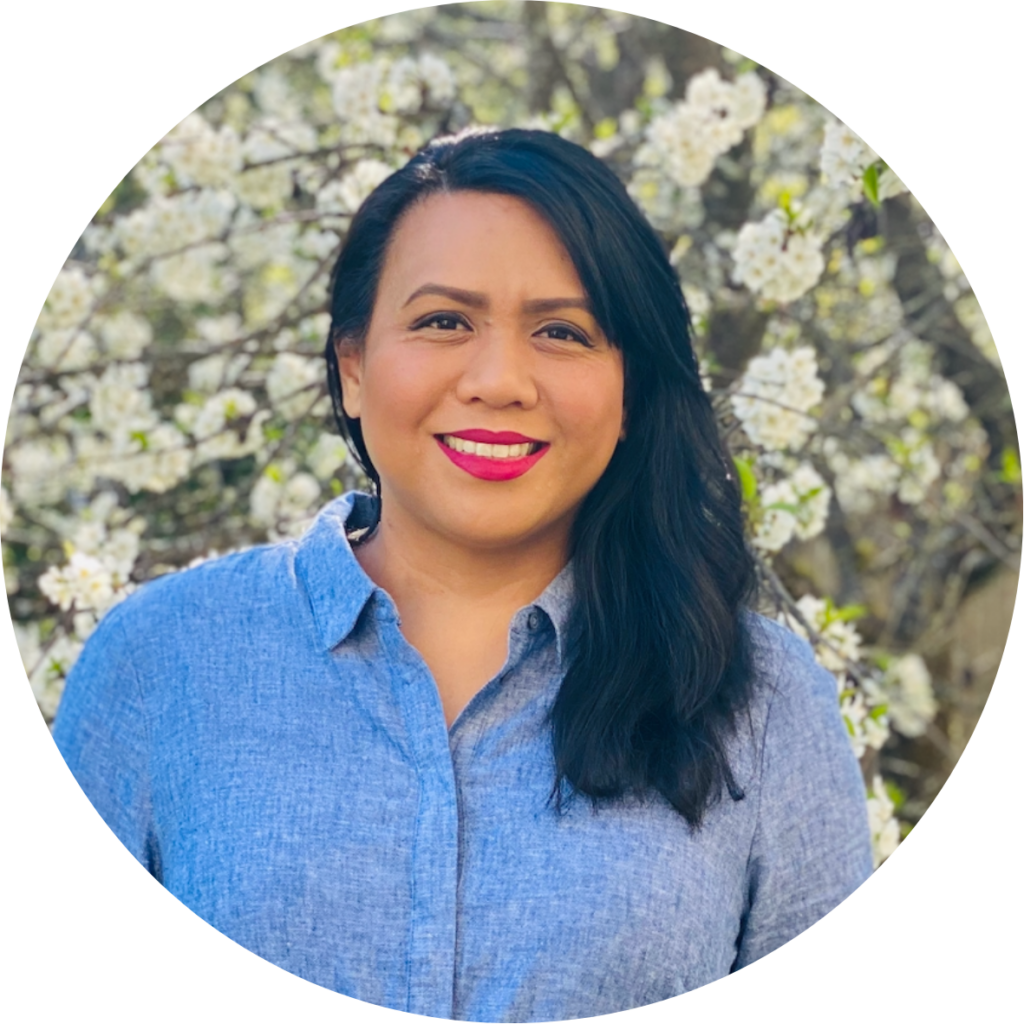 Marissa Rowell
Sr. Director of Marketing and Outreach
Marissa has over 13 years of experience as a marketing leader and creative professional with expertise in communications, brand strategy, and design. Her work stretches across nonprofit and educational organizations, from the aviation world of Museum of Flight Seattle to higher education at the University of Washington. Originally from the Big Island of Hawai'i, Marissa is first-generation and the daughter of Filipino immigrants. One of the first in her family to go to college, Marissa has a B.A. in Communications and a BFA in Graphic Design from the University of Hawai'i at Manōa. As a skilled communicator, collaborator, and visual storyteller, she is excited to tell Ada's stories of meaningful impact.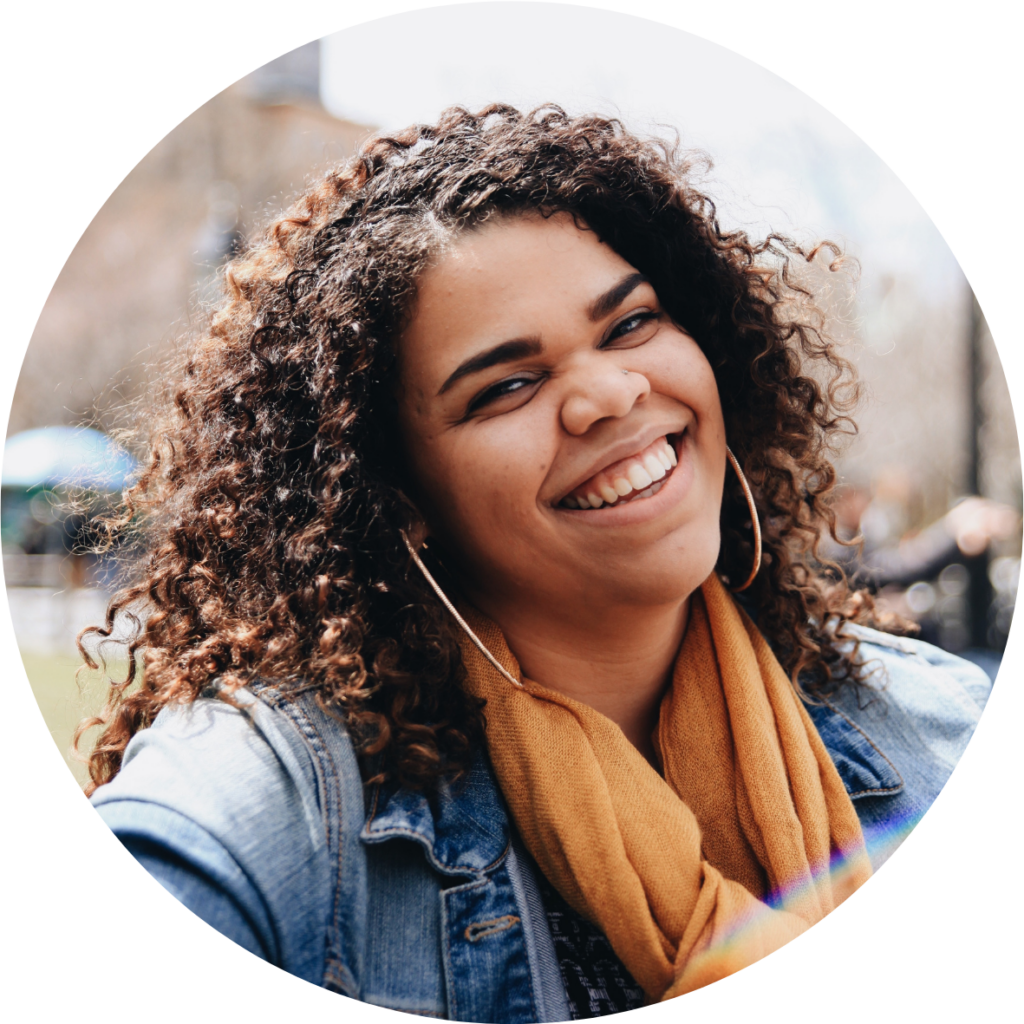 Rakia Wells
Marketing and Communication Manager
Rakia completed her Masters in Communication at the University of Washington in the Comm Lead Program. She has spent many years working with education nonprofits implementing outreach initiatives, and finding spaces to uplift communities of color. She will build strong networks for our stakeholders and bring the Ada experience to life for prospective students digitally.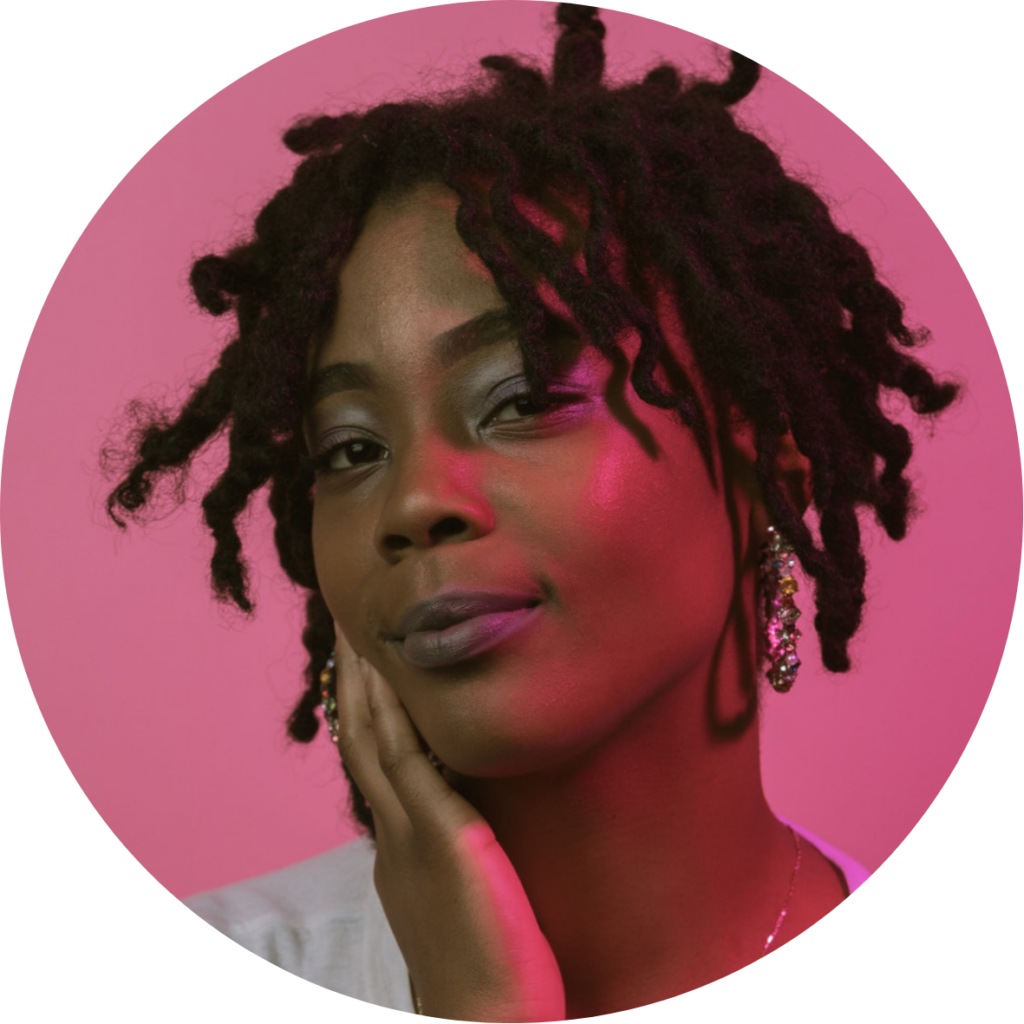 Zakiya Hamm
Social Media Manager
Zakiya is super excited to be joining Ada as the Social Media Manager. As the social media manager, her goal is to connect and reach as many Black and brown gender-expansive adults to help transition them into tech.
Before joining Ada, she was a social media coordinator for a boutique marketing agency. She collaborated with small business owners to help them bring brand awareness and execute marketing strategies across various social media platforms.
She likes to stay as active as possible with yoga, pole dance, and running during her free time. She likes to explore her creativity in the kitchen with new recipes and host social networking events in HTX. When time permits, she likes to hang out with friends and family at the museum, winery, and live concerts.
Program Services and Philanthropy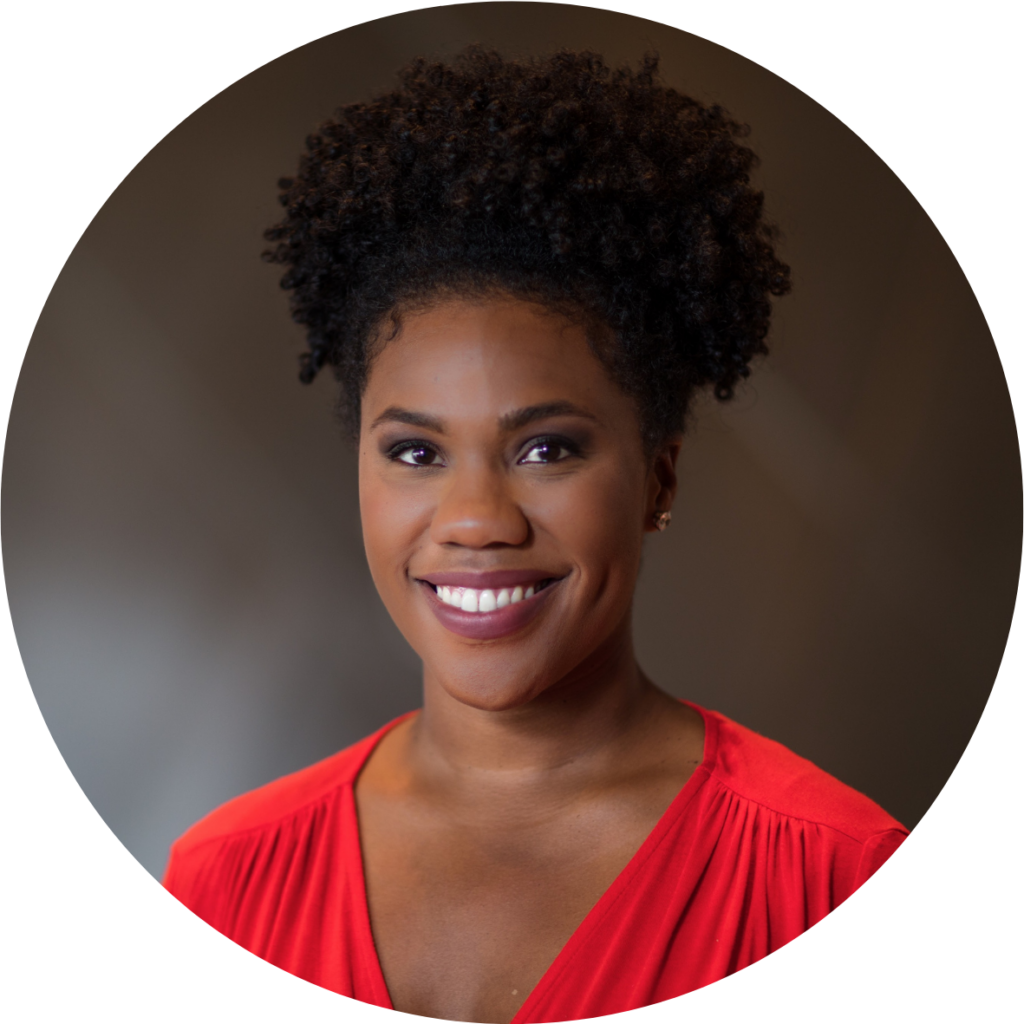 Jenna Hanchard
Director of Corporate Learning and Culture
Jenna Hanchard serves as the Director of Corporate Learning and Culture at Ada and is working to build a program that centers safety and accountability as core parts of the experience between Ada interns and Ada's corporate partners. Jenna is an Emmy Award-winning journalist who has covered everything from the 2008 Olympics in Beijing, China, to the civil unrest in Ferguson, Missouri, following the murder of Michael Brown. As a news anchor and reporter at KING 5, the NBC affiliate in Seattle, Washington, she created the Emmy-nominated series Race & Parenting and the Emmy-award winning series Race & Sports — community guides to discussing race, racism, and identity. Prior to Ada, Jenna served as the leader of Culture & Innovation at The Riveter, a women-run co-working and community company poised to become a modern union of working women. While at The Riveter, Jenna helped build unique membership and community content and programming centering Diversity Equity and Inclusion strategies. Jenna is a powerful storyteller who is moved by and dedicated to nuanced storytelling that centers Black and brown people.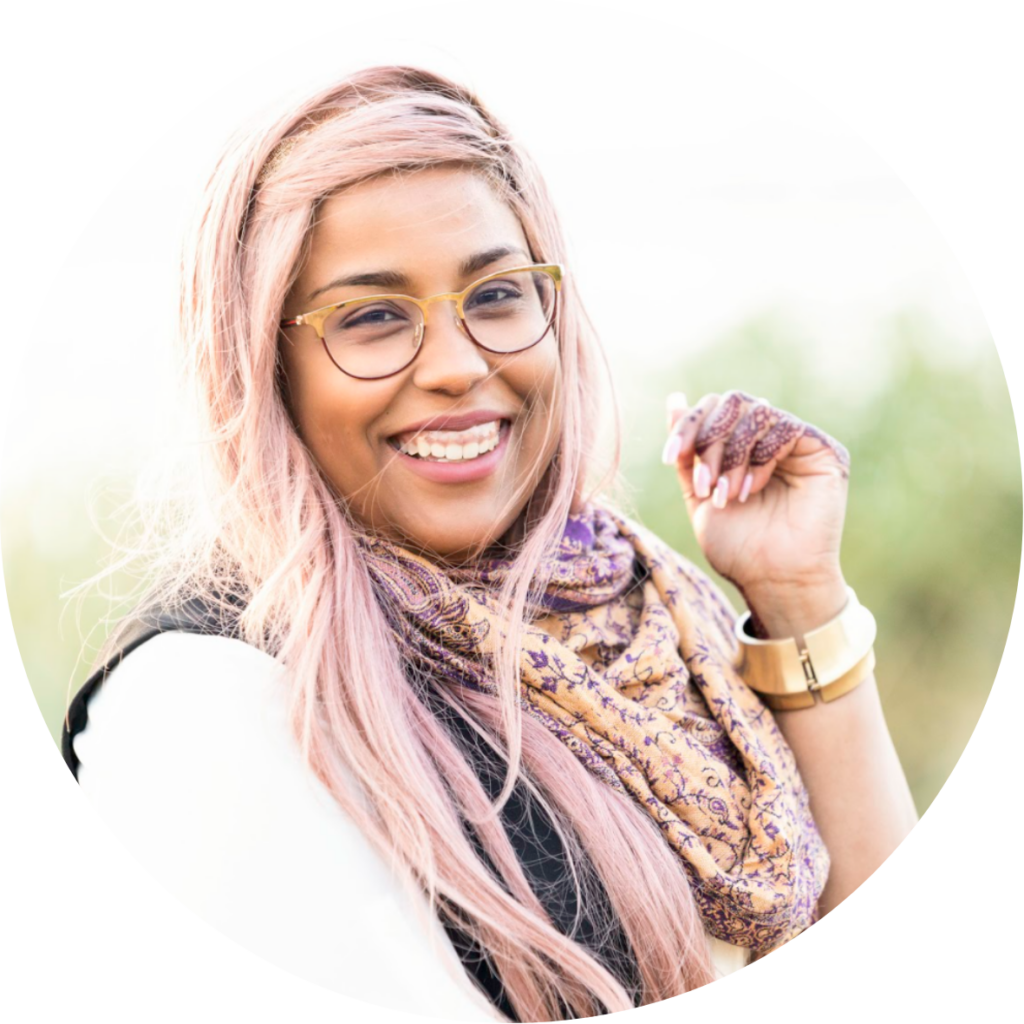 Jasmine Soto
Program Manager, Facilitator & Strategist
Jasmine is the Program Manager, Facilitator & Strategist for the Corporate Partner Accountability team. She has over 8 years of experience in client-facing and team support roles. The most recent, an event coordination position for a local, women-focused educational and social organization in Seattle. Her goal is to help create a seamless and enjoyable experience for everyone who comes in the door. When she's not at work, you can find her making a mean spam musubi, coordinating a virtual D&D campaign with friends, and checking out more books from the library than she can possibly read.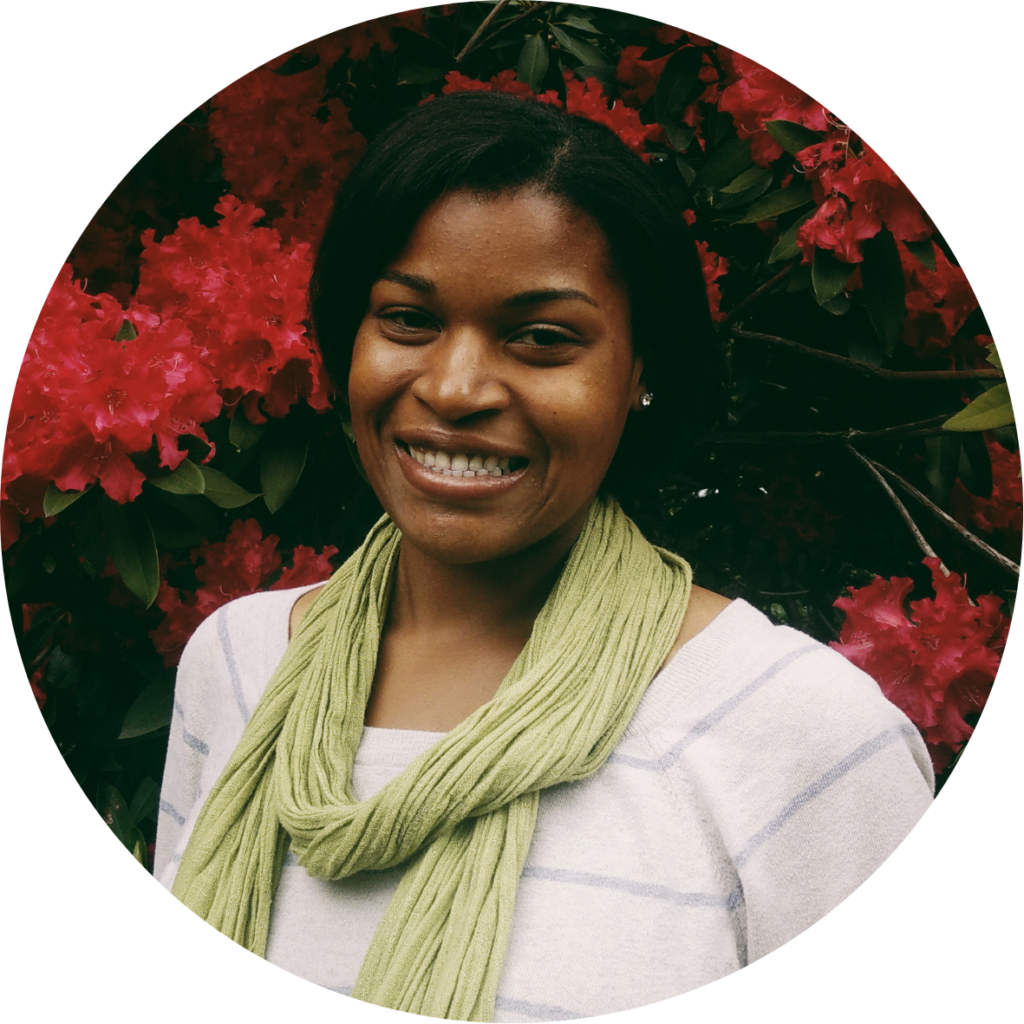 Christine Newman
Social Justice Program Manager
Christine has over six years of experience in leading strategic programming, advocacy efforts and excels at bringing about transformational change related to equity, inclusion, and diversity efforts. She hopes to bring about meaningful support to Ada's students related to social justice and anti-racist concepts. Christine graduated with her Master's in Public Administration from the University of Washington Evans School of Public Policy and Governance in 2016. She has a passion for higher education and community outreach and brings those passions to her work. Christine enjoys running, traveling, and engaging in the discussion of anything related to her hometown of Cleveland, Ohio.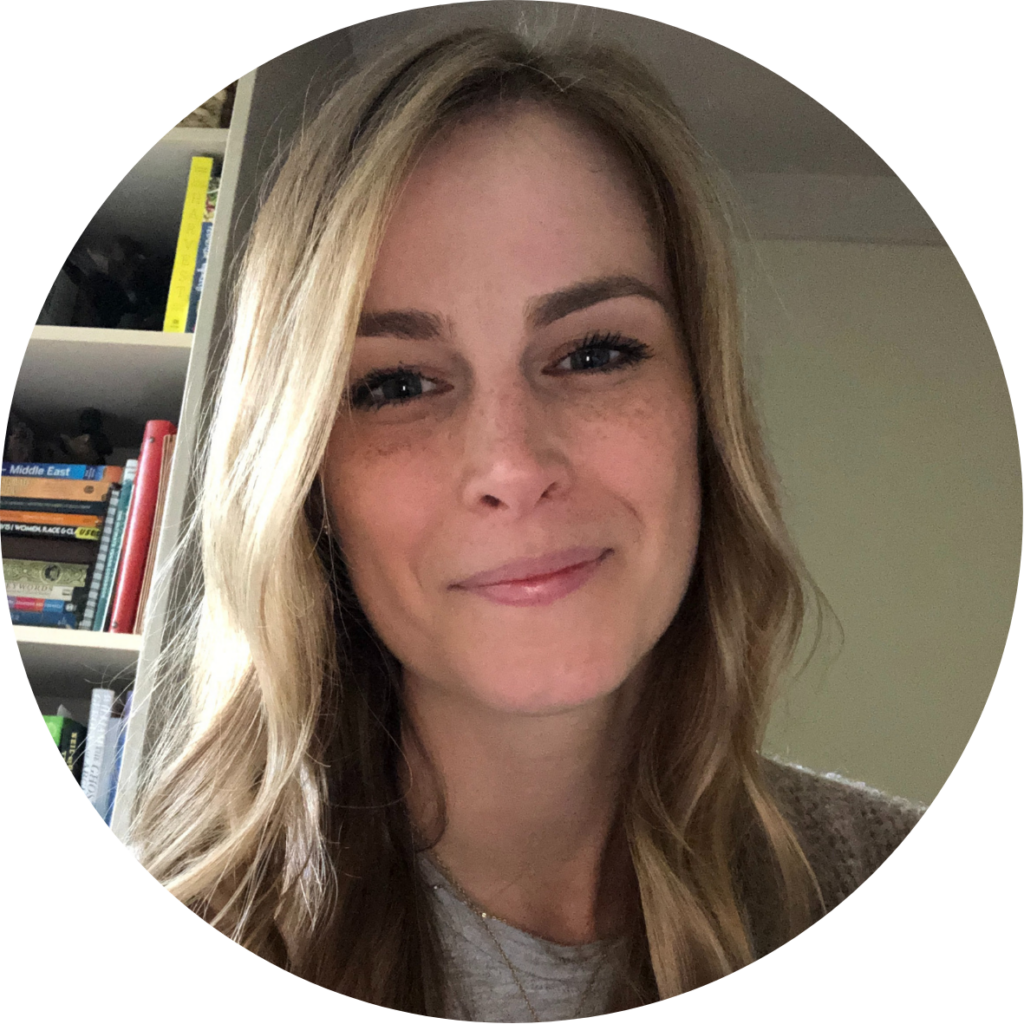 Christina Ratkus
Development Manager
Christina has worked in the world of nonprofit development for over eight years. Before joining Ada, she worked with JDRF, Boys & Girls Clubs of King County, and March of Dimes. Her focus has always been to help her community grow in areas where there is the highest need for resources and education and help lift Black and brown voices. She is thrilled to join Ada as the Development Manager and is looking forward to creating more funding, volunteering, and partnership opportunities. Christina is also an artist who lives in Seattle with her partner, David, and their cat, Monkey.
Lauren Kastanas
Grants Manager
Lauren is a grant writer with a background in nonprofit fundraising. She worked in statewide environmental policy and political advocacy at Washington Environmental Council/Washington Conservation Voters and in direct community services at El Centro de la Raza. Lauren graduated from Seattle University with a B.A. in Public Administration and a passion for writing.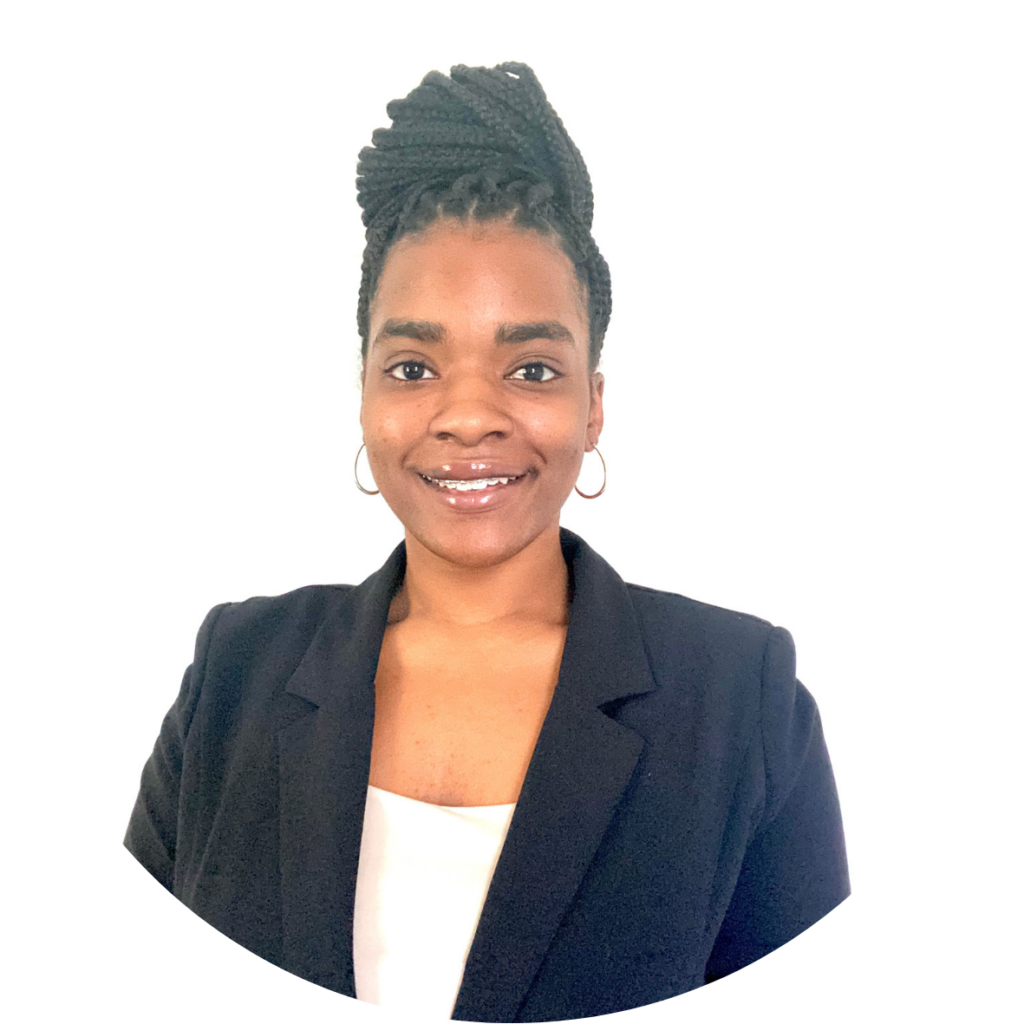 Yazmeen Wright
Outreach Coordinator, Atlanta
Yazmeen is a go-getter. She realized her passion for coordination and project management after her time in Georgia State's Business Program. Before joining Ada as the Outreach Coordinator, she worked as an Associate Operations Manager in the food industry. There she helped maintain the operations of various restaurants in the local Atlanta area in a Cloud or Virtual Kitchen, using cutting-edge technology. One fun thing about her is that she LOVES apple juice but has no real interest in apples.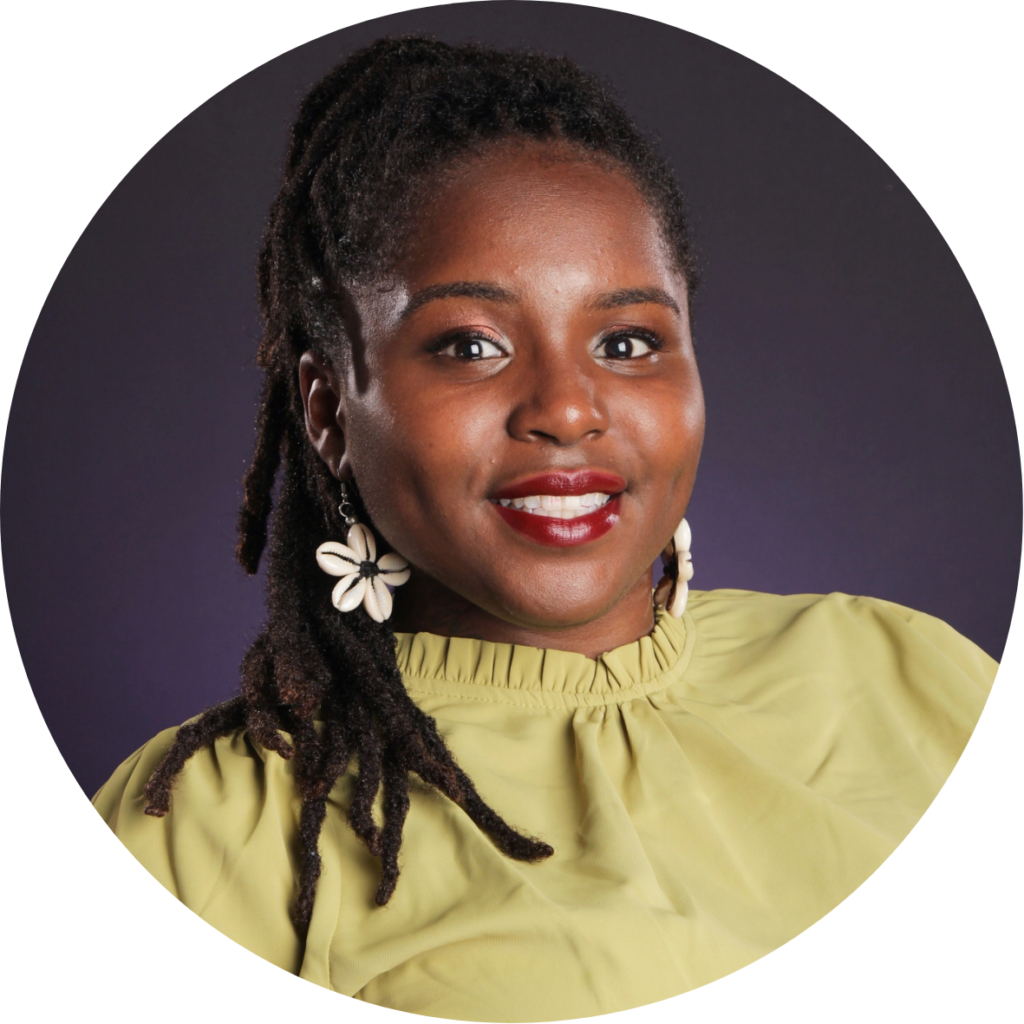 Mahogany Tucker
Outreach Coordinator, Seattle
Mahogany graduated from Seattle University with a degree in Organizational Leadership. She came to Ada to be a conduit for education access for traditionally underserved communities. Before joining Ada, she was a founding member of Year Up Puget Sound's Alumni Board, Shop Steward for PTE 17, and supported a community-led coalition whose mission is to abolish the school to prison pipeline as coordinator and jack-of-all-trades. Mahogany's experiences have deepened her commitment to refining her equity lens and being an ally to people experiencing oppression and erasure.
Internship and Career Services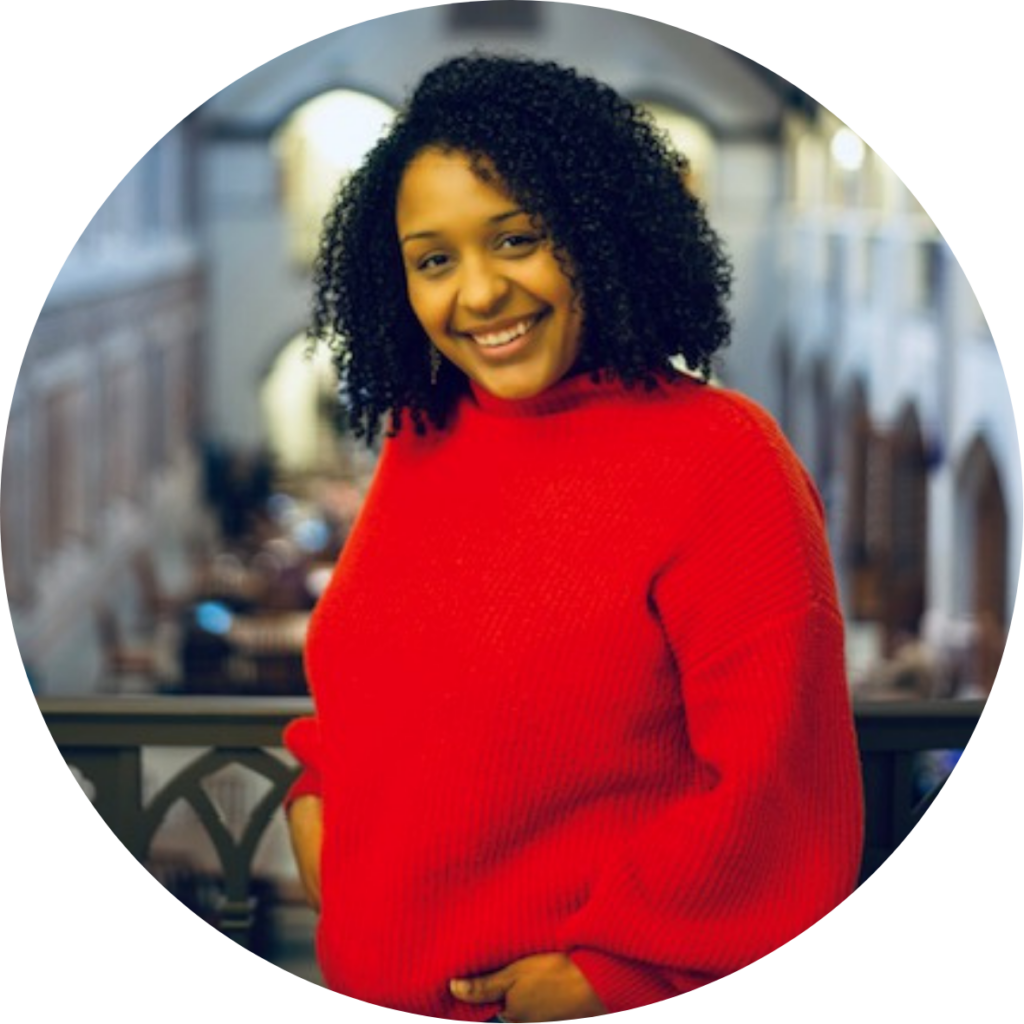 Kaela Worrall
National Director, Internships and Career Services
In support of Black and brown Women triumphing in all things, Kaela (She/Her) is joining Ada, focusing on the internship experience and career readiness of Adies. With a career backed in creating access to systems dedicated to keeping folks/folx out, she is looking forward to supporting those who want to change the face of tech.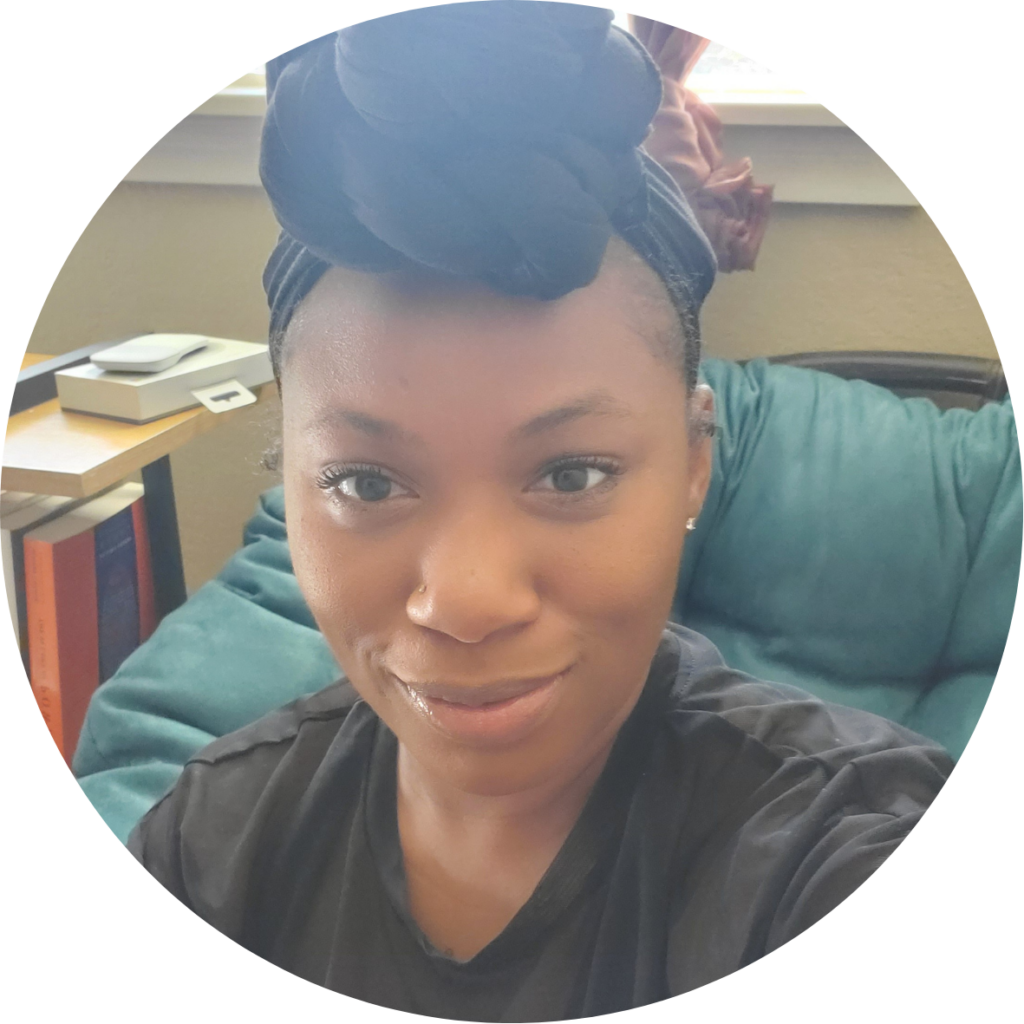 Le'Onna Lee
Career Services Manager
Le'Onna is a Seattle native with a passion for cultivating meaningful relationships. The majority of her career has been centered around eliminating barriers that create opportunity gaps and creating equitable access to opportunities through education. Before Ada, she worked for Seattle Colleges as their Embedded Career Specialist for Professional Technical programs. As a Career Specialist, Le'Onna led the internship process, provided career development, and job skill workshops to students and community members. Le'Onna values community and looks forward to supporting Ada students as they embark on their journey in tech.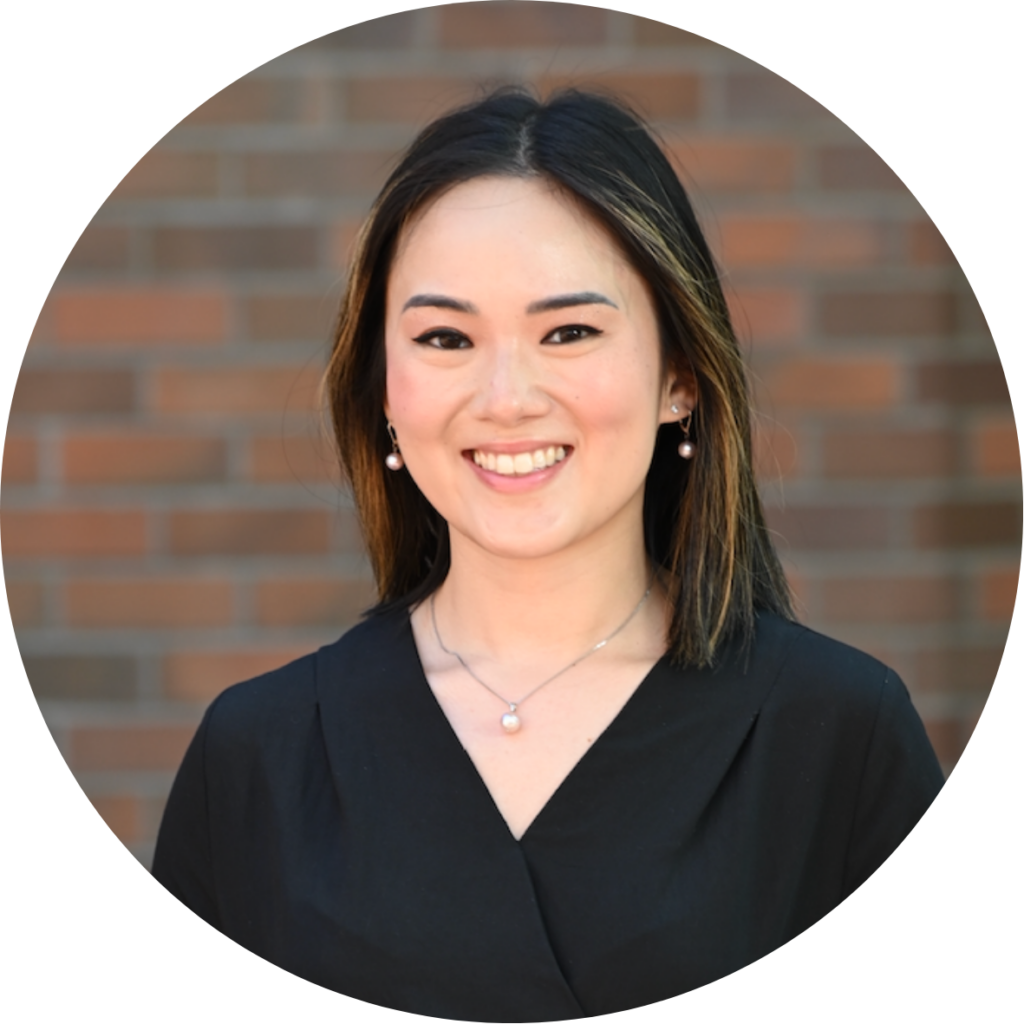 Dawn Cheung
Career Services Manager
Dawn graduated with her Masters in Social Work (MSW) in 2018 and B.A. in Communications and Education in 2013 at the University of Washington. Coming from a nonprofit background, it is one of the reasons she is so excited to join Ada after working in higher education as a Career Coach and Program Manager. Her work focuses on the intersections of education, social work, and working with underrepresented students in hopes of empowering them as they navigate and define their professional goals. Born and raised in Seattle, Dawn loves to spend time with her rescue doggies Belle and Chester as well as travel as much as she can!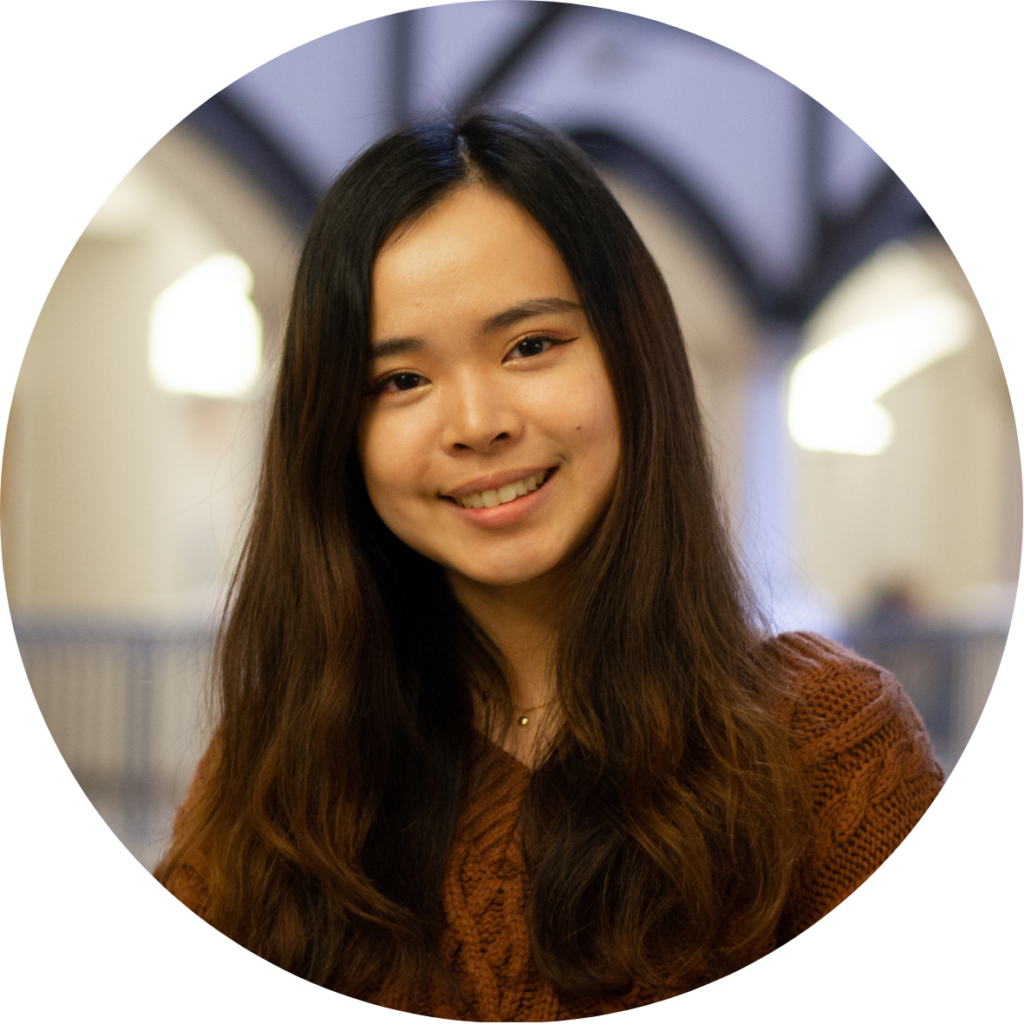 Julie Loh
Program Manager, Internships
Julie is a former medical researcher, crisis counselor, and career coach passionate about utilizing data-driven and mental health focused practices to streamline processes and develop programming to support people in changing their careers. She is excited to create a thoughtful experience for students and company partners during their internship placement at Ada. At the University of Washington Information School, she coached and led programming to help undergraduate and graduate students find jobs in tech with an emphasis on helping students incorporate their past careers as strengths in their professional narrative. Outside of Ada, you can often find Julie painting, cuddling with her pups, planning her next foodie adventure, and running.
Finance and Operations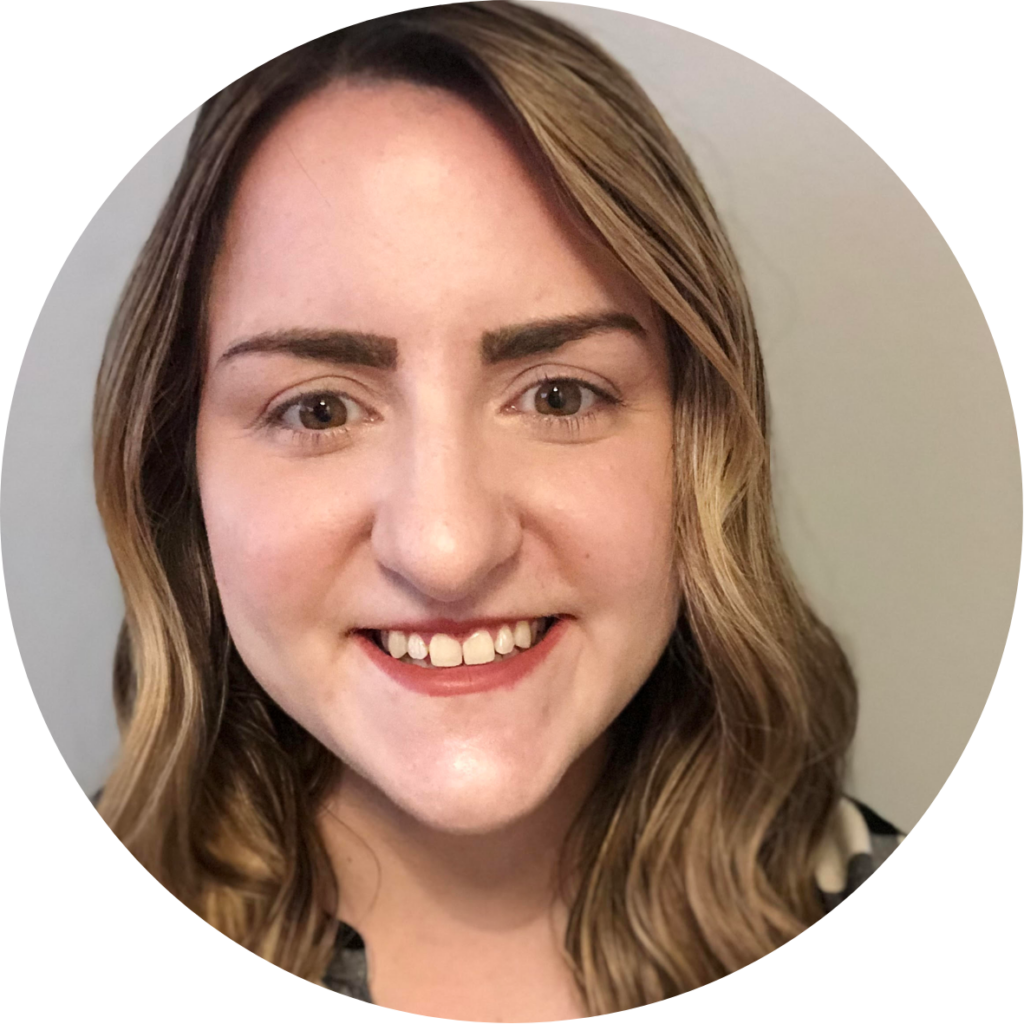 Miranda Hoffman
Salesforce and Data Administrator
Miranda has spent her career in the public and nonprofit sectors and comes to Ada with several years of Salesforce experience. She enjoys improving processes so that her colleagues can spend more time helping change the face of tech and less time on repetitive tasks. Outside of work, you'll find her backpacking, snowboarding, watching tv shows, listening to podcasts, or walking her dogs.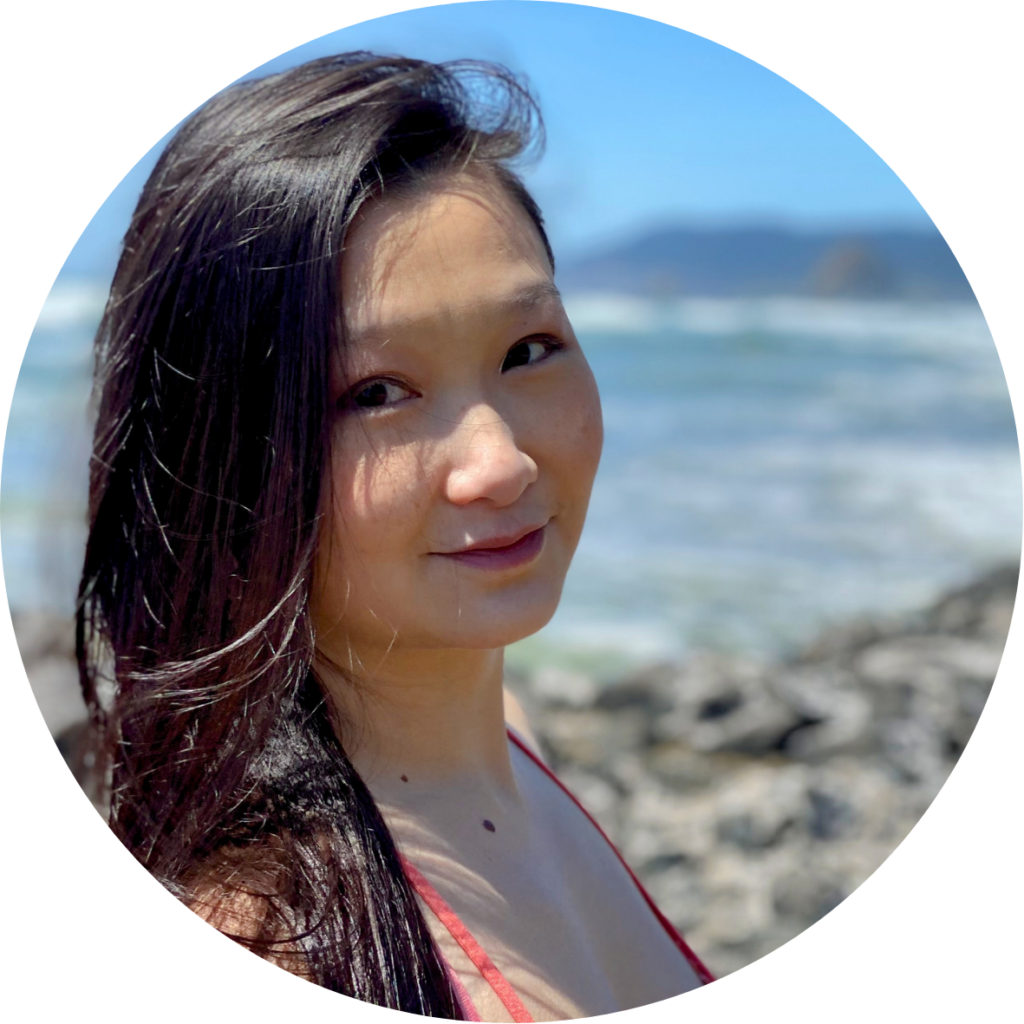 Garnet Wong-Woo
Office Manager
Garnet is excited to start her new journey at Ada as the Office Manager. Before her administrative career, her profound interest in diversity and multiculturalism began while studying at Western Washington University and Highline Community College. Garnet looks forward to partnering her years of administrative knowledge with her passion for helping and uplifting underrepresented individuals.
Outside of work, Garnet enjoys doing barre and yoga, exploring and discovering new places, cooking, and appeasing her inner foodie.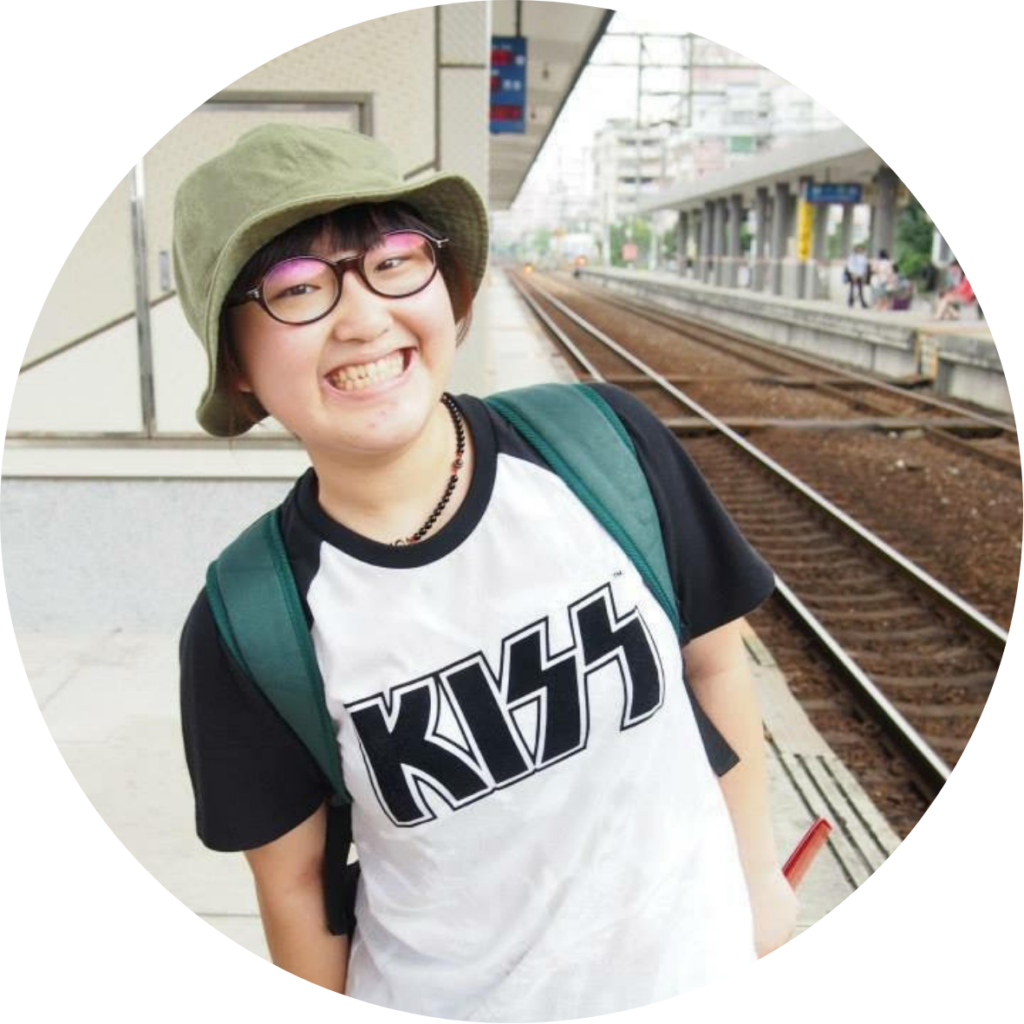 I-Shan McMahan
Staff Accountant
I-Shan is from Taiwan. She graduated from the University of Oregon with a Master of Science in Finance, with accounting experience in the legal and manufacturing industry. She came to Ada because she would like to be an advocate for gender equality in the workspace. In her free time, she likes to cook Taiwanese food, which makes her feel at home. She also likes to discover new restaurants with her friends and family.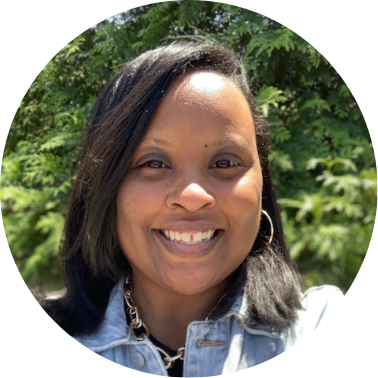 Siobahn Lawrence
Salesforce and Data Evaluation Specialist
Siobahn has over ten years of experience working with various universities, where she developed a passion for software implementation and integration. Since graduating with a Master of Science in Information Technology from Middle Georgia State University, she has committed herself to learn different cloud solutions that allow her to merge her love of technology with her desire to uplift marginalized demographics. When she is away from work, she is most likely reviewing her kids' homework, meticulously creating a playlist, or buying concert tickets.