Ada Build
All students are asked to complete our Ada Build curriculum prior to their first day at Ada. The content covers foundational concepts such as the basics of coding languages and getting comfortable with tools.

Students who need extra support participate in Ada Precourse Live, an in-person classroom experience one month before the program starts.
Curriculum
Adies, students at Ada Developers Academy, learn how to become successful junior developers and advocates in changing the face of tech.
Ada Developers Academy teaches full-stack web development, allowing students to choose what specialty of software development they want to pursue in their post-Ada careers. We cover Python, SQL, Flask, HTML/CSS, JavaScript, and Computer Science fundamentals. The complete curriculum is online and open-source.
We focus on teaching skills that are readily transferrable from one technology stack to another, making Ada students adaptable and flexible candidates for all types of developer positions. Students have been successfully placed in internships and jobs working in Ruby, Java, Javascript, C++, C#, Objective-C, and Python, among other languages and frameworks.
All of Ada's in-class lectures are recorded for students using the Panopto video platform. For more information on how our course is structured, check out our syllabus here.
Writing Code
Python
HTML & CSS
Flask
SQL
Web APIs
Javascript
CS Fundamentals
React
Software Engineering
Test-Driven Development
Pair Programming
Agile Practices
Career Readiness
Advocacy
Diversity & Inclusion Training
Racial Caucusing
Allyship Training
Leadership
Advocacy Work
Identifying Microaggressions
Day-to-Day Experience
Classroom
Students are in the Ada classroom 8 hours a day, 5 days a week for 24 weeks. The curriculum is divided up into one-week units, and each week features a project that reinforces that week's learning objectives. A typical day consists of 3-4 hours of lecture and structured activity in the morning, followed by project time after lunch.
Ada uses a cohort model for its classroom, where a group of students move through the curriculum together from start to finish. We have a strong focus on collaboration over competition, and students come together and support each other both inside and outside the classroom.
Capstone
As a culmination of each student's classroom learning experience, they create a Capstone project to showcase what they have learned thus far in the program. Project Goals include:
Demonstrate self-direction, time management, and independent learning
Learn and implement new technologies
Complete a product lifecycle from conception to delivery
Utilize agile practices learned to assist in project completion
Culture
Ada is much more than the classroom experience — it's also about the community. Ports and Sockets. Stacks and Queues. Brackets and Parens. Edges and Nodes. Each of the pairs are coding terms and the names of past classrooms. Every cohort has two classrooms and each classroom initiates their own rituals for stress management and inevitably long-lasting friendships: planks at lunch, lunchtime meditation sessions, covert baking zines, pancake breakfasts, happy hour outings.
During down time, it is not unusual to see folks sharing their weekend culinary creation in the Kitchen or playing board games in the Living Room from the extensive game library. Students also get to know each other throughout the program with Lightning Talks, a 5-minute share on a topic of your choice, and lunchtime conversations with different staff members.
Advocacy
Adies are not only trained to be strong developers but also strong advocates. Students participate in a series of workshops focused on justice, bias intervention, and inclusive community. We enlist the help of organizations like Transform WA and Diverse City LLC to bring a mix of voices and facilitation styles to our social justice series. A favorite series of our students, topics of our workshops include understanding and respecting gender diversity, microaggressions, and racial equity. Ada students graduate from our program as stronger advocates for themselves and others than when they began the program.
Services
The success of each Adie is our number one priority. Students can sign-up for 1:1 tutors, ask questions from TAs during afternoon project time, connect with industry mentors, and also seek guidance from Adies from past cohorts. Our Student Services support staff is on-hand to listen and refer services as needed.
"I was given an opportunity for training and a career that I would have never gotten without Ada Dev Academy. The program rewards grit and determination, and the Ada community fosters an environment of support and empathy that contributes to the success of all of their students. I encourage everyone who is eligible to be brave and apply."
Kat Perreira (she/her), Cohort 10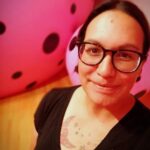 "The Ada staff have worked to make this learning space a truly collaborative environment. This is not a competition. Take every opportunity to boost up the Adies on your left and right!"
Grace Shea (she/her), Cohort 11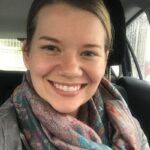 "Ada has fostered the kind of community where the challenges posed by its rigorous nature are surmountable with the expansive and active support network of Adies and staff members."
Stephanie Marchante (she/her), Cohort 11