Take Haction! Hackathon 2022
Congratulations to all the teams who participated in this hackathon! Join us in celebrating the innovative solutions that our hackers created to help make the world a better place for all. Together, we can make an impact.
Team's Project Submissions
Teams from our online and in-person hackathon were asked to choose one of six social impact areas to solve for. Explore their projects below:
RACIAL JUSTICE AND EQUITY
Digital Green Book
Online
GENDER EQUITY
Valkeyries
SUPPORTING COMMUNITY
Vax Pocket Advocate
Online
Cure Bear
In-person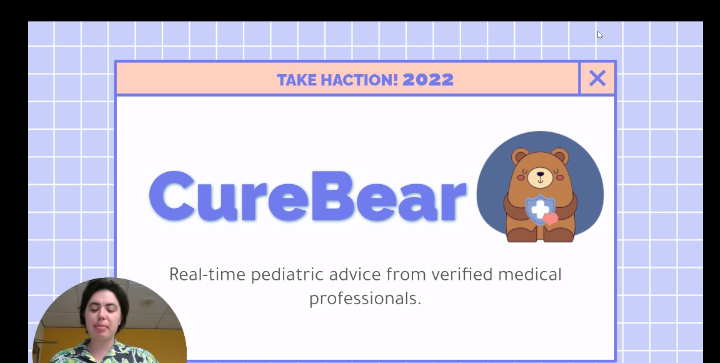 CLIMATE ACTION
Green E-mail
In-person
ACCESSIBILITY
Disabili-Buddy
Online
2G Connections
In-person
Rppl
Online
Interested in engaging with others about the final pitches? Use #takehaction2022 on Twitter and LinkedIn to celebrate our hackers and their solutions.