Being partnered with Ada Developers Academy does not only mean you have the chance to diversify your software development team and be a part of a meaningful change in the industry, but ultimately your company is helping Ada achieve their mission of diversifying the tech industry. Being a part of driving the Ada mission means you are a part of the real and meaningful change in the tech community regarding the diversity gap.
As a company partner, your role is to fund the education of the admitted Ada student and help us complete the training of the Ada student by giving them on-the-job training to make them hirable junior developers. The added bonus of being a partner with Ada is having the chance to convert your intern into an FTE at your company. This partnership also opens up a pipeline of Ada Alum and graduates. Companies that have capitalized on this pipeline see upwards of 15, and in particular cases, over 40 of our Alum working in full-time software developer roles.
Ada Developers Academy is a tuition-free software development training program for women and gender-expansive folks to prepare them for web development and mobile software development careers. Through six months of intensive in-class work followed by a five-month internship at a sponsoring company, students receive a stipend and gain practical experience graduating with fluency in full-stack development. Ada is a community-supported non-profit, with the majority of its funding from sponsoring company partners in the Seattle region.
Company Partners








[/su_column]

[/su_row]
Our Students
Our applicants are exceptional talent rigorously screened for technical aptitude and a passion for software engineering to fit the needs of our company partners. Previous careers of students and graduates include: account managers, teachers, biologists, chemists, bakers, flight attendants, librarians, artists, and social workers. Many of them have college or master's degrees, but it's not a requirement for admission – we select for technical aptitude, vocational intent, persistence and grit. Due to the length and depth of the program, students do not pay tuition. In fact, they are eligible for financial support (stipends and low-interest loans) throughout the 11-month course. This model allows Ada to reach the broadest possible range of potential talent, regardless of their current financial situation.
Our Curriculum
Ada Developers' Academy focuses on teaching skills that are readily transferable from one technology stack to another, making Ada graduates adaptable and flexible candidates for all types of junior developer positions. We teach full-stack web development, allowing students to choose what specialty of software development they want to pursue in their post-Ada careers. Over the course of the 11-month program, students have over 2000 hours of classroom, homework, and internship time – comparable to the relevant hour requirements for a typical 4-year computer science degree. The complete curriculum, with detailed lecture notes, mastery topics, evaluation questions, and daily deliverables, is online and open-source. It is available on GitHub and will continue to evolve as technologies do.
Company Partnership
Ada is a non-profit organization, with a majority of the funding coming from company partners in the tech industry. The standard company partnership level is $55,000 and includes a 5-month intern assignment where interns receive a monthly stipend of $20/hour (companies do not compensate their interns additionally).
View our Company Partner Brochure
Testimonials
Not only have the employees that we have hired through Ada internships continued to grow in their careers, given the strong foundation they started with, but they have all been strong carriers of our core values. They are collaborative, communicative and passionate about their work…I've gotten to know a lot of different coding education programs, and Ada continues to be a favorite to work with.
Rebekah Bastian
VP of Community & Culture, Zillow Group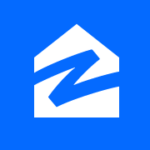 Ada has developed a special formula for taking people with an interest in tech, and turning them into people who can contribute to a code base on day one.
Bridget Frey
Chief Technology Officer, Redfin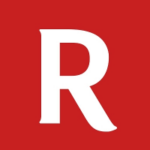 Diversity and Inclusion in the workplace is a top priority for Skytap. We know we still have a long way to go, but also recognize, we would not be where we are today without Ada. We have learned a great deal on the importance of having diverse talent and perspectives and ​inclusion in the work place at all levels. Our organization absolutely reaps the rewards by having more diversity in thought as we build a great product for our customers.
Jill Domanico
Chief People Officer - Skytap, Ada Advisory Board Member, Emeritus