Join Ada as we grow to serve more students nationwide
Tech is the wealth engine of our time, and Ada has already helped hundreds of women and gender expansive folks succeed in the industry. We now have the opportunity to grow our programs 7x in five years.
Ada is expanding!
Ada's one-year, tuition-free coding training program has been Seattle's best-kept secret for years. Since our founding in 2013, we have supported nearly 700 women and gender-expansive folks to launch their careers in tech.
Now, we are growing our impact.
Through Ada's national expansion, we will have campuses in five US cities by 2025. Demand for our programs is high – we received a record 850 applications for just 168 slots last cycle. As more students graduate each year, so do the power and influence of our alums. As we grow, we are engaging a wider range of internship company partners, and significantly building our outreach pipeline for prospective applicants.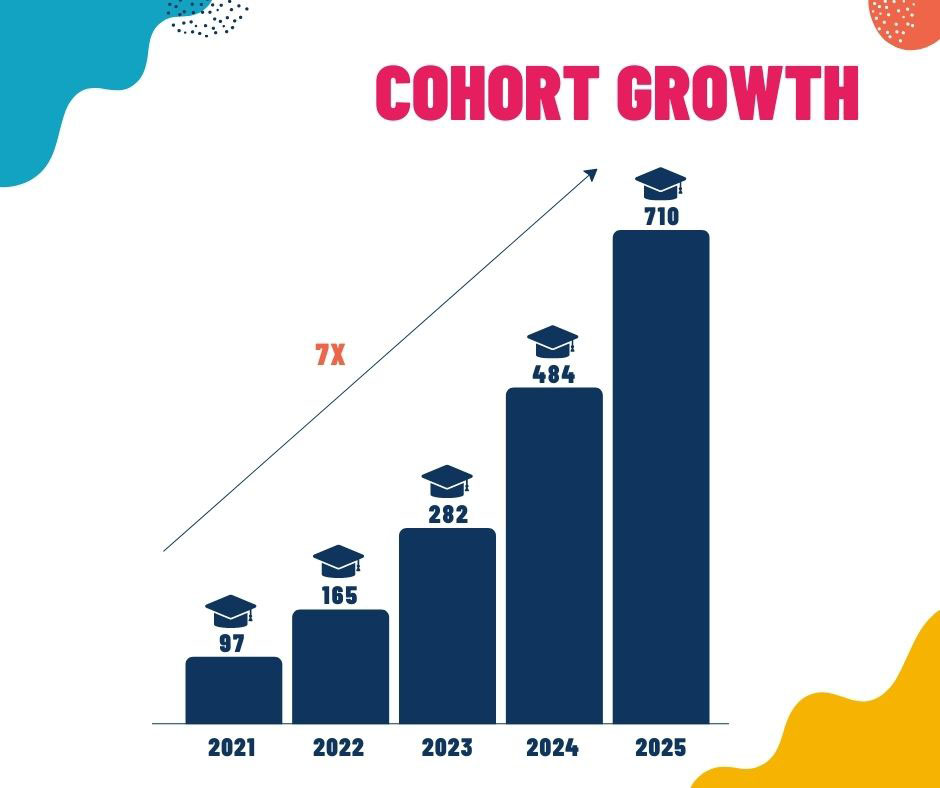 We are already seeing this growth in action. The year we began our expansion, 97 Adies graduated from our Core program. By 2023, we will nearly triple our annual number of graduates to 282. By the end of our expansion in 2025, we will be graduating over 700 new software developers each year – 7x growth in just five years.
Atlanta 2022, Washington, D.C. 2023
Ada's national expansion is already underway! We launched our Atlanta campus this year, and will be launching in Washington, D.C. in 2023. Under the leadership of campus director Tara Merriweather, we hired our full Atlanta team, including instructors, a student success coach, an outreach coordinator, and a corporate partnerships manager. Meet the stellar Atlanta team!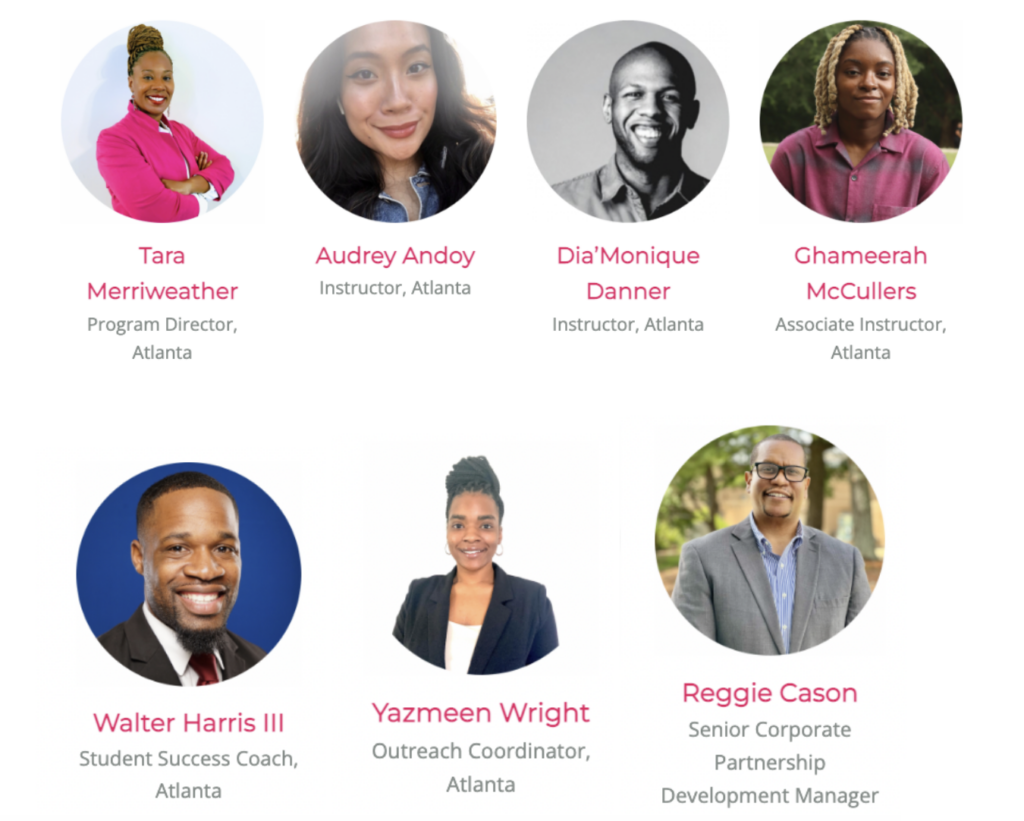 As we build our presence in each new region, we are leveraging the powerful hybrid model we developed during the pandemic. Our incoming Fall cohort of Atlanta students will receive virtual instruction and in-person internships. Then in February 2023, our classrooms and office space in West Midtown will open to students for a fully in-person Ada experience.
Looking ahead to DC, we hired Trenisha Goslee (who has been an instructor at Ada since March 2021) as campus director, and we have started market research to scope locations for our in-person campus. Our first hybrid cohort in DC will start Fall 2023.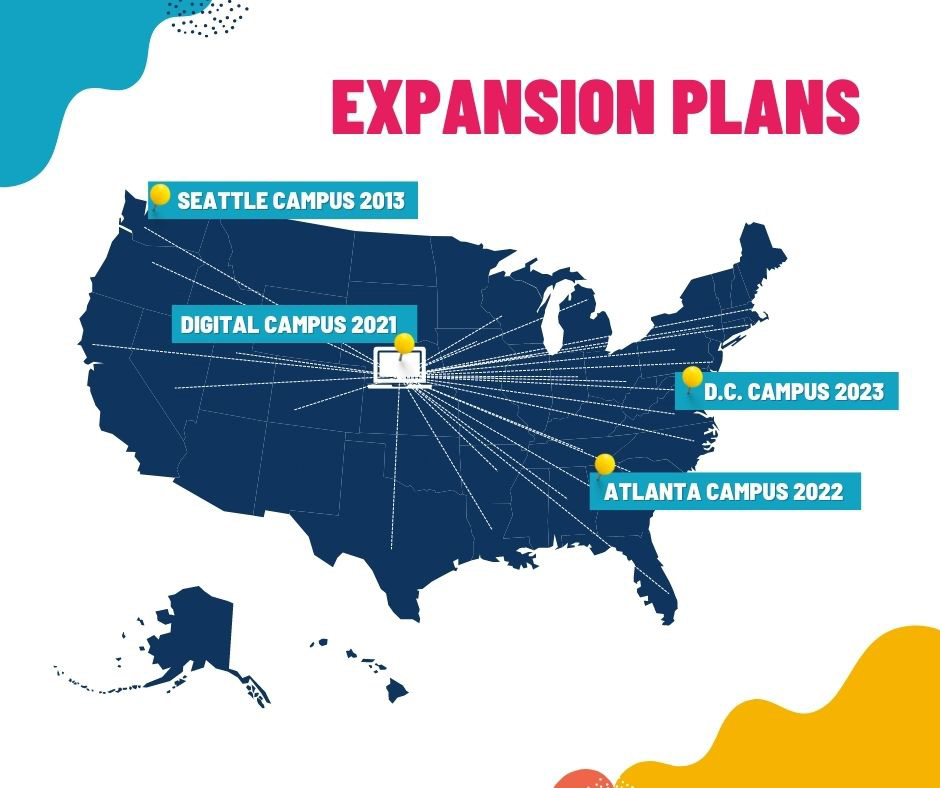 Ada's organizational growth and national expansion mean even more Adies are changing the face of tech. Over 700 women and gender expansive folks have entered the industry so far, with 1,400 more Adies graduating by 2025! Your support brings together a strong network to enrich the professional and personal lives of students inspired to get started.
As Ada's program grows, so does our budget.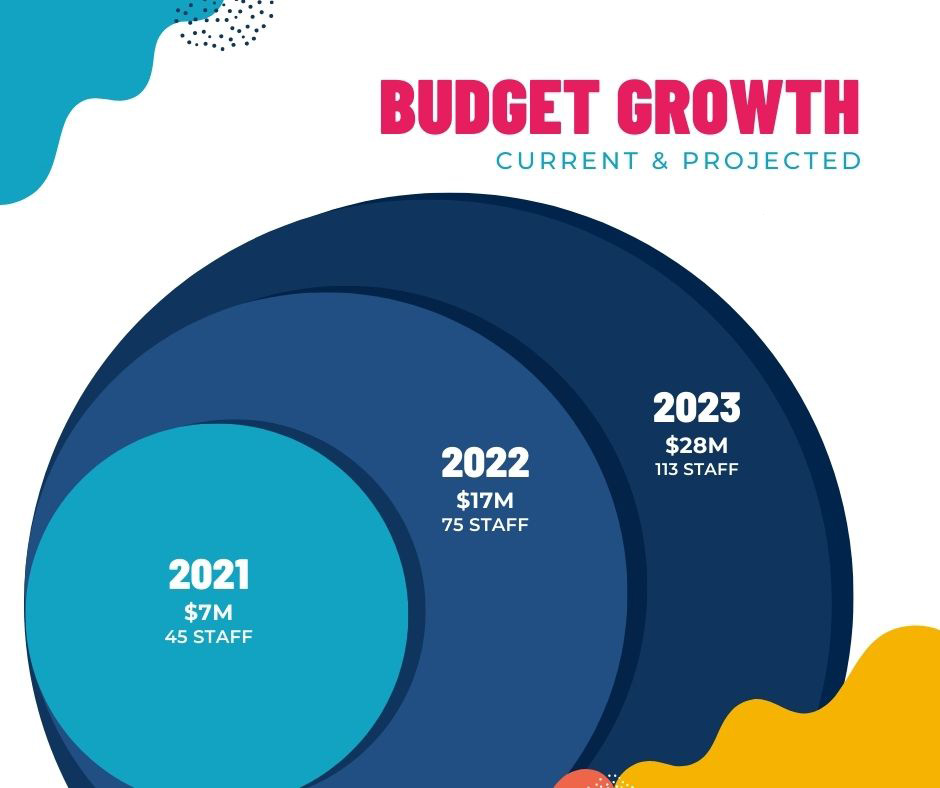 Before the expansion, we were running on a $7M budget. We are increasing our budget by about $10M each year.
Ada's most significant budget increases include growing our staff and wraparound supports to serve more students each year. Wraparound supports – childcare subsidies, mental health resources, laptops, and more – ensure all students have what they need to complete the program.
STORIES OF IMPACT
Hear From OUR Alums
Make an Impact and Grow with Us
As we change the face of tech, we change who holds power and influence in our economy and our society.
Our mission directs us to tackle gender and racial gaps in the tech industry, both to grow economic power among people underrepresented in tech, and to build a more equitable and inclusive tech sector as a whole.
We rely on donations to fully fund our program. You can make a huge impact and grow with us by making a one-time or recurring donation here!