Transforming Tech
Ada Developers Academy strives to model an equity-oriented organization that promotes equitable, anti-racist, gender-expansive, and all-inclusive policies and practices implemented across all student, staff, and corporate partner engagements.
Seize the opportunity to diversify your team and be a part of meaningful change in the tech industry. Learn more about becoming a corporate partner.
Student Training
Ada offers bi-weekly training sessions using a multi-faceted community-based approach. Ada Developers Academy offers training to facilitate student growth and knowledge development in the following topics:
Racial justice
Decentering whiteness
Intersectionality
Allyship
Neurodiversity
Gender inclusion justice
Bilingualism/multiculturalism
Economic justice
Classism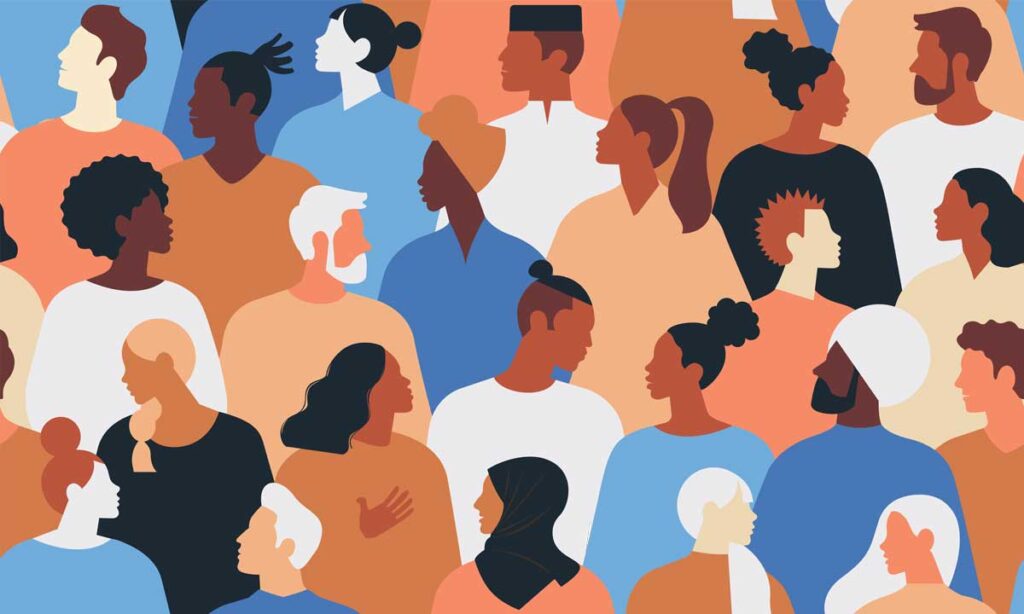 Social Justice Curriculum
Manager Training
Training for corporate partners is offered in a two-part series called Ada Equity Build and Ada Equity & Inclusion. Each series contains seven sessions that span over four months. These bi-annual manager training series are required for all managers and mentors new to hosting Ada interns.
At least one series must be completed from the following options:
Ada Equity Build
(4 months)
An in-depth training series covering social justice and equity in the workplace. Learn foundational concepts and action-oriented steps to address implicit bias and open to an intercultural mindset.
Ada Equity and Inclusion
(4 months)
A training series focused on the tenets of inclusive leadership and a foundation for creating a team environment where all team members can thrive.
Corporate Manager Training Overview
Diversify Your Tech Talent
Seize the opportunity to diversify your team and be a part of meaningful change in the tech industry. Welcome software engineering interns, get the opportunity to convert them into FTEs at your organization, and get access to the amazing group of past Ada Alums. Reach out today to find out if you qualify to join top tech companies filling their pipeline and hiring Ada Alums.