Our New Campus is at the Center of a Dynamic and Vibrant City
Atlanta's tech scene is a hot ticket. This bustling city boasts competitive wages and a lower cost of living. As a new market for Adies to call home, this dynamic tech metropolis makes an excellent place to start a tech career. After 6 months in the digital classroom and a 5 month internship, you can add software developer to your resume.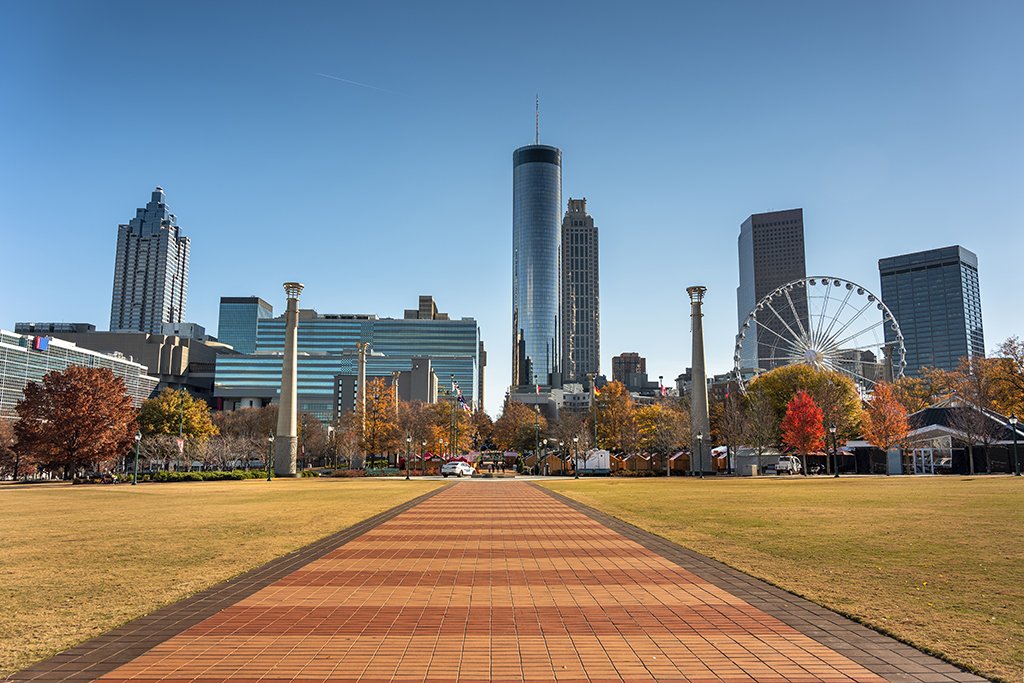 Graduate with Industry Experience
The Core program curriculum teaches full-stack web development allowing students to choose what specialty of software development they want to pursue in their post-Ada careers. The complete curriculum is online and open-source. The front-end and back-end technologies covered include Python, SQL, Flask, HTML/CSS, JavaScript, and Computer Science fundamentals.

You'll graduate with problem-solving skills, industry experience, a capstone project for your portfolio, and the confidence to learn the programming languages across the industry.
Programs Offered in Atlanta
Ada Core Program
Classroom
Atlanta in-person (6 months)
In the classroom, students learn how to code guided by instructors. Classes are in person, 6 hours a day and 5 days a week. Students learn by doing and our Instructors are the guides in the process.
Childcare subsidies are available for parents with children in daycare and not yet in kindergarten.
*In-person instruction is dependent on COVID-19 transmission rates. COVID-19 vaccination is required to attend.
Core Hours:
9:30am-3pm EST
Internship Opportunity
Atlanta in-person (5 months)
Students receive opportunities to work on engineering teams to complete their training. In addition, they increase their chances of employment with our corporate partners after internship. Each student receives a living expense stipend during this time.

Ada Build
Coding for Beginners
Self Guided
Ada Build is a 7-lesson, self-guided curriculum that introduces beginners to Python and coding fundamentals through tutorials and video lessons. This curriculum is free for women and gender-expansive adults who are generally interested in learning to code, or more specifically want to strengthen their skills for the Ada application process.
ADA INTERNS
The Ada staff have worked to make this learning space a truly collaborative environment. This is not a competition. Take every opportunity to boost up the Adies on your left and right!
ADA INTERNS
Ada has fostered the kind of community where the challenges posed by its rigorous nature are surmountable with the expansive and active support network of Adies and staff members.
ADA INTERNS
I was given an opportunity for training and a career that I would have never gotten without Ada Dev Academy. The program rewards grit and determination, and the Ada community fosters an environment of support and empathy that contributes to the success of all of their students. I encourage everyone who is eligible to be brave and apply.
More than just a bootcamp.
Join an intensive coding school prioritizing community over competition. Ada prepares women and gender-expansive adults to be software developers.

A life changing experience that will teach you how to code, advocate for yourself in the industry, and build communities rooted in social justice. See what you accomplish when you invest in yourself.
Ready to start your Ada journey?