As we continue to watch coverage of the COVID-19 pandemic and its impact on communities here in Seattle and around the world, it feels more important than ever to remind ourselves of the wonderful good we can accomplish together.
With this is mind, we wanted to share stories from a few Ada alum who are incredible examples of the resilience of our community and our ability to bounce back from adversity stronger than ever.
Meet Hayden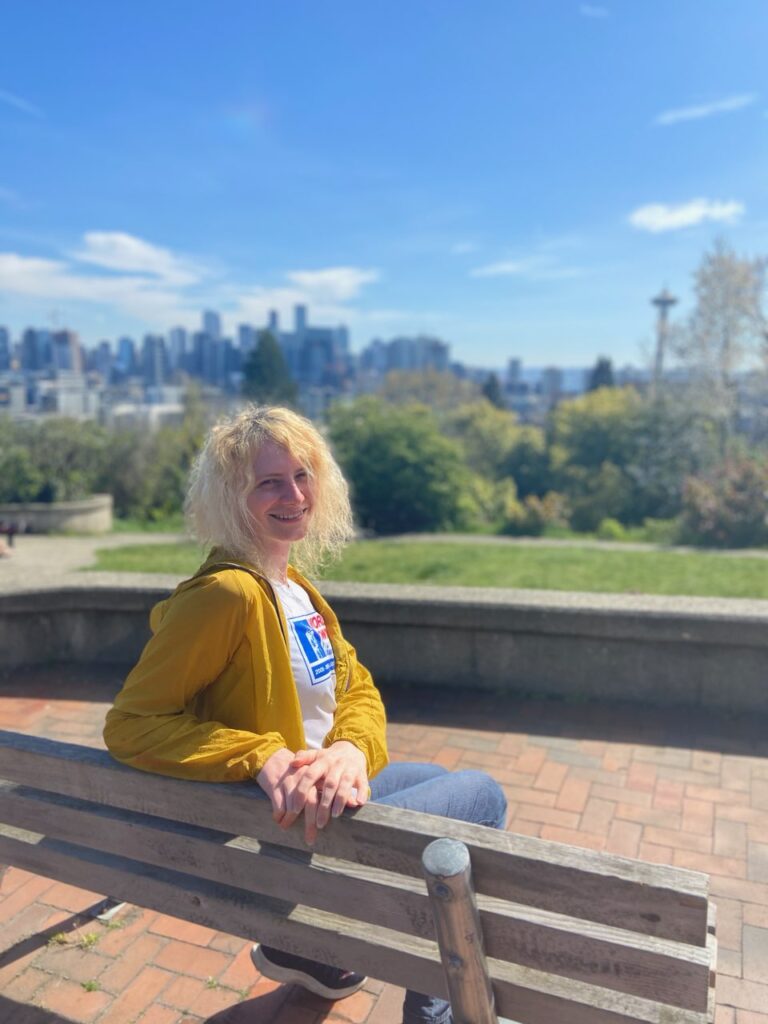 Before Ada, Hayden struggled to make ends meet as a freelance graphic designer living with family in Florida. Here is a glimpse of her life-changing story and experience at Ada in her own words.
What motivated you to come to Ada and pursue a role in tech?
"To be honest, I was tired of being poor and disenfranchised. I was tired of watching my friends and family deal with difficult or even traumatizing financial situations without being able to really help them. I wanted to shake that feeling that I was always on the brink of catastrophe."
What has a career in tech afforded you the opportunity to do for your family and community during the Covid-19 crisis?
"I've been able to ensure that my mother — who is one of the kindest, most altruistic people I've ever known — is completely taken care of and doesn't have to worry about any potential financial hardship. I've been able to afford an apartment that could temporarily house people that had nowhere else to go. "
"I've been able to help people buy groceries for weeks at a time, help cover people's rent (including my own roommate who lost their job because of the pandemic), and just generally share feelings of safety and security with some of the most marginalized people in our society by ensuring that money won't be an insurmountable barrier for them"
What do you want others out there to know about your Ada story?
"This is deeply personal, but I want to share so others can know just how truly life-changing a program Ada Developers Academy is. I am transgender and the main reason my life hadn't really gone anywhere before Ada was because I had been crushed by the weight of unmitigated gender dysphoria since I was a pre-teen.
In a way, Ada saved me.
It allowed me to leave home, where I feared I would have faced violence and constant oppression if I had publicly come out to people. It also provided me with the means to afford to transition, which can be unbelievably expensive and in most cases isn't covered by insurance; not to mention that trans healthcare is all but completely inaccessible in the rural southern US. I had no money for school or money to move across the country, but Ada is miraculously tuition-free and they provided me with a low-interest loan to cover my living expenses during the program. Ada and its truly amazing community of volunteers and employees gave me the space, support, and means to blossom and actually live as my authentic self, which is the greatest gift anyone could ask for."
---
If you'd like to support future students like Hayden in their life-changing journey through Ada, please consider making a donation to our program today. Your gift supports amazingly resilient people as they change their lives through tech.
Donation

Thank you for your generous donation. it's through the support of incredible donors like you that we continue to make tech a more inclusive and diverse space for all.